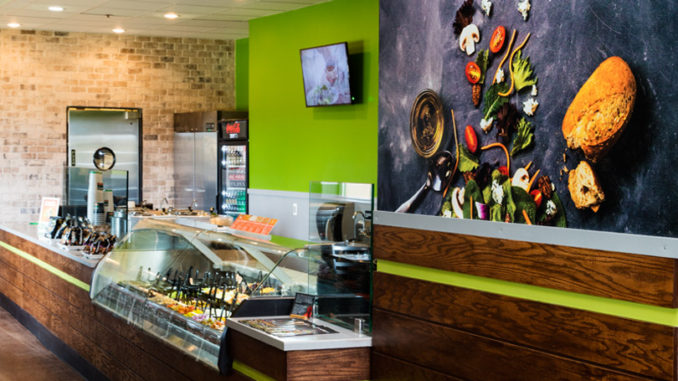 Saladworks bills itself as the nation's original and leading entrée salad destination. Based in Conshohocken, Pennsylvania, the company first opened its doors in 1986 and launched its first franchised location in 2001. Today, Saladworks has roughly 70 franchisees and 100 restaurant locations in thirteen states and two countries.
After being acquired last year by a New York private investment firm, the company determined that it was high time to upgrade the look and feel of its franchise stores to create a fresh and more cohesive image. The new image would allow the company to more easily expand into new markets, particularly Atlanta, Georgia and Dallas/Fort Worth, Texas.
At the same time, the company knew that it needed to upgrade its restaurant technology across the board and put new systems in place to help fuel its growth strategy as well as improve operational efficiencies and guest loyalty as well as performance reporting across existing locations.
Starting this summer, Saladworks began rolling out a new technology infrastructure comprised of best-of-breed solutions. The advanced technology stack includes managed internet hardware, online ordering, Profit Keeper, an online P&L statement tool, and a systemwide intranet and portal. The technology bundle integrates the brand's Punchh loyalty program and the Cloud Clover Music System.
Last week, it was announced that Saladworks selected Dovetail Systems, based in Bethesda, Maryland, and its Gusto system as its unified, cloud POS system and omnichannel digital platform. Gusto provides a cross-platform customer engagement solution that combines a unified online and mobile ordering, in-store kiosk, and traditional POS platform.
The partnership between Dovetail and Saladworks provides the company with a next-generation POS solution as well as a content management system for its kiosk, online, mobile, and third party online ordering channels. Moreover, the integrated technology should enable existing and new franchisees and the corporate brand alike to make data-driven decisions that drive continuous performance improvement.
With the new rollouts, the 30-year-old brand has taken a big step forward in terms of both its brand design and technology capabilities. Both were beginning to wilt but now appear to be as fresh as can be.