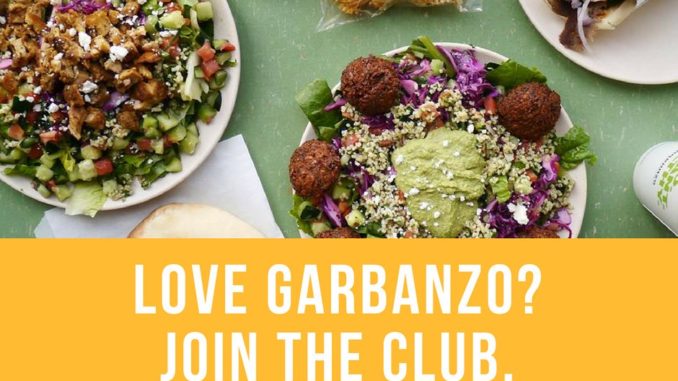 Denver-based Garbanzo Mediterranean Fresh, a Mediterranean food restaurant chain with 25 locations and several more set to open soon, proclaims on its website to put "the utmost value into making sure each and every experience at Garbanzo is a great one. We even created a simple rewards program for our V.I.B.s (Very Important Beans) to earn points with every purchase."
When it comes to a simple rewards program, no bean counters were needed. What was needed, however, was an effective technology solution.
The restaurant decided to use a technology platform from Newton, MA-based Paytronix Systems, a leading provider of restaurant reward program solutions. Paytronix customers include such household names as California Pizza Kitchen, Panera Bread and Red Mango.
It was announced this week that Garbanzo has successfully integrated its Rewards Club with the Paytronix online order platform. With close to 10 percent of its customers using online ordering and 28 percent enrolled in the V.I.B. Rewards Club, Garbanzo opted to consolidate customer transactions from both systems into a single, easily accessible platform.
The platform enables Garbanzo to identify customers and transactions within the online ordering transaction system. Leveraging that information via the Paytronix Real Time Guest Engagement Platform, the company can bolster visits and spending with real-time rules, offers and messages.
The connection between the two platforms creates a CRM environment from which Garbanzo can leverage guest behavior data to predict future behavior and strengthen guest relationships. Garbanzo customers who choose to order online automatically accrue points to their rewards program.
Garbanzo expects the Rewards Club system to engender guest loyalty and fuel the chain's continued growth. The restaurant chain opened its first Minnesota location in the Centennial Student Union on the Minnesota State University last month and is set to open its first St. Louis area location this month, with ten additional locations slated to open in the St. Louis area over the next few years.