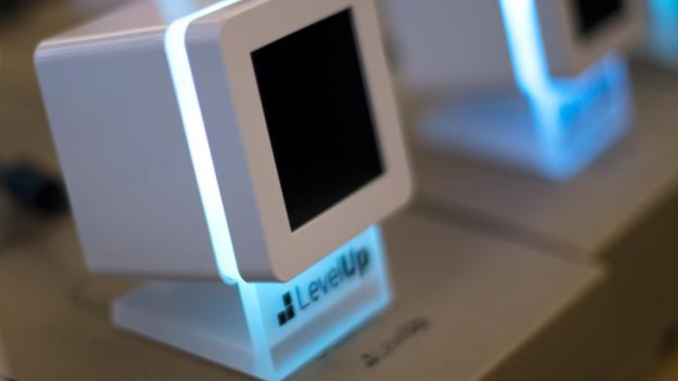 Last year, Boston-based mobile payments company LevelUp formed a partnership with JPMorgan Chase Bank, expanding the market for Chase Pay, the bank's digital payments solution and mobile wallet in the restaurant realm. Thanks to that partnership, Chase customers can now use the Chase Pay app to order ahead and pay at participating restaurants.
Customers can pay ahead of time or in person at LevelUp- or Chase Pay-branded scanners at the restaurant's checkout counter. The solution not only enhances the guest experience but allows restaurants to present guests with more targeted messages and special offers, based on the individual guest purchase behavior.
Now LevelUp is partnering with Onosys, which provides a digital platform that combines ordering, loyalty, payments, call center, marketing campaign tools into a single, customizable solution, to help restaurants further grow their order-ahead sales through multiple channels, including Chase Pay.
Onosys clients consist of more than over 1,750 restaurant locations, under such brands as Outback Steakhouse, Carrabba's Italian Grill, Boston Pizza and Penn Station East Coast Subs. For its part, LevelUp has nearly a million monthly active restaurant customers for chains nationwide.
Mobile orders placed through the LevelUp network flow through Onosys' digital ordering platform to the chosen restaurant location's POS. Not only does this provide the customer with a smooth, uninterrupted ordering process, but it also gives restaurateurs
By integrating with the Onosys digital ordering platform, LevelUp with be able to offer restaurants increased exposure and potentially greater order volume and revenues. The solution also gives restaurant operators better insights into who is buying from them, as well as what they're buying and when, by narrowly defined guest segments.
In May, LevelUp announced that it had raised $50 million in equity and debt from JPMorgan Chase along with Russia-based CentroCredit Bank to help fund the company's continued growth.