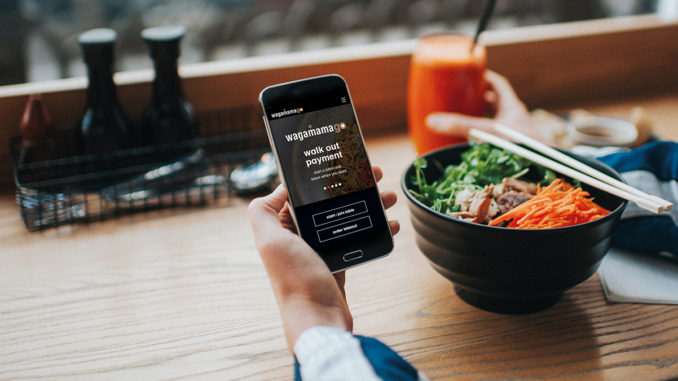 Since opening its doors in 1992 in London, the Pan-Asian food chain Wagamama has grown and prospered.  In fact, according to reports, last year was the company's best year in terms of revenue and profitability. The chain, which now numbers almost 150 restaurants, all but 30 of them in the UK, owes no small part of its success to technology.
Since its inception, the company has always embraced technology whole heartedly, leading to higher levels of satisfaction for both employees and customers. And this week, Wagamama showed its continued embrace of technology innovation by launching wagamamago, a first-of-its-kind app that has been described as "Uber for diners." The app allows users to walk into a restaurant location, order, eat and go.
Wagamama's chief information officer  is credited with having come up with the idea for the new app while visit the chain's busiest restaurant at Heathrow Airport, where he witnessed customers in a mad rush to eat quickly and get to their departure gates on time.
The idea behind wagamamago was to integrate truly frictionless payment into the restaurant experience. The goal was to make the eating and paying experience easier and faster but also retain some interaction of the waiter. By allowing customers to receive and pay the bill in a way that is completely free of stress, the restaurant could enhance the quality of the overall guest experience.
A common cause of guest disatisfaction involves waiting for the bill. Customers are automatically charged with the receipt emailed directly. Available on iOS and Android, the free app allows guest to pay automatically and also allows them to split the bill and pre-order takeaway orders.
The app, which is currently being made available across all UK locations, was created in partnership with Mastercard.  The app, which uses the Masterpass digital wallet for payment processing, is estimated to save guests an average of 12 minutes at every meal, which, at least at Heathrow, can make the difference between making and missing a flight.