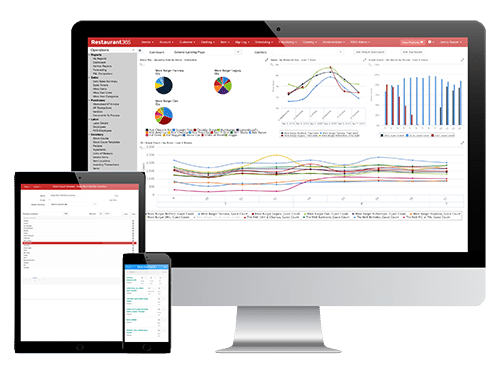 Restaurant365 has announced that it will release a fully-integrated Accounts Payable (AP) automation solution built specifically to streamline restaurant invoice capture, approvals and payment processing.
Restaurant365 bills itself as the world's only all-in-one, cloud-based, restaurant-specific accounting, back office and reporting solution. In January, the company closed $20 million in Series A financing with a minority investment from Bessemer Venture Partners, which is being used to expand the team and accelerate development.
Most restaurant companies have either a manual process for entering, approving and paying invoices, or resort to using multiple third-party systems to try to automate and record these elements of accounts payable management.  Restaurant365 is the first and only company to provide complete AP Automation, built specifically for restaurants, in a single platform.
Electronic invoices flow directly through Restaurant365 software, further streamlining the capture and entry of AP invoices and credit memos. Digital conversion is now available for all paper invoices, removing the need for manual data entry or use of a separate third-party service which requires maintenance of the integration and imports of invoice, vendor, item and general ledger accounts.  Restaurant365 also is a single source document repository for all invoice and credit memo files, directly accessible from the system and corresponding financial transactions.
Invoices can now be routed through a new workflow module.  Customizable rules can be set up based on multiple variables.  Users will also now be able to create and send payments for automated delivery through the Restaurant365 platform, which is optimized to the highest industry-leading security standards. No more manual printing of checks or manual uploads of ACH files.
The solution also allows multiple automated payment options, including check, automated clearing house (ACH), virtual card and other digital payment options. In addition, restaurants will be able to maximize rebates by moving AP spend onto single-use virtual cards.  Because Restaurant365 is an accounting system automating payments, there is no need for separate exports and imports from other third party payment processors.
Does your company have news it would like to share with our readers? If so, we invite you to review our editorial guidelines and submit your press release for publishing consideration.