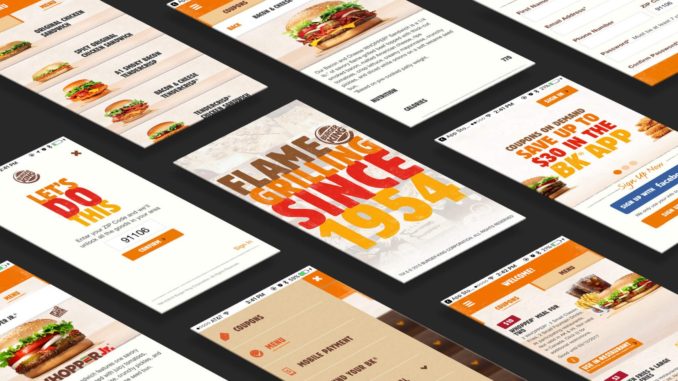 Burger King is leveraging advanced technology with a new promotion that seeks steal customers away from its biggest rival. As the company made clear in a press release issued earlier this week, the goal was to turn "more than 14,000 McDonald's into Burger King restaurants."
If customers go within 600 feet of a McDonald's location, they can order a Whopper for one cent via the newly-revamped Burger King app.
If a potential customer is inside one of these geofenced areas and has the new BK App on their device, the app will unlock the Whopper sandwich for a penny promotion, Burger King announced in the press release. Once the 1¢ Whopper sandwich order is placed, the user will be "detoured away" from McDonald's, as the app navigates them to the nearest Burger King restaurant for pick up.
Burger King, which has 6,600 fast-food locations in the US, recently relaunched its mobile app, allowing customers to place orders via their smartphones and tablets.
The app was designed and implemented by CitrusBits, a leading mobile app design company that specializes in sophisticated image handling, data synchronization, GPS, utilization of offline user environments, and other advanced techniques. In addition to the highly-scalable technologies, the company also made a robust admin portal for Burger King. Menu items, coupons, restaurant locations, and other data that needs to be managed on a store-by-store basis is handled using the web portal.