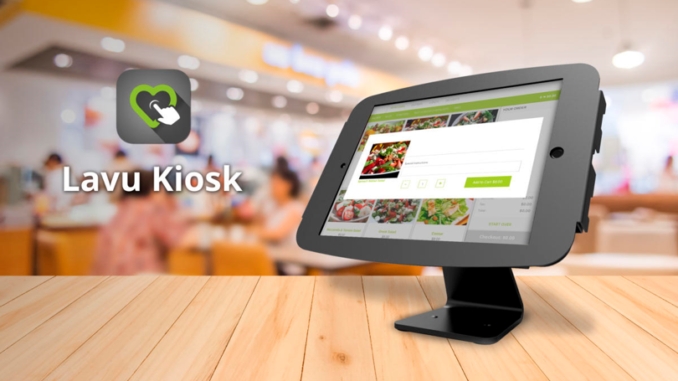 A growing number of restaurant POS solution providers are introducing kiosk modules that integrate with mobile ordering, kitchen display systems and back-office management software. Some of these solutions offer capabilities that include self-order and payment processing, order pickup, nutrition information, digital messaging and guest loyalty management capabilities. 
Self-ordering kiosks have generally been deployed by fast-food and quick-serve restaurant chains. Notable examples include Taco Bell, Panera and McDonald's, which, according to reports, plans to have kiosks available at most of its 14,000 U.S. locations.
One POS solution provider leading the pack in small restaurants with one-to-five locations customers, as opposed to the major chains, is Lavu, which last month began selling its new kiosk app through the Apple app store. Restaurants and bars that use Lavu POS software service can now offer customers self-ordering kiosks. Options for add-ons include nutritional information and alerts on dietary restrictions.
Founded in 2010, Lavu has grown to have restaurant customers in 93 countries. Restaurants can download the app to their own iPads and tablets, or order countertop or wall-mounted stands from Lavu. The kiosk allows customers to independently order and pay for their meals, with their menu ticket sent directly to the kitchen for preparation. 
Among the common benefits of self-ordering kiosks is increased sales revenue. The Lavu app is designed to upsell as patrons make their selections, offering side items that frequently accompany main dishes as add-on items. Additional benefits for restaurant operators include customer-order tracking and data analytics, connectivity across multi-location establishments, allowing immediate menu updates, and unified sales performance reporting. 
Future enhancements will reportedly include features and functionality that enable allow system detection of repeat customer identification through smartphones so that patrons can easily reorder meals based on their previous selections. 
Disclosure: Lavu is a client company of Starfleet Media, which is the publisher of Restaurant Technology News.