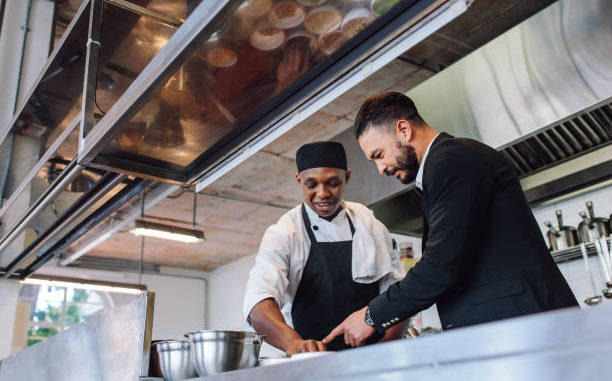 Netchex and Delaget have partnered to deliver an integrated data and employee management solution for the restaurant industry. Through this new integration, restaurant operators will be able to access smart analytics about their business while managing their entire workforce from recruitment through retirement. This capability is especially critical in the restaurant industry because of its fiercely competitive labor market.
The combined solution brings together data from the Point-of-sale (POS) and other technology systems into Delaget's data warehouse, where the data is cleaned and normalized. The data is then fed into Netchex's HCM platform, as well as Delaget reporting and analytics solutions and other third-party systems.
Through the joint solution, customers will be able to take advantage of:
Employee and manager self-service
POS integration for time and labor
Payroll and full tax compliance
Benefit and full COBRA administration
Fully-managed data warehousing
Store-level, above store, and home office reporting and analytics
Loss prevention and employee productivity tools
Performance dashboards
According to a Netchex company spokesperson, customers using the combined solutions will be able to better manage their employees throughout their lifecycle and better leverage their data for smarter decision-making at all levels of their organization.
Founded in 2003, Netchex is a leading human capital management providers with offices throughout the U.S. Netchex's single-source solution is a cloud-based, end-to-end platform for managing employees from hire to retire. Netchex currently services over 3,000 clients, with corporate headquarters in Covington, LA. Delaget's data warehouse and suite of reporting, analytics, and outsourcing solutions dramatically reduce the complexity of running a restaurant and support rapid growth. Customers include KFC, Taco Bell, Pizza Hut, Five Guys, Hard Rock Café, IHOP, Hardee's, Sonic and Papa John's.
Does your company have news it would like to share with our readers? If so, we invite you to review our editorial guidelines and submit your press release for publishing consideration.