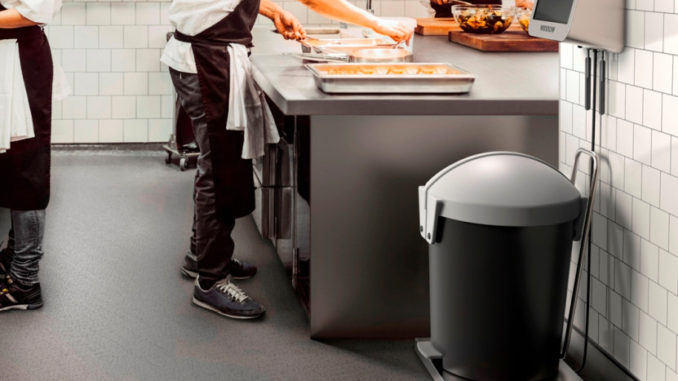 By Alisha Goldberg, Assistant Editor
According to the United Nations' Food and Agriculture Organization, approximately one third of food produced globally each year goes to waste. This amounts to almost one trillion dollars worth of perfectly edible and, often, healthy and nutritious food ending up in landfills.
It has often been said that if food waste were a country, it would be the third largest emitter of greenhouse gasses after the United States and China.
According to estimates, the restaurant industry is by itself responsible for approximately ten percent of that figure, amounting to a staggering hundred million dollars a year of food waste. This is to say nothing of the devastating environmental, human and animal welfare costs.
While many restaurants have deployed various processes and technologies, including inventory management systems, in their efforts to help reduce food waste and manage inventory costs. However, the results have been mixed as far as helping with actual waste reduction.
Now one company, called Winnow, has launched a technology solution that takes a whole new approach to the massive problem of food overproduction. Based on preliminary results, the new technology is extremely promising. In fact, utilizing computer vision and machine learning, the technology may well revolutionize food management in restaurant kitchens.
Founded in London in 2013, Winnow  launched the new technology last week. The AI-enabled solution, dubbed Winnow Vision, uses a set of smart scales that are placed beneath a food waste bin. Using a touchscreen display, restaurant staff enter what type of food they have just thrown away into the system.
The technology uses a camera and state-of-the-art machine learning technology. Over time, it learns to recognize different foods that are being disposed of in the bin. It calculates the financial and environment cost of this discarded food on a cumulative basis. Restaurants can then adjust their food purchasing decisions accordingly, reducing their spending amounts as well as their contribution to food waste.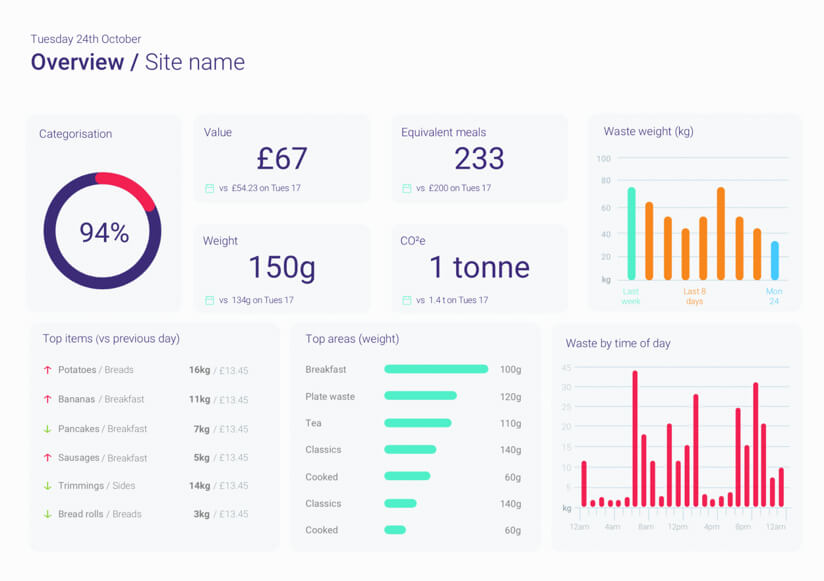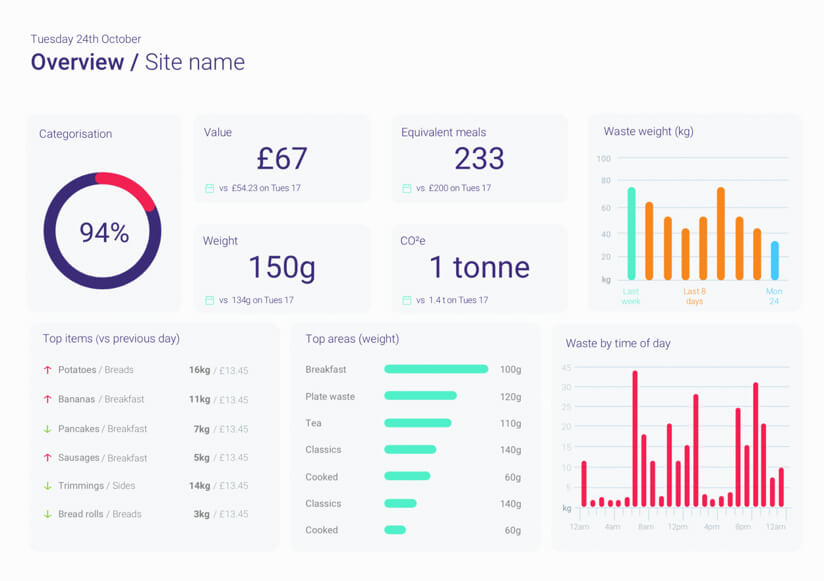 The official launch of Winnow Vision comes on the heels of a proof of concept trial that ran last year with IKEA and Emaar Hospitality Group. The objective was to test the technology in large commercial kitchens. According to a company spokesperson,  the pilot was extremely successful in terms of making it possible for these major food service organizations to run profitable and efficient kitchens that minimized food waste and saved inventory costs.
The company's first device consisted of a set of smart scales and identified food manually. The solution, which is used by thousands of restaurants in more than 40 countries, reportedly helped its customers save a combined $30 million in food costs. This equates to preventing over 23 million meals ending up in landfills.
Already, Winnow Vision is installed in over 75 kitchens. The technology will reportedly be made available to hundreds of more restaurants later this year.
During the training phase, which generally lasts only a few weeks, the Winnow Vision system requires human input from kitchen staff. Recognizing some food items, such as certain fruits and vegetables, can be challenging at first. According to reports, between 200 and 1,000 images are required in order to train the new system to recognize a food item accurately and consistently. But the system is designed to quickly improve its predictive abilities based on continuous input and feedback.
Before long, the system will come to automatically recognize just about every food item without any need for human interaction. The data is relayed to a cloud analytics platform that calculates the quantity and value of the food waste. It then issues regular reports that highlight to restaurant management where more waste could be reduced and money saved.
While the company has not yet disclosed the cost of the new system, it indicates that the technology should pay for itself fairly quickly, given the food cost reduction potential. In fact, according to a company spokesperson, most restaurants can expect to make 2 to 10 times return on their investment within the first year, saving as much as $50,000 on waste.
Most people are deeply disturbed to learn that, globally, one third of all food that is produced never even reaches people's plates. If Winnow Vision can slash that figure by even a small percentage, then the company will be doing a big favor not only for restaurant owners and shareholders, who stand to benefit financially in the process of reducing food waste, but for the planet as a whole.