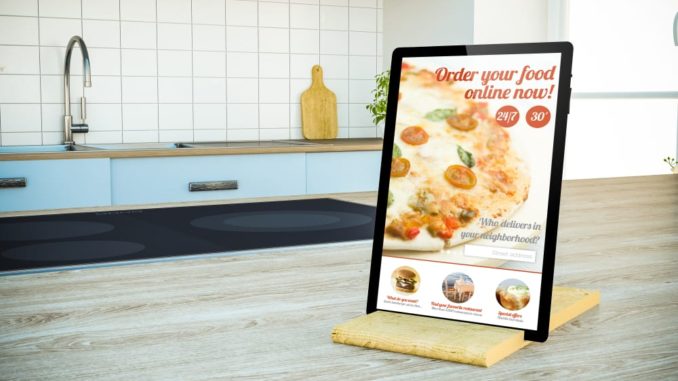 With a growing number of consumers ordering restaurant food to be eaten at home or elsewhere, investors are placing their bets on delivery solution providers. At the same time, restaurants are looking for ways to track and better understand guest spending habits whether it happens in-store or through digital or mobile ordering, and provide these restaurants with a detailed analysis of customer purchasing behavior.  The goal is to develop more personalized, actionable and measurable guest engagement.
One solution provider addressing this need is Thanx. The San Francisco-based company offers an automated customer engagement platform that gives businesses a single view of who their customer is by seamlessly combining all databases, ranging from loyalty, credit card, email marketing and more, to build a clear customer profile.
Now, through a technology integration partnership with Olo, a digital ordering and delivery platform (which in January received an $18 million investment from Tiger Global Management), Thanx is able to provide restaurants with a seamless connection to digital ordering, including personalized, actionable campaigns to drive customers to place orders. The new integration also allows customers to automatically opt-in to loyalty programs to easily earn rewards following their first order.
New York-based Olo launched in 2005, offering text message ordering. Today the company partners with more than 250 restaurant brands and 50,000 locations, including Chipotle, Denny's, Applebee's, Chili's and Five Guys. The Thanx and Olo integration is reportedly the only loyalty, marketing and ordering combination where customers can earn rewards on in-app purchases and in-store with no extra steps.
The core benefits of the integration include single sign-on for customers for an easy and efficient ordering experience; consolidated system of record for consumer purchasing behavior, whether in-store or off-premise; loyalty accrual and redemption directly from the ordering checkout flow, helping operators attract and retain customers, while making it simple for customers to earn and redeem rewards, and; precise marketing campaigns based on the customer's ordering channel, delivering personalized experiences and interactions between customers and their favorite restaurants.
Does your company have news it would like to share with our readers? If so, we invite you to review our editorial guidelines and submit your press release for publishing consideration.