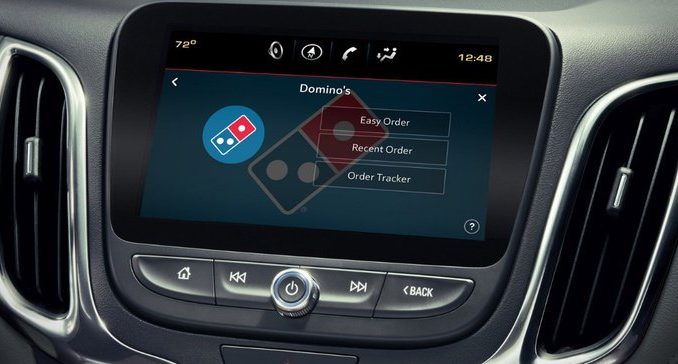 Last month, Domino's announced that it is entering the automotive technology realm with the launch of an in-car digital ordering system. Because automotive technology is not considered to be one of its core areas of expertise, the company, which ranks as the world's largest pizza maker based on global retail sales, has partnered with Xevo, a global leader in connected car technology and automotive telematics. Xevo already has in-car commerce technology installed in more than 25 million cars.
Beginning later this year, drivers using the AnyWare pizza digital ordering system, as it is known, will be able order Domino's menu items with just a few taps on their vehicle's touchscreen device. The Domino's ordering feature will be automatically loaded on millions of cars with the Xevo platform. The new in-vehicle Domino's app is powered by Xevo Market.
Once logged in, customers can accomplish any number of tasks related to pizza ordering, including readily locating their closest store location and calling in an order from the in-car interface. They can re-order their most recent order, which will be saved in the system, and then track its preparation from start to finish so they can know when it's ready for pick up.
Domino's can afford to gamble on technology. With more than 15,900 stores in over 85 markets around the world, the company had global retail sales of over $13.5 billion last year, with nearly $6.6 billion in the U.S. and more than $6.9 billion internationally.
This is hardly the first time Domino's has experimented with next-generation technologies. From developing apps that give customers new ordering capabilities on Twitter, Slack, and smart devices to testing pizza delivery by driverless cars and drones to adding a "dinner bell" feature to its mobile app, notifying family members that their pizza has been delivered, the company has recently dabbled in a wide array of technology-enabled features.
Last year, Domino's launched a mobile service called Hotspots, allowing customers to pick up their orders at a predetermined location.
Another major company entering the automotive technology realm with an digital ordering system is Alibaba, the Chinese multinational conglomerate with annual revenue of more than $40 billion.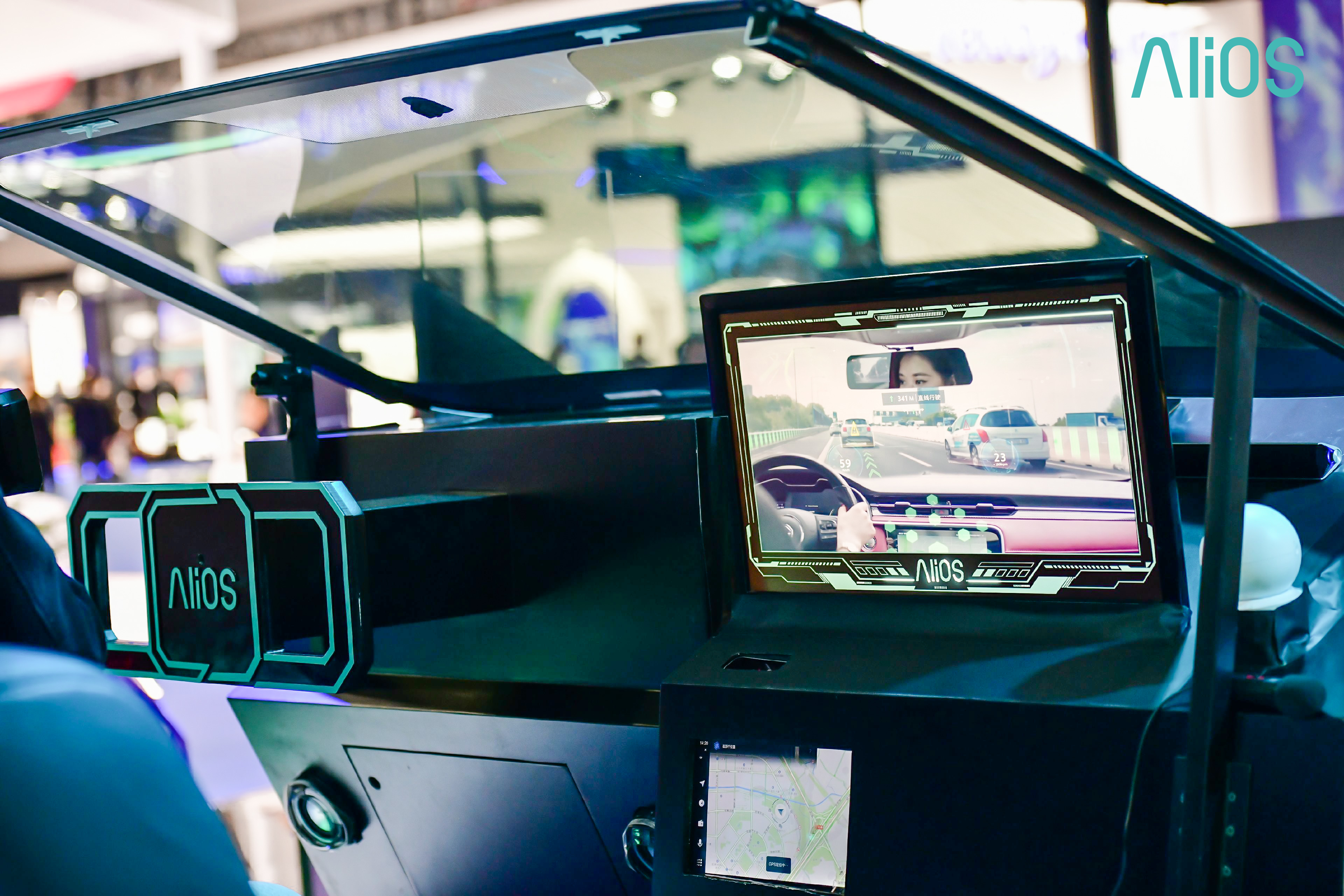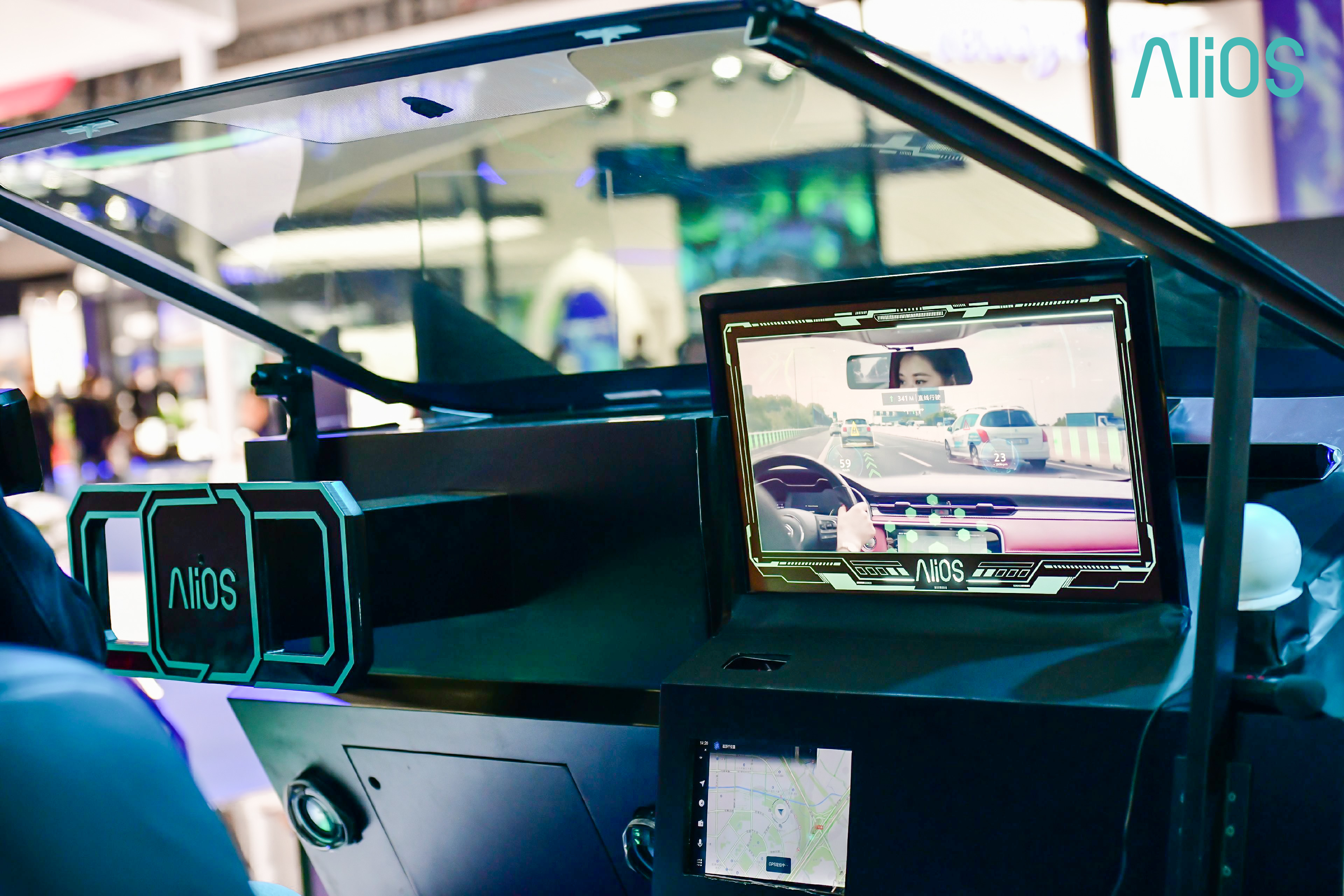 Last week, the company, which is already deeply invested in automotive technology in partnership with automakers that include SAIC Motor and Dongfeng Peugeot Citroen, announced that it is developing a new breed of in-car apps focused on restaurant interactions and transactions. The apps will allow drivers to easily select and find restaurants, make reservations, place food orders, and complete a multitude of other restaurant-related tasks using voice, motion or touch control on an in-car digital display.
The apps will run on Alibaba's operating system, known as AliOS. The apps will integrate with Alibaba's navigation service, called  AutoNavi, as well as its all-in-one digital wallet, called Alipay. Clearly, Alibaba has ample reason to find ways to encourage drivers to place orders from their cars using the company's highly lucrative payments solution. Third-party developers will be able to build their own in-car apps. Alibaba has not yet provided a launch date for the new system.
Domino's / Xevo and Alibaba are not the only major companies moving fast and furiously on the development of in-car restaurant digital ordering systems. But given these recent announcements, it seems apparent that they may soon leave others in their dust.