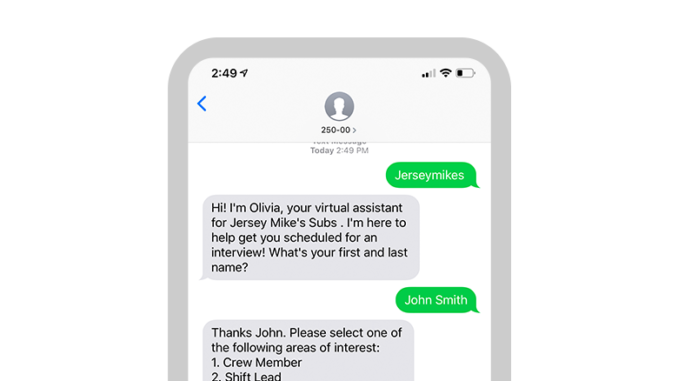 Paradox today announced the launch of a new product, Olivia Hire for Retail & Restaurant, a unique, mobile-first, candidate-centric solution built for the specific recruiting needs of high-volume retail and restaurant locations.
Olivia Hire for Retail & Restaurant offers employers the opportunity to manage the hiring process with help from assistive intelligence:
Role-based hiring model for consistent roles and shifts
Allows candidates to apply quickly and easily via SMS and web conversational apply while on location
Olivia screens and green-lights candidates, speeding up the hiring process through automation and intelligence
Manages the hiring process, including back and forth candidate interactions so managers can spend more time with talent
Most software systems today were built for complex hiring processes with recruiter involvement, and in restaurant and retail hiring, the need is for simplicity and speed. Olivia makes the process easy for these candidates and hiring managers by delivering an easy to use platform built for mobile with the help of a 24/7 assistant for every location.
Paradox is the leading Assistive Intelligence platform transforming global talent acquisition and candidate experience. The company's flagship product, Olivia, allows talent acquisition & human resources professionals to focus on what they do best, human interaction – while she focuses on experience, automation and intelligence.
Does your company have news it would like to share with our readers? If so, we invite you to review our editorial guidelines and submit your press release for publishing consideration.