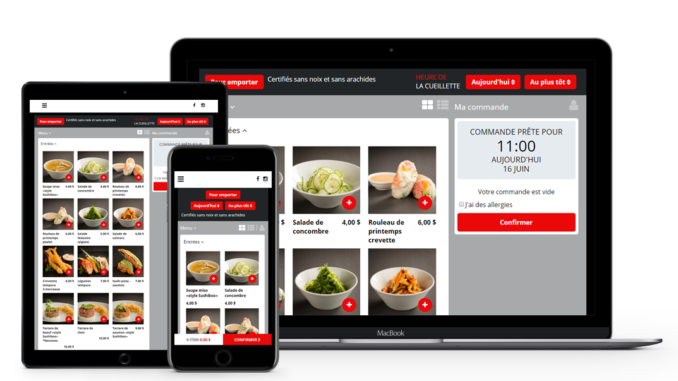 Today Posera and UEAT Technologies announced an integration partnership that offers restaurants a powerful yet simple management of the restaurant ordering process. The UEAT software integrates with Posera's flagship POS brand, Maitre'D. UEAT's online ordering solution employs the latest in software technology, including artificial intelligence, to upsell menu items, foster customer loyalty, reduce cost and waste while aggregating valuable data critical to restaurant operations.
Posera and UEAT's collaboration equips restaurateurs with two distinct, feature-rich products:
A fully-customizable online ordering platform that integrates effortlessly to any website; and
An array of self-service kiosks for a restaurant of any concept or size, powered by UEAT's powerful software
The online ordering solution facilitates simplified user experiences to customers, removing the need for cumbersome mandatory account creation. The solution enables easy placement and retrieval of orders to go, delivery right from the customer's table, and the innovative capability of ordering and delivery to a specific hotel room.
At the same time, the solution focuses on streamlining restaurant kitchen operations by communicating directly with the Maitre'D POS, eliminating double data entries, and sending the order straight to the kitchen printer.
The emphasis on facilitating customer experience and merchant operations is also demonstrated with the self-service ordering kiosks. Programmed with the UEAT command online application, the kiosks are fully customizable and are available in multiple design options to suit any hospitality concept. The kiosk solution eliminates register wait lines, increases the average bill up to 30%, sends orders directly to the kitchen printer, is integrated fully with the Maitre'D POS, and offers 24/7 customer support.
UEAT's online ordering platform utilizes AI capabilities and smart marketing tools for a value-added experience for customers and merchants. Addressing the need for personalizing the customer experience, the platform comprises advanced statistics reports, single-click order reprocessing, loyalty programs management, and customer-specific special offers creation.
Does your company have news it would like to share with our readers? If so, we invite you to review our editorial guidelines and submit your press release for publishing consideration.