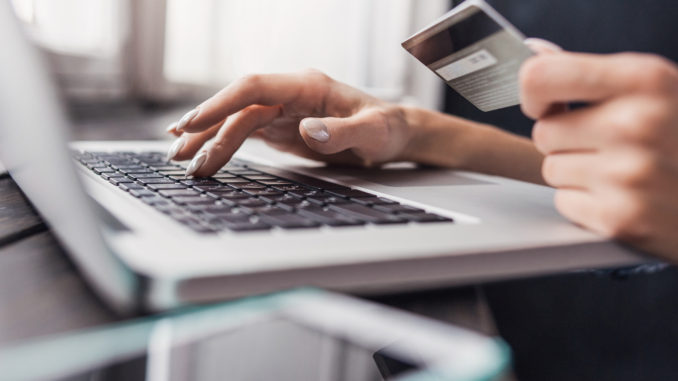 It used to be that grabbing food from a nearby restaurant was a straightforward process, at least as far as payments are concerned. The customer calls in an order, then pays in person when picking it up. Now, new payments technologies provide myriad options for ordering dinner.
More and more restaurants offer delivery and "buy-online, pick up in-store," or BOPUS, as it's increasingly described. Many even have their own branded mobile app to streamline the customer experience.
This online and mobile ordering technology offers new opportunities for customer engagement in the restaurant environment. Customers can simply order and pay with a few clicks. They can easily customize items, participate in loyalty programs and learn about promotions and new items. Buyers can even save payment information and favorite items to their personal profiles for faster checkout with less friction.
Take Dunkin Donuts, for example. The company managed to enroll two million participants in their DD Perks loyalty program within one year of its launch, primarily thanks to the widespread use of their payment and gifting app. Other restaurants have had similar success with their own mobile checkout tools.
Expanding mobile payment usage in the food and beverage industry presents great opportunities, but also new challenges.
Restaurants Facing New Threats
More automation in the ordering and checkout process, combined with reduced face-to-face interaction between cardholders and merchants, can open the door for errors, misunderstandings and even criminal fraud. Errors and fraud in card-not-present transactions inevitably lead to chargebacks.
Chargebacks are basically a forced payment reversal. The customer goes to the card's issuing bank, claims a transaction was fraudulent or had some other issue, and the bank overturns the sale on the cardholder's behalf. We generally think of this as a problem for online retailers. However, more and more restaurants are seeing chargeback filings rise as they delve into card-not-present sales.
This change in the restaurant industry landscape was sudden and dramatic. If we look at data as recent as 2013, we see merchants in the food and beverage industry reported almost no chargebacks. Things looked very different, though, when we  conducted our State of Chargebacks 2018 survey just five years later.
Our study found that 28 percent of respondents in the food and beverage industry had a chargeback rate between 0.5 and 1 percent of all transactions. One in ten respondents had a chargeback rate above 1 percent.
This is a very dangerous position for a merchant to be in. Both Visa and Mastercard impose strict monthly chargeback and fraud limits; merchants who exceed those thresholds can find themselves forced into a costly fraud monitoring program, or even lose their ability to process cards entirely. Despite the threat posed, 14 percent of survey respondents in the food and beverage industry didn't even know their chargeback-to-transaction ratio.
Fraud Threats on the Rise
So, what happened? How did the introduction of BOPUS and mobile ordering technology impact the restaurant space so dramatically?
Part of the problem is that fraudsters are opportunistic and card-not-present fraud is easier to get away with. There's no face-to-face verification, no EMV chip cards and no PIN codes. A recent report from Kount found that 75 percent of food and beverage merchants reported a recent uptick in mobile fraud attempts. Of these respondents, 54 percent said detecting mobile fraud is one of their greatest challenges.
It's not just criminal fraud you have to worry about, though. While chargebacks are meant as a form of consumer protection, they're more often used as a tool to enable fraud these days.
Most e-commerce merchants are already well-versed in the problem of chargeback abuse. Generally, deliberate chargeback abuse is a tactic employed by less-sophisticated fraudsters. This practice, known as cyber-shoplifting, allows fraudsters to complete a transaction with the intent to file a chargeback later.
You can think of cyber-shoplifting as a "digital dine-and-dash." The buyer gets his or her meal, then runs out on the bill by filing a chargeback.
Cyber-shoplifters do this because it's easy and they're after the low-hanging fruit. This is just one form of chargeback abuse, though. In fact, some fraudsters don't even know what they're doing.
So-called "friendly fraud" occurs when a buyer—often unintentionally—files a chargeback without proper justification. For example, customers might experience buyer's remorse and regret spending as much as they did on a meal. Or a customer may be unsatisfied with an order, but instead of contacting you directly, just files a chargeback.
Is Anyone Addressing This Problem?
Restaurants hit by fraud will lose money and may suffer long-term damage to their brand. Given the seriousness of this issue, is anyone stepping up to address chargebacks and other fraud threats?
Industry players are trying to take steps against fraud and chargeback abuse to a certain degree. For example, Visa introduced their Visa Claims Resolution initiative in 2018. They overhauled the brand's ruleset, established new chargeback processes, revamped reason codes, and made other changes. For their part, Mastercard is in the process of rolling out their own chargeback rule update, called Mastercard Dispute Resolution. This is a similar move, involving changes to the Mastercard chargeback time frame, reason codes list and other processes.
Changes like Visa Claims Resolution and Mastercard Dispute Resolution will help restaurants a bit. It's also important to note that many restaurant operators, and service providers who cater to them, are being proactive in taking a stronger stand against fraud.
Ultimately, though, we can't fully address the problem until we have more cooperation between merchants, banks and card schemes to achieve a standardized process for chargebacks and fraud. Until that point, restaurant operators need to look out for themselves. This calls for adopting many of the same tools as e-commerce merchants to mitigate risk.
For example, we have tools to authenticate users including fraud scoring, the Address Verification Service, CVV verification and geolocation. These tools are designed to provide considerable protection against criminal fraud while minimizing friction at checkout. However, they must be deployed in a coordinated manner as part of a larger strategy.
Chargeback mitigation firms can help eliminate disputes caused by errors and criminal fraud. They can also provide representment services to address friendly fraud when it occurs, and optimize fraud tools for better, more coordinated protection.
Before anything else, though, the importance of optimizing the customer experience before, during, and after a transaction cannot be overstated. Friendly fraud chargebacks are a post-transactional threat, meaning they aren't detected until it's too late. That's why providing excellent service is your best bet.
Our response to chargebacks is (slowly but surely) changing. It will take a long time before we see the kind of changes we need, though. My advice: take steps now to mitigate risk. Otherwise, you could see a sudden spike in chargebacks later on.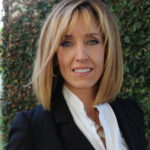 Monica Eaton-Cardone is co-founder and chief operating officer of Chargebacks911, a global dispute mitigation and loss prevention company.
Are you an industry thought leader with a point of view on restaurant technology that you would like to share with our readers? If so, we invite you to review our editorial guidelines and submit your article for publishing consideration.