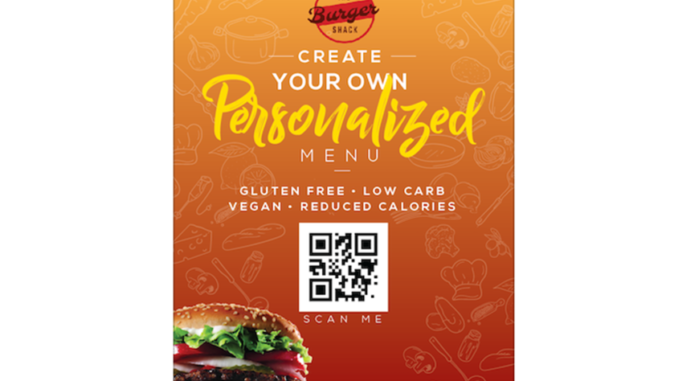 Today, over 100 million Americans are following special diets with multiple restrictions. To help restaurants address this reality, New York City-based solution provider THE.FIT has launched a menu personalization engine that allows them to create customized menus for each guest, according to their individual dietary preferences, in a matter of just a few seconds.
The artificial intelligence (AI)-powered platform is designed to enable restaurants to increase ticket sizes and strengthen margins while delighting guests.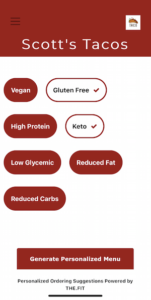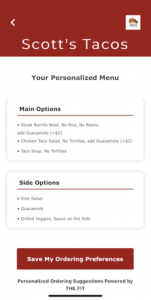 Previously, diners with specific diet or lifestyle preferences relied on servers' recommendations or menu dietary symbols and fine print. THE.FIT automates and simplifies this process. Participating restaurants will provide guests with a QR code that will take them to a page on their mobile phone where they can select their dietary preferences and view a personalized menu.
Upon each subsequent visit, THE.FIT's technology leverages AI to collect data—including ordering habits, demographics and social engagement—to improve the customer experience through enhanced personalization.
"More than 100 million Americans are now watching what they eat, and food allergies are on the rise," said Scott Sanchez, CEO of THE.FIT. "THE.FIT puts the actual person back into personalization and solves a massive pain point for diet-conscious consumers while creating a revenue opportunity for restaurants."
While AI and personalization technology are becoming more sophisticated and applicable to the restaurant industry, the implementation complexity and cost has created a barrier to wide adoption. THE.FIT was created as a software as a service (SaaS) platform to deliver a simple, turnkey solution for restaurant operators. Brands can roll out THE.FIT's menu personalization technology to its stores in a matter of weeks by following a simple four-step implementation process:
Onboarding: THE.FIT "ingests" each restaurant location's menu and key nutritional information into THE.FIT's AI system.
Fine-tuning: THE.FIT reports a breakdown of menu items to restaurant management, validates assumptions made about ingredients, reviews AI-generated personalized menus and calibrates to maximize margin and overall ticket sizes.
Testing: THE.FIT is introduced in three to five test locations and begins generating recommendations for guests. THE.FIT team works closely with the restaurant brand and local operators to make any final revisions to the Personalization AI.
Wide rollout: Once corporate management, local operators and guests are satisfied with the implementation and performance at the test locations, a rollout plan for remaining locations is developed.
Following implementation, restaurant brands and operators receive detailed monthly reports from THE.FIT showing usage and personalization trends of their guests, equipping them to optimize their menus and operations accordingly.
As founder and CEO of THE.FIT, Scott Sanchez has lost 180 pounds in the past decade and now trains as a competitive fitness athlete. THE.FIT was born out of Sanchez's personal health journey and frustrations while dining out and is designed to mutually benefit restaurant operators and their guests.
"Like many technologies, AI is only valuable when you can put it to use to solve business problems or improve lives. I'm proud to say that our menu personalization system at THE.FIT is doing both," said Sanchez.
THE.FIT's Personalization AI platform helps restaurants better serve the more than 100 million Americans who have specific diet or lifestyle preferences. Personalized menus from THE.FIT should go a long way toward helping restaurant brands and operators increase average ticket sizes, margins and overall revenue, while improving guest loyalty and share of wallet.