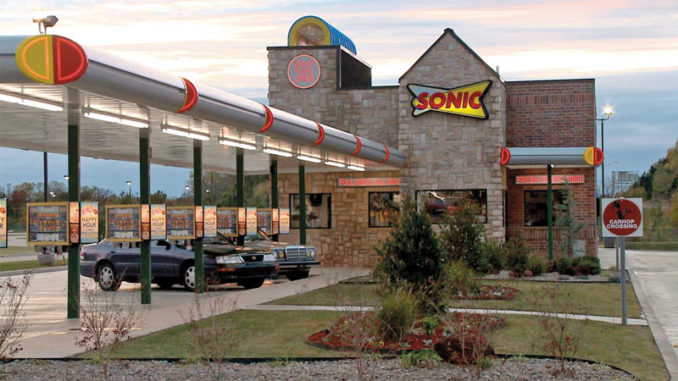 The drive-thru accounts for more than 70 percent of quick service restaurant (QSR) transactions, yet, despite the surge in restaurant technology innovation, the drive-thru experience has scarcely changed for decades — that is, until now.
As reported here, McDonald's will begin using AI-enabled platform capabilities to present customized menu items on its digital signage at drive-through locations. The menu items that it serves up will be based on an individual customer's initial food order and also according to such factors as the weather, the time of day, and how busy the restaurant is at the moment. The menu can also be used to serve up "popular" items that also happen to have particularly high profit margins.
Another example of next-generation technology is Valyant AI, a Colorado-based technology solution provider behind a new technology that being called the world's first conversational AI platform for the quick serve restaurant industry.
As reported here,  quick service drive thru restaurant in Denver, Colorado, Good Times Burgers & Frozen Custard, was the first eatery to deploy the AI-enabled voice-activated order taker. The system is specially engineered to handle the types of conversations that take place in the context of a drive thru restaurant and to automatically send menu orders to the kitchen according to those conversations.
Now Sonic Drive-In, the fast-food restaurant chain owned by Inspire Brands, the parent company of Arby's and Buffalo Wild Wings, is getting into the game. The Oklahoma-based company announced this week that it, too, is testing the waters of next-generation drive-through technology. Currently, there are more than 3,600 Sonic locations in 45 U.S. states.
Sonic will be the first restaurant partner to pilot a new drive-in and drive-through ordering experience for QSRs with what is being billed as a first-of-its-kind AI-powered voice assistant and personalized dynamic menu. The new technology is coming to selected Sonic locations in the U.S. later this year.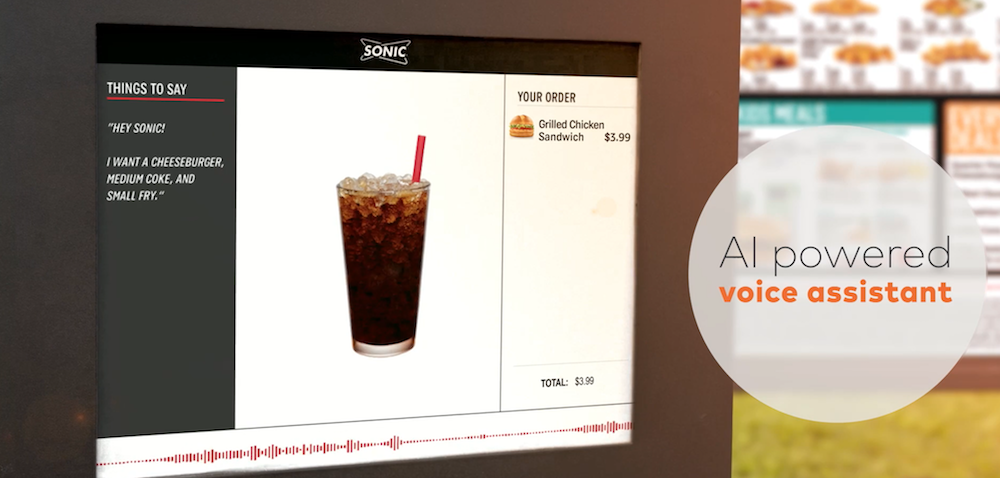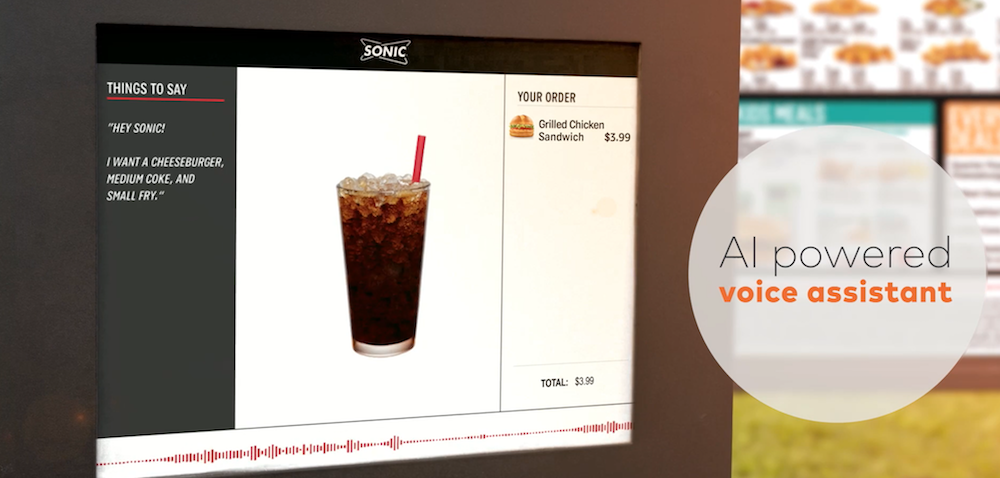 Upon arrival at Sonic's drive-in or drive-through, guests will be prompted to order from an AI-powered voice ordering assistant, which will integrate with a dynamic menu display. The menu will automatically update using a proprietary AI solution developed by Mastercard in partnership with ZIVELO, a leader in self-service kiosk technology. The new system will allow the menu display to be customized either for a specific customer or for external factors such as weather, time of day, seasonality and location.
The artificial intelligence engine that powers the voice ordering experience to provide a dynamic menu was developed can be adapted for the needs of each specific merchant partner.
The voice ordering experience and dynamic menu solution was designed by Mastercard and ZIVELO to be flexible for each unique quick service restaurant environment. Additional partners will pilot the technology as it continues to roll out in 2019.
Any new technology that can help QSR operators improve ordering accuracy, increase order size and decrease wait times between food ordering and pickup, and improve overall customer satisfaction and loyalty is cause for celebration.