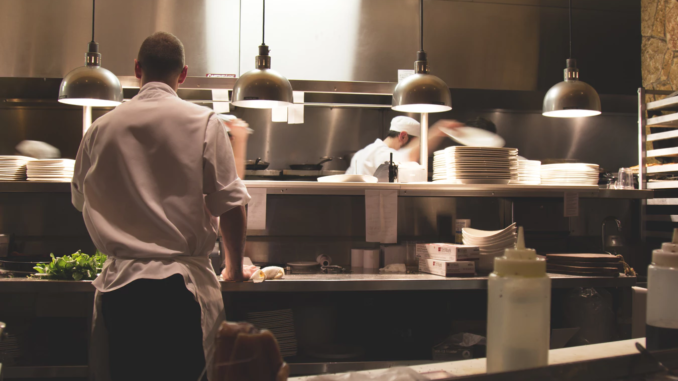 Invoiced, the leading solution for accounts receivable automation, today announced that its customer Chowly, a restaurant software company that integrates third-party delivery orders into restaurants' point-of-sale (POS) systems, achieved dramatic improvements in its cash flow by automating its billing and collections workflows using Invoiced's award-winning platform.
In the first month of using Invoiced to automate A/R tasks end-to-end including issuance, reminder communications, payment acceptance and reconciliation, Chowly reduced its DSO (Days Sales Outstanding) by 28 percent. In the first full quarter of using Invoiced, Chowly increased its on-time collections rate by 53 percent. Since deploying Invoiced in December, Chowly has also enjoyed new peaks in collections performance metrics in each subsequent month.
As an innovative, high-growth software company with a unique product, Chowly had been considering developing its own automated billing and collections workflows internally. Chowly cofounder and Chief Product Officer Justin McNally identified Invoiced as the best possible solution and one that could uniquely satisfy the vast majority of the company's requirements out of the box. McNally led the Chowly team through a swift implementation that delivered immediate results.
"The best way I can describe Invoiced is with one word: 'game-changing,'" said Sterling Douglass, cofounder and CEO of Chowly. "Invoiced's A/R automation platform is exactly what we needed, and our
collections are performing far better than they ever have previously," he added. "Every step of the
way, we've had an outstanding experience with Invoiced. The automated chasing process alone saved
our finance team so much time that they now can focus on honing broader financial skills and
developing their strategy rather than hunting down overdue invoices."
Invoiced offers a cloud-based solution for automating accounts receivable tasks that normally require countless hours of manual effort from accounting and operations teams. The company offers plans and pricing for businesses of all sizes and serves tens of thousands of customers, from individual freelancers to large national utility providers to innovative software companies such as Chowly.
"High-growth software companies can't afford to get paid slowly and waste their valuable time and talent on collections. We know this because we're also a high-growth software business," said Jared King, co-founder and CEO of Invoiced. "We wake up every day to automate and accelerate any A/R scenario we can get our hands on. Serving our customers in a way that they recognize as pivotal for their businesses is truly a privilege and a responsibility we take seriously," he added.
About Invoiced
Invoiced helps businesses get paid faster, waste less time on collections and provide a better payment experience for customers. With more than 20,000 customers and more than $40 billion in receivables processed, Invoiced is pioneering the field of accounts receivable automation. Based in Austin, Texas, Invoiced has been designated as a category Leader in A/R automation by G2 and rated #1 in both ease of use and value by Capterra.
Contact:
Adam Weinroth
Invoiced
[email protected]
Does your company have news it would like to share with our readers? If so, we invite you to review our editorial guidelines and submit your press release for publishing consideration.