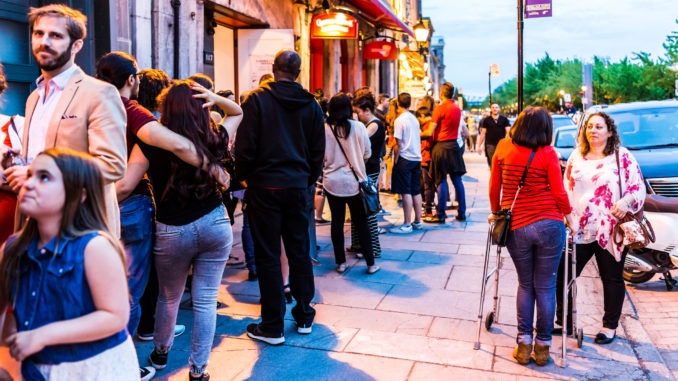 A restaurant can offer the best food and service in town and yet none of it will matter if the restaurant doesn't manage to draw a steady flow of foot traffic. It's a frustrating dilemma, particularly when it often feels like a simple luck of the draw between which restaurants get a generous influx of visitors and which don't. Restaurant operators aren't powerless, though.
There are various techniques for stacking the odds in favor of your restaurant that are particularly effective with the aid of technology, including these four proven tips for boosting foot traffic.
1. Make the Best of Your Location
A walk-in customer's first impression of a restaurant is not the food or even service, but rather the ambiance, starting with the exterior of the restaurant. It's pretty simple—if your restaurant looks appealing, you'll attract more foot traffic. Neglect that aspect and you'll scare prospective customers away.
To get started, perform an honest assessment of what your restaurant looks like from an outside perspective. Make sure there aren't any eyesores would-be customers encounter. Dumpsters, pest traps, grease-stained ventilation grills, and mildewed walls are the last thing hungry customers want to see.
After fixing any problem spots, maximize the potential of your location. For example, if you have exterior wall space facing a heavily trafficked road or walkway, consider hiring a local artist to paint a mural to grab people's attention. If you have landscaping space, plant an herb garden or install an interactive art installation to get people in a positive mindset before they even walk in the door. Make sure to also include your website and social media hashtags on any murals, art installations, or other photo ops you create so you get free advertising every time someone takes a picture and shares it online.
Lastly, be on the lookout to incorporate video and interactive technology so that customers can get a taste of what they are about to experience. For example, you can install a flatscreen television in the waiting area with a "behind-the-scenes" video on loop showing how your chef prepares food, your restaurant's history, or anything else that shows off what your restaurant is all about. If you want to showcase your menu, you could install kiosks in the waiting area with touchscreen tablets that highlight your menu items and have clickable links for where your food is sourced from, how it's made, and relevant health information. The possibilities are endless, and if you succeed in positively engaging foot traffic outside the dining area, you will increase foot traffic coming into the dining area.
2. Take Ownership of Your Online Reviews
The statistics on how heavily people rely on online reviews are astounding:
What this all means is that you can't afford to ignore your online reviews—healthy foot traffic is dependent on you having a solid rating and predominantly positive reviews on those sites.
To get started, implement review monitoring software to automate the process of keeping track of when new reviews are posted. Otherwise, you're looking at spending hundreds of hours over the course of a year trying to track all the various review sites, such as Yelp, TripAdvisor, Google, Facebook, Foursquare, and OpenTable.
Next, assign a staff member who excels at customer service to be in charge of responding to any new online reviews. As a general rule of thumb, that person should thank customers for leaving positive reviews and then respond publicly to negative reviews immediately, using the following formula: "Acknowledge, Apologize, Make it Right."
Even if you don't win over a disgruntled customer who leaves a bad review, the important part is that you're showing other potential customers who see the review that you actually care about what they think. Beyond that, make sure that you take customer reviews seriously. If a negative review brings to light a problem at your restaurant, fix the problem.
Lastly, make sure you're gently encouraging happy customers to leave positive reviews. This can be done by word of mouth or via the implementation of review monitoring software, which provides convenient links to your business profile on the most popular review sites for your most loyal customers to easily access. Succeed in improving your online ratings and you might see surprising results because there is actually one promising statistic regarding reviews: raising your Yelp score by one star can improve revenue between 5 and 9 percent.
3. Host an Event
Oftentimes, people need something outside the ordinary to get them to try a new place, and an event or party can be just the thing. Having a restaurant means you have several of the requisites already in place—you have a venue and staff ready to work.
When planning an event, make sure to consider the following factors:
Pick a day and time that isn't typically busy for you, but is still convenient for potential customers

Bring in live music, entertainment, or something else to make your event exciting

Streamline your menu with your best items or go catering-style for the event to make food purchasing and preparation easier and more affordable

Make sure the event is also affordable for your target audience
Once you have all the details in place, utilize technology—particularly social media—to promote the event far and wide and well in advance. Send an email newsletter invitation and promote the event on all your social media channels along with appropriate hashtags. Then, on the day of the event, consider live-streaming video of the event on your Facebook or Instagram business pages to extend the reach and impact of your event. Seeing the event online will keep your restaurant top-of-mind, even for those people who can't come to the event in person.
4. Offer a Limited Time Deal
There's a reason coupons still exist and are used widely—customers are conscious of how much they spend and are always on the lookout for a good deal. Indeed, research shows that offering a deal or discount makes 80% of people more likely to try a new business.
Similar to an event, an enticing discount or deal can be the impetus many people need to be a first-time customer at your restaurant. When creating a deal, make sure that it has perceived value to your target audience and also showcases something unique about your business. A free fountain drink has been done to death by nearly every restaurant type and won't make your restaurant stand out.
Instead, get creative and be smart. Analyze the product mix from your point-of-sale reporting to see what items are selling well and have enough of a profit margin to discount deeply. Then, of course, make sure that you announce your deal across your social media channels, email, and your mobile consumer app, if you have one. Similar to review monitoring, this process can be streamlined with digital marketing software to save you a ton of time and make it easy to send deals and drive new foot traffic on a regular basis.
If you manage these four strategies successfully, you will be doing much more than offering a good meal. You will be creating an experience people will remember, an experience they will tell their friends about, and which will keep them coming back as loyal regulars.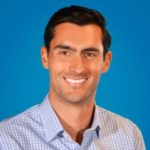 RJ Horsley is the President of SpotOn Transact, LLC, a cutting-edge payments and software company redefining the merchant services industry by integrating multi-channel payment capabilities with software solutions for companies to better run and grow their business. Under Horsley's leadership, SpotOn is rapidly growing their team, which includes a national outside sales force along with internal employees at SpotOn's San Francisco headquarters and offices in Chicago and Detroit.
Are you an industry thought leader with a point of view on restaurant technology that you would like to share with our readers? If so, we invite you to review our editorial guidelines and submit your article for publishing consideration.