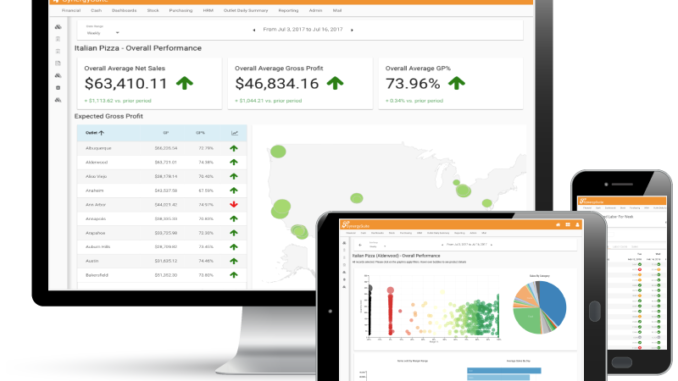 Cloud-based restaurant management platform SynergySuite today announced $6 million in Series A funding. Based in Dublin, Ireland, the company will use the funding to accelerate growth in the U.S. market and continue product innovation. The financing round was led by First Analysis, a Chicago-based venture capital firm, with participation from Irish private equity firm Oyster Capital.
With the new funding, SynergySuite intends to drive continued customer growth by expanding sales, marketing, implementation and client success. SynergySuite's back-of-house platform has experienced substantial growth in the last two years by giving restaurants the tools they need to see what's happening in every location and optimize food and labor costs.
In conjunction with the financing, Greg Staley was named CEO. Staley previously held the position of chief revenue officer. A veteran sales and marketing leader with deep SaaS experience, Staley's focus will be on building SynergySuite's position in the marketplace, and ensuring the product continues to respond to the challenges enterprise restaurants face.
SynergySuite was founded in 2011 as platform featuring tools to manage every part of running a restaurant business, from inventory tracking and supply-chain management, to monitoring cash movement, controlling HACCP procedures and managing labor scheduling and payroll. The platform integrates with POS systems and accounting platforms to provide executives and managers with real-time access to data and key metrics. Today the company offers a mobile-first software with inventory, purchasing, recipe costing, food safety, scheduling, cash management, human resources and business intelligence.
Co-founder Niall Keane will serve as chairman and chief strategy officer, where he will guide continued product development aligned with the company's technology roadmap.