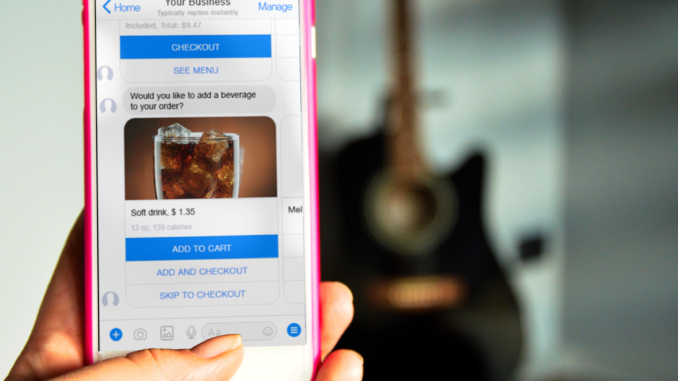 "Born in the kitchen" to help restaurants work with multiple delivery platforms, Ordermark has become one of the fastest-growing restaurant technology service providers in the mobile technology space. Ordermark helps restaurants increase efficiency and grow profits by aggregating mobile orders across all of the major online ordering service providers into a single dashboard and printer.
To date, the company has forged technology integrations with most of the leading technology solution providers and ordering services. Now it has integrated a wide range of new ordering options for its growing base of restaurant clients and their customers with new mobile messaging and social media capabilities.
Through an innovative partnership with Say2eat, Ordermark partner restaurants can now accept mobile delivery orders from customers who use many popular and widely used messaging and social media platforms including Facebook Messenger, iMessage, Instagram, and other social media and messaging channels.
Say2eat is a "white label" ordering platform, with its technology invisible to Ordermark restaurant customers across all leading messaging and social media platforms and devices. The customer simply uses their daily used messaging/social app and commands its order to the restaurant. Through the speed, simplicity and flexibility of this new option for instant ordering, Ordermark makes each order more reliable, customizable, and ensures that it gets to the restaurant's kitchen just as the customer wanted it.
"Ordermark was created to help restaurants maximize revenue in the mobile delivery era. We are very pleased to offer a host of new ordering platforms for our restaurant customers thanks to integrating Say2eat technology into our turnkey restaurant technology platforms and solutions. Now getting an order for delivery is as easy as sending a text or other mobile message," said Alex Canter, Ordermark CEO and co-founder. "By partnering with Say2eat, Ordermark can now help bring restaurants that much closer to its current and prospective new customers wherever they are, while making the delivery order process much more efficient, easy and fun."
"Ordermark streamlines operations for restaurants, while Say2eat is increasing restaurant's mobile sales by meeting their guests wherever they are…that's where the magic happens," said Li-ran Navon, Say2eat CEO. "It's incredibly innovative technology from both companies, and this partnership allows restaurants to remove obstacles to online discovery and ordering from their menu."