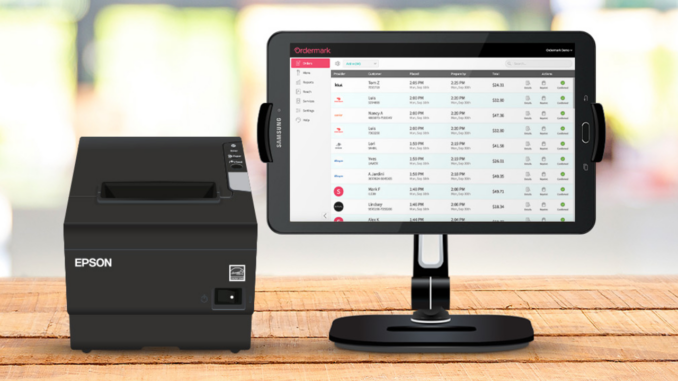 Despite the pandemic, or perhaps because of it, a number of restaurant technology solution providers have secured sizable investments. These include GoTab, which earlier this month raised $17 million, SpotOn Transact, which last month raised $60 million, and Popmenu, which also last month raised $6 million.
Now, topping these prior deals, restaurant technology solution provider Ordermark has closed a $120 million Series C funding round. The investment was led by Softbank Vision Fund 2 and joined by returning investor Act One Ventures. According to a press statement, the funding will be used to help more restaurants transition to online ordering during the COVID-19 pandemic and beyond.
"2020 has been a tough year for restaurants and that's why we're focused on providing products and services to help keep their doors open," said Alex Canter, Ordermark CEO and Co-Founder. "With 92% of restaurant traffic now off-premise, this funding gives us the opportunity to provide more restaurants with innovative ways to reach more consumers. The restaurant industry is in the midst of the e-commerce phase, where restaurants must get creative by embracing technology and new sources of revenue generation to reach customers outside of their four walls."
Founded in 2017 and based in Los Angeles, California, with offices in Denver, Colorado, Ordermark is one of the fastest-growing restaurant technology service providers in the mobile online ordering space. The solution provider's online order management technology is used by thousands of independent and chain restaurants nationwide. Customers include Papa John's, Popeyes, Which Wich, and Yogurtland. The technology consolidates mobile orders across online ordering services and sends them to a single printer, enabling omni-channel ordering and delivery.
By aggregating mobile orders across all of the major online ordering service providers into a single dashboard and printer, Ordermark helps restaurants increase efficiency and grow profits.
Ordermark also operates Nextbite, one of the earliest and fastest-growing pioneers in the virtual restaurant space. With Nextbite, qualifying restaurants can offer popular delivery-only brands, including HotBox by Wiz, a partnership with Wiz Khalifa, out of their existing restaurant space. Powered by Ordermark's technology, Nextbite's turnkey delivery-only brands result in substantial incremental revenue growth for restaurants.
The rise of ghost kitchens and virtual restaurants, often referred to as the third wave of food delivery, have paved the way for a larger addressable market for online food delivery. Virtual brands empower independent restaurants to increase their revenue and profitability by offering virtual-only menus through online delivery channels.
Since the start of COVID-19, Nextbite has reportedly launched 15 brands and has added over 1,000 delivery-only restaurants nationwide. The collection of brands operate only via UberEats, DoorDash and Postmates.
Last year, Ordermark completed an $18 million Series B funding round led by Boulder-based Foundry Group as well as all of its Series A investors including TenOneTen Ventures, Vertical Venture Partners, Mucker Capital, Act One Ventures, and Nosara Capital. The company also announced subsequently a new 30,000 square foot facility for its Los Angeles headquarters in Playa Vista, expanding its Southern California headcount capacity and also expanding its Metro Denver office.
Ordermark bills itself as the only online ordering management company that was "born in the kitchen" to help restaurants work with multiple delivery platforms. The company likes to point out that its solution was built, tested, and refined from the perspective of a restaurant operator instead of just forcing a new technology on the already-overwhelmed restaurant market.
Indeed, the company has an unusual history. Seven years ago, Alex Canter, the fourth-generation owner of Canter's Deli, a landmark institution in Los Angeles since 1931, began experimenting with online ordering. Over time, Canter added fourteen online ordering services to his existing business. The experiment was a big success. Online orders flooded in, and revenue increased by 30 percent.
The challenge lied in managing all of the online ordering services. Simply put, the challenge was insurmountable without having the right technology, which didn't exist at the time. Thus was identified an unmet need in the marketplace. Canter, now 29, set out to address this need, putting together a team and creating Ordermark.
It turned out to be a good idea. To date, Ordermark has reportedly processed almost $1 billion worth of orders through its system. The company, it seems, is only getting started. With $120 million in its tank, Ordermark should go far in bringing its core solution to new customers while expanding and moving in new directions with Nextbite and other initiatives that hold a lot of potential.