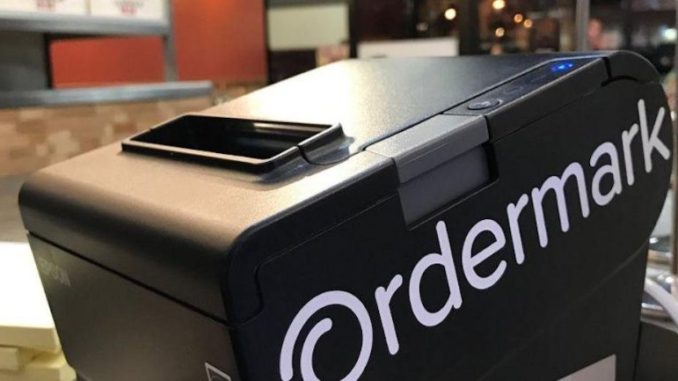 Six years ago, Alex Canter, the fourth-generation owner of Canter's Deli, a landmark institution in Los Angeles since 1931, began experimenting with online ordering. Over time, Canter added fourteen online ordering services to his existing business. The experiment was a big success. Online orders flooded in, and revenue increased by 30 percent.
The challenge lied in managing all of the online ordering services. Simply put, the challenge was insurmountable without having the right technology, which didn't exist at the time. Thus was identified an unmet need in the marketplace. Canter set out to address this need, putting together a team and creating Ordermark. The solution has since proven out its value given its ability to help restaurant operators maximize revenue by adding the best delivery platforms for any zip code in one interface.


Investors agree; Ordermark announced today that it has raised $18 million in Series B funding. The company will use the round to continue to scale its growth, perfect new products and features, and integrate with existing restaurant technologies.
The round was led by Boulder-based Foundry Group. All of Ordermark's previous investors participated in the new round, including TenOneTen Ventures, Vertical Venture Partners, Mucker Capital, Act One Ventures, and Nosara Capital, which led the Series A funding.
"We created Ordermark to help my family's restaurant adapt and thrive in the mobile delivery era, and then realized that as a company, we could help other restaurants experiencing the same challenges. We've been gratified to see positive results come in from our restaurant customers nationwide," said Alex Canter in a statement. "So we are thrilled to have the backing of Foundry Group to fuel our growth. We have some exciting innovations in the pipeline, and look forward to bringing them to restaurants everywhere."
Headquartered in Culver City, California, with offices in Denver, Colorado, Ordermark bills itself as the only online ordering management company that was "born in the kitchen" to help restaurants work with multiple delivery platforms. The company likes to point out that its solution was built, tested, and refined from the perspective of a restaurant operator instead of just forcing a new technology on the already-overwhelmed restaurant market.
Today Ordermark reportedly has more than 3,000 restaurant customers, including small, single-location restaurants as well as big national chains, including Which Wich, Buffalo Wild Wings, Little Caesars, Papa Johns, Dickey's Barbecue Pit, Yogurtland, and Sonic. The company also has technology integrations with most of the leading technology solution providers and more than 50 ordering services.
Ordermark plans to use the funds to integrate its service with existing restaurant technologies, including POS systems, kitchen display systems, accounting tools, last mile delivery companies and more. The company is also looking to increase its presence in the fast-growing arena known as ghost kitchens, also known as virtual kitchens, cloud kitchens or dark kitchens, where there are no storefronts or dining areas; rather, services like Uber Eats and DoorDash deliver the meals to their destinations.
The new funding brings the total investment amount in Ordermark to $30 million. Last September, the company secured a $9.5 million Series A fundraising round.