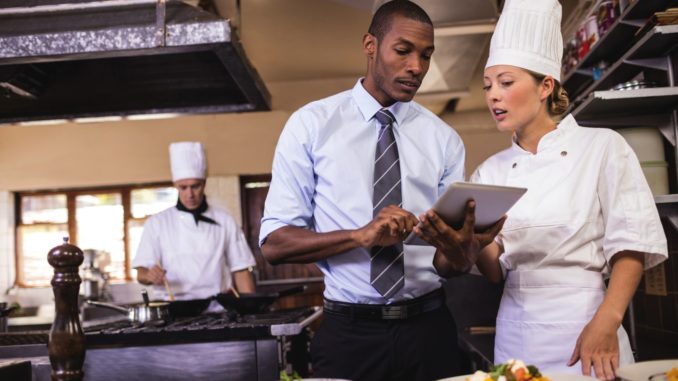 From the front-of-house to the kitchen, technology is changing how restaurant employees interact with customers, monitor equipment, manage workflow and even prepare menu items.
Heritage Parts, a leading provider of 100% Genuine OEM foodservice replacement parts, knows the impact technology has on an operation in the foodservice industry – whether that's a full-service restaurant, fast casual café or non-commercial kitchen. But technology can also play a significant role in the parts industry. It took time, however, for us to truly embrace this idea as a core aspect of our company.
Heritage's digital transformation was brought on by a paradigm shift that was the result of increased competition. After years of sustained growth, our company was facing flattening numbers, and we realized that we were rapidly losing ground to competitors because of a failure to embrace technology.
This isn't just our story. Growth, competition and changes to the market impact all of us. How you respond to those factors and stay true to who you are as an organization is critical. Through the lessons we've learned, you will find applications for your restaurant. Here are some of the takeaways from our digital transformation process and questions to ask to help you assess your situation.
Don't lose sight of who you are.
As Heritage began to determine our path forward, we had to understand how to respond and evolve while maintaining our corporate identity. We weren't willing to sacrifice who we were as a high-touch customer service organization, so we had to redefine what a customer service organization looks like with technology.
Technology is a platform for us to extend our point of differentiation ― customer service ― to our current customers, but also to attract the type of customer that values customer service but feels like digital is where they want to interact first. We knew that no matter how a customer engaged with our team, through chat, phone, e-commerce or text, they needed to experience our commitment to integrity, respect and responsibility.
Questions to ask yourself: What are your brand values? What are non-negotiables when it comes to your operation, customer experience and reputation?
Research is a critical opportunity.
Research can be seen as an opportunity for some soul searching and a chance to hear from those that matter most ― both internally and externally. A SWOT analysis looks at strengths, weaknesses, opportunities and threats. This exercise provides an internal team with a structured way to share their thoughts on the internal and external factors that affect an organization.
We surveyed internal and external (customers and OEM partners) audiences to better understand the nature of our competition. From this foundational research, we were able to validate assumptions and discover new opinions, ideas and opportunities.
For example, we found that customers who work with us value customer service and accuracy to the point of diminishing the importance of price and availability. This insight helped us to prioritize our commitment to ensure customers remained connected to the relationships they had developed, regardless of the role technology would ultimately play.
Questions to ask yourself: How can research better connect you with your key audiences? What could research uncover about your operation and the role of technology?
Leadership matters.
As we expanded our position to allow for highly personalized customer service that incorporates digital, our leadership also needed to change. In order to reach our goals, we needed to team-driven leadership. Additionally, we identified some leadership gaps and hired a CIO, as well as a head of strategic marketing and channel-focused business development directors ― all positions that did not exist previously. It was a challenge to integrate new leadership into a team that has been successful and consistent for many years, but it was necessary in order to define the path forward.
Questions to ask yourself: As a leader, how can you empower others? How do you support your team? What is most important to your business and how can that be better communicated to employees?
Technology can drive you forward, but you need to know where you are going.
Technology has become a natural part of how we gather information, interact with each other and make purchases. For Heritage, the lack of an e-commerce platform put us at a competitive disadvantage. Additionally, we weren't truly offering customers best-in-class customer service, because we didn't have an omni-channel communications solution that allows customers options for how they would like to interact with us (online, email, fax, phone, text, chat).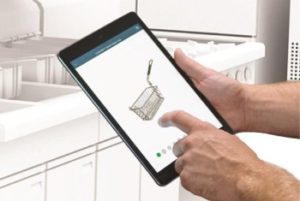 Our digital transformation began with the launch of HeritageParts.com in 2014, was extended with the release of our app in 2018 and continues with new customer-driven innovations. The app offers customers the same ability to research, verify and buy at their discount as our e-commerce site, but with a simple, convenient mobile experience.
Digital can still be personal, but it does present initial challenges. Externally, we needed to catch up to other parts providers quickly and were challenged to find personnel with the skill set to develop our e-commerce platform. Internally, we had to be sensitive to the adoption by customer service team, dispelling the "I'm going to be replaced by a computer" mentality and overcoming the challenge of converting them from web opponents to web advocates.
Questions to ask yourself: How does technology impact your restaurant's brand? How can you leverage it to improve your operation without losing your identity? How does technology support or enhance your points of differentiation?
Asking these questions ― and taking an honest look at your restaurant's strengths, weaknesses, opportunities and threats ― will help you continue to build a successful operation that leverages technology effectively. Where you are today won't be where to are tomorrow ― use technology to help get you where you want to be.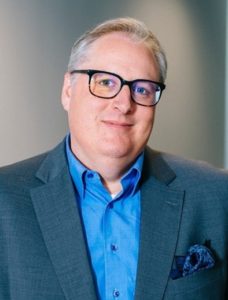 Erik Koenig is the VP Strategic Marketing & Product Content of Heritage Foodservice Group. Creative brand storyteller and strategist, Erik joined Heritage Foodservice in 2014. He continues to lead the evolution of the Heritage Parts story in both the US and Canada. Through unique customer focused content, Heritage is working to expand the meaning of parts distribution. Before joining Heritage, Erik spent fifteen years as a strategic brand marketer working with such brands as Colgate-Palmolive, Butterball, Pall Mall, KOOL, Oster and Zicam.
Are you an industry thought leader with a point of view on restaurant technology that you would like to share with our readers? If so, we invite you to review our editorial guidelines and submit your article for publishing consideration.