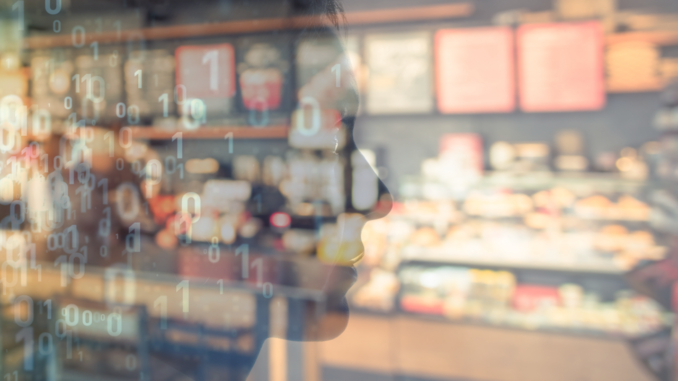 Restaurateurs are pressured to meet the growing expectations of consumers who are hungry for more convenience and personalization. Today's digital natives have come to expect even quicker, easier and more customized service.
Enter artificial intelligence (AI). More than a buzzword, AI can help restaurants deliver the experience today's consumer wants.
McDonald's acquired a machine-learning startup earlier this year and now uses AI at more than 1,000 drive-thru windows. The technology monitors affecting factors like the time of day, weather forecast, local events and nearby traffic levels, as well as historical sales data and popular menu items, to optimize drive-thru menu displays. This not only maximizes the personal experience, it also speeds up the wait in line.
Yet in a recent study by NCR and Technomic, more than two-thirds of surveyed restaurateurs don't use AI today. Lack of understanding and fear of investing in emerging technology are holding these restaurateurs back.
AI might seem intimidating at first, but restaurants should use it to drive new growth, capture the loyalty of consumers and achieve greater efficiency. For example, AI can predict the popularity of menu items, profitability of each sales channel and which food items might work better in different channels. Think Uber Eats, which recommends restaurants and menu items based on past purchases and location.
The official definition of AI is "a collection of mathematical and computational techniques using massive amounts of data to train algorithms to solve problems at scale." However, that jargon is not what it means to your business.
At its core, AI is about listening, learning and acting. It's truly that simple. You can leverage technology solutions to make your data work for you, giving you insights into customer, employee and supplier behavior.
Curating the Customer Experience
Think about the last time you had truly great service from a restaurant where you didn't work. Did they remember your go-to order? Did they recommend something new or seasonal that you might like? AI can help recognize customers' food preferences, dietary restrictions and even predict what a customer might order at any given moment – like how Netflix suggests a series or Spotify guesses certain songs or artists you might enjoy. And the challenge for today's restaurant is giving that customized experience to everybody that engages with your restaurant – whether they come through the door of your establishment or order delivery through a third-party app.
In that same NCR and Technomic survey, respondents noted that if they were to incorporate AI into their IT mix, they'd focus on mobile ordering, mobile applications and promotions. Without a doubt, that's a great place to start, but with today's expanding technology, you can take it even one step further.
While getting a favorite meal on an app is great, what about conversational ordering through Alexa or Facebook Messenger? Voice and chatbot ordering powered by AI can give consumers the ability to order using any combination of phrasing. The built-in intelligence can also predict and offer up suggestions based on previous order history or add-ons that consumers with similar tastes typically order. It knows a customer's delivery address and preferred payment method. And just like that, a favorite meal is on its way.
Personalized One-to-One Marketing
Leveraging transactional data across the enterprise, AI identifies patterns that can be used to drive personalized marketing and increase your marketing return on investment.
For instance, AI can identify the days of the week customers come to your restaurant and the food they usually order. Your marketing teams can then send personal invitations to upcoming events or promote guests' favorite menu items to try and lure them back sooner.
Expertly Engaging Employees
In addition to the customer experience, AI comes in handy for scheduling and staffing.
Based on what's happening in the community – like nearby events or changes in weather – AI can help pinpoint when and how adjustments in staffing are needed.
Perhaps you analyze traditional sales reports to assess which employees are performing better than others. Instead, what if you could engage a system that did all of that analysis for you, and you could even get the results via voice. Imagine knowing who up-sold the most last week or who had the lowest average check last month, simply by asking your AI-enabled device.
The Many Benefits of AI
From front to back of house, AI can save you money. Digital natives are already comfortable with a kiosk or chatbot, leaving your employees to focus on what really matters – customer experience.
Empowering guests to make their own choices through technology is an important step in the customer experience of the future. People want to order specifically what they want, when they want, as quickly as they can. AI can allow for customization and personalization across every guest experience – not just the regulars.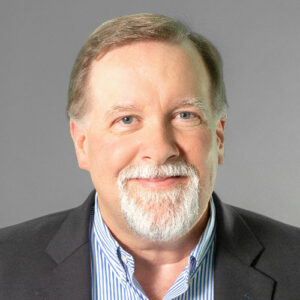 Don Zimmerman currently serves as vice president of hospitality product management for NCR.  In this capacity, he is responsible for the strategy and direction of our hospitality business solutions worldwide. Previously, Zimmerman served as the chief information officer of The Wendy's Company, headquartered in Dublin, Ohio and was responsible for all aspects of technology utilized by the brand.  Prior to the sale of Arby's, he served as chief information officer of the Wendy's/Arby's Group, Inc., which was comprised of both the Wendy's® and Arby's® brands. He joined Arby's as their chief information officer in 2005 with more than 20 years of technology experience. Zimmerman's experience with technology-driven business transformations, data warehousing, business intelligence, technical infrastructure and operations make him a seasoned, well-rounded technology leader.  Prior to Arby's, he provided IT leadership to Sears, Roebuck and Company, PepsiCo, and General Dynamics in numerous capacities, both domestic and international.
Are you an industry thought leader with a point of view on restaurant technology that you would like to share with our readers? If so, we invite you to review our editorial guidelines and submit your article for publishing consideration.