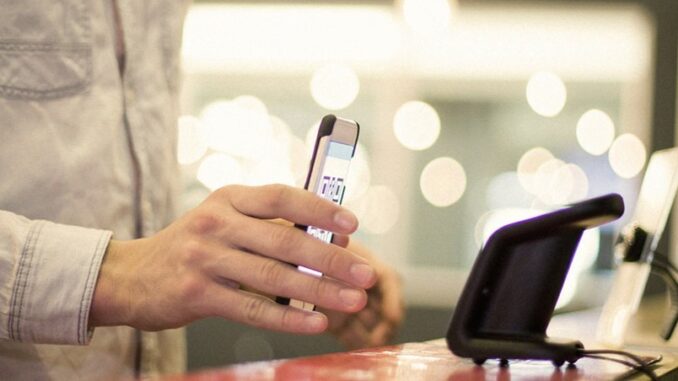 The holidays are around the corner and many consumers are opting to give gift cards as presents. On average, most consumers purchase at least two gift cards during the holiday season. The foodservice industry is a leader in the gift card game, with 34% of general gift cards being redeemed at restaurant locations. For the past decade, consumers have appreciated the convenience that gift cards and digital payment accounts offer. 
With stored-value cards and digital gift cards becoming more popular than ever, for those restaurant operators hoping to continue to drive revenue without tapping the power of branded currency: think again. Consumers are more likely to set foot in a restaurant for which they have a gift card, if only for the psychological impact of enjoying an "already-paid-for" meal. Given this, here are three reasons why restaurants should place such emphasis on stored-value cards.
Brand loyalty leads to brand intimacy
Stored-value cards drive restaurant foot traffic and cultivate brand awareness; over 40% of consumers try a business for the first time after receiving a gift card. The very nature of gift card sales translates into multiple visits—the buyer and the redeemer—which doubles the brand's associated reach of just a single gift card. Consistent with the benefit of doubled impressions, consumers who purchase a gift card instantly become a brand ambassador—one which the brand essentially "hired" for free.
In 2019, restaurants that can keep their brand top-of-mind by maintaining buzz and high visibility not only have the chance to grab a piece of the $863 billion restaurant industry pie; they also have a chance at fostering brand intimacy. A sense of "belonging" to a brand's larger story is at the heart of what we know as brand loyalty; gift cards specifically and branded currency in general make the consumer part of the brand in an identifiable way. 
Why should we care? Because "top intimate brands have double the number of consumers willing to pay 20 percent or more [than on competitors' offerings]," according to branding agency MBLM.
Take Starbucks by way of example. Starbucks' mobile app allows consumers to order their drink and earn stars, which can later be used for a free drink. The larger the drink, the more stars earned; the more stars earned, the faster consumers will unlock a free drink. Essentially, consumers are more likely to order a larger drink and pay more using the Starbucks mobile gift card—and to opt for Starbucks over the many other U.S. coffee brands. In 2017, Starbucks carried a balance of $1.34 billion on its gift cards and if the Seattle-based coffee company were a bank, its balances would put the brand among the top 10% by assets in the U.S.
Stored-value cards bolster revenue
The discounts and incentives that gift cards offer can support a restaurant business by compelling larger purchases. Research shows that over 70% of gift card recipients spend more than the face value of their card because of the psychological nature of gift cards; because the purchase has already been made, spending more than what's on the card still feels like saving. In fact, 75% of shoppers are guilty of this. In short, if part of the purchase is covered by the stored-value card, consumers are tempted to spend more than the allotted dollar amount.
For restaurant operators, this matters immensely. Consumers who historically would stay in the low-to-mid ticket range will consistently spend more with a gift card. Restaurants can expect even greater returns when they integrate their gift cards into their loyalty program. Just consider Olive Garden.
A consumer who has an Olive Garden gift card, for example, is likely to spend more on their meal, because not only do they have a gift card covering a portion of the bill, but in return, they're rewarded for spending more money through the loyalty program. For every dollar an Olive Garden consumer spends, a point is earned—the more points, the more discounts they receive in return. The nature of the branded currency rewards system benefits the consumer at the same time it compels greater and more frequent spending.
Gift cards are the last-minute gifts that keep on giving
Not only do restaurants love the reloadable feature that modern-day gift cards offer, but consumers love it, too. As everyone knows, the holidays are nothing if not hectic and sometimes people don't have time to run to the mall and buy a personalized gift. Enter E-gift cards. E-gift cards give consumers the opportunity to pick out a gift that they know will be well-received from the comfort of their couch, even if it's a last-minute purchase.
Today, the only thing more convenient than an e-card is a mobile app.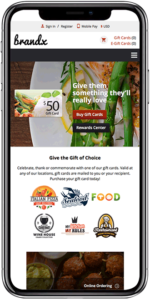 This year, 55% of consumers surveyed said that they would be interested in giving and receiving a digital stored-value card that could be added to a mobile app. This ties into the convenience that consumers love about gift cards. Millennials especially enjoy having the option to use their gift cards through their phone and being able to seamlessly make purchases in any environment or on any e-commerce platform. 
The best part about gift cards, though? No more cash. Consumers hate carrying around cash; 70% of consumers prefer to pay with a card. Consumers are therefore more likely to continue refilling their favorite restaurant gift card—which, for restaurant operators, means the realization of an industry ideal: repeat visitors.
This holiday season, restaurants ready to garner more loyal consumers and boost their revenue should tap their gift card offerings. The traditional gift card has transformed from a paper gift certificate into a plastic card and/or digital account that represents more than just money for restaurants—it represents the opportunity for real brand intimacy. 
In the 2019 restaurant space, there really couldn't be a greater gift.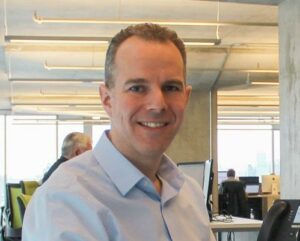 Graham Campbell, COO of Givex, a global cloud-based operations management solution designed to streamline business efficiencies and generate valuable and actionable customer data with offices in Canada, the United States, the United Kingdom, Australia, China, Brazil, Singapore and newly opened in Mexico City. Campbell is an innovative technology executive with over 13 years of experience in the payment, e-commerce and point of sale sectors. He started at Givex in March 2006 and since then has held positions including: VP of Projects & Implementations, VP and General Manager of Givex's point-of-sale (POS), Senior VP of Product Development and now holds the position of the company's Chief Operating Officer.
Are you an industry thought leader with a point of view on restaurant technology that you would like to share with our readers? If so, we invite you to review our editorial guidelines and submit your article for publishing consideration.