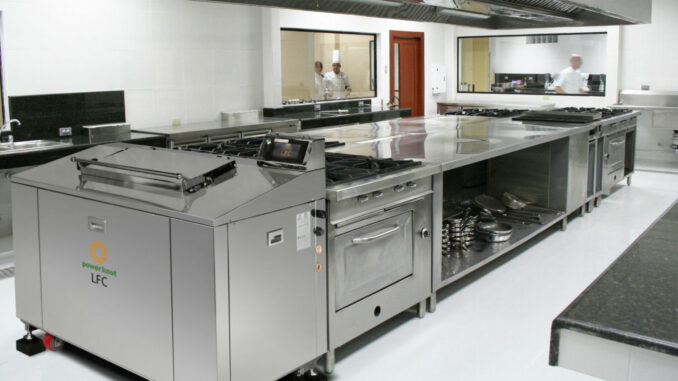 Power Knot, the market leader in biodigesters that eliminate waste food for commercial foodservice operators, has opened a new 25,000-square-foot facility that significantly expands the company's manufacturing. The new facility, located just down the road from the Tesla automobile manufacturing plant and with fast access to the major international shipping port of Oakland, positions Power Knot to meet rapidly growing demand for its award-winning LFC® biodigester from customers around the world.
"Demand for our LFC biodigester has surged dramatically over the past year, driven by large orders from cruise line operators Costa, Cunard, Disney, Holland America, P&O, and Seabourn, and as well as from large international businesses such as Dubai airport," said Iain Milnes, president of Power Knot. "Our new Fremont facility is three times the size of our former facility and will allow us easily to meet the growing global demand for our market-leading LFC biodigesters. In addition, we are ramping up production of new, larger models capable of recycling thousands of pounds of waste food per day. Fremont is a great city to work with, and we're looking forward to taking advantage of the numerous programs available to cleantech manufacturers."
Power Knot's new headquarters is in Fremont's Warm Springs Innovation District, where it joins some of the world's top manufacturing companies: Boston Scientific, Delta Products, Lam Research, Tesla Motors, ThermoFisher, Seagate, Western Digital and numerous startups in the cleantech, life sciences, and advanced manufacturing sectors.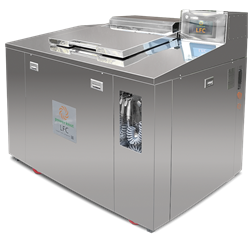 The new Power Knot manufacturing plant was officially opened by Fremont Mayor Lily Mei, along with representatives from the city's economic development group and Power Knot's North American sales team and global distributors.
"Fremont is home to a growing number of clean tech manufacturers, ranging from electric vehicles to lithium batteries," said Fremont Mayor Lily Mei. "We are very excited to add Power Knot to the list, a company that is helping to address the challenge of global food waste through its pioneering technology. We welcome the Power Knot team to Fremont and wish them great success here."
The Power Knot LFC biodigester was recently recognized for its contribution to managing waste food with a "Restaurateurs' Choice Award for Environmental Good." The award, determined by the editors of Restaurant Technology News, recognizes excellence and innovation in providing and utilizing next-generation technologies to achieve sustainability and eco-friendly practices in restaurant operations.
The Power Knot LFC biodigester is a practical alternative to the traditional disposal of waste food. It uses a series of processes in which micro¬organisms break down biodegradable material in the presence of oxygen. The LFC environment accelerates the digestion of most food products within 24 hours by using a proprietary mixture of microbes and enzymes. The output is grey water that is environmentally safe and suitable for discharge down the drain or to enrich landscapes. Almost all waste food from an industrial kitchen, including fruits, vegetables, meat, fish, cheese, bread, rice, and noodles can go into the LFC biodigester, and the machine can compost both raw and cooked foods. The process is totally green and sustainable because it uses no chemicals.