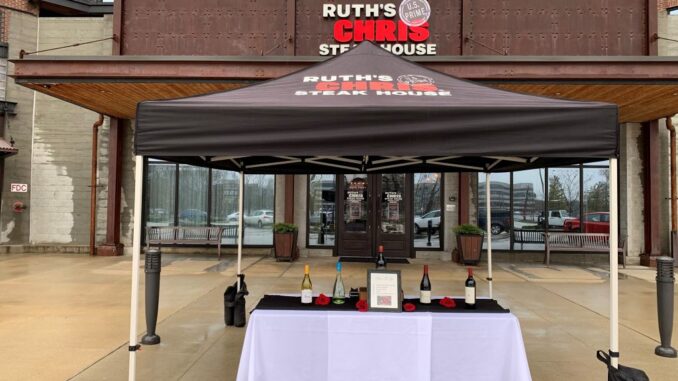 When the COVID-19 pandemic forced Prime Hospitality Group of Indianapolis to close its dining rooms, the leadership team needed to maintain a source of revenue to help keep its 750 employees safe, fed and part of the team.  
That's a key reason why they signed with Paytronix to offer order and delivery through the rapid response offering that launched last week. In just a few days, Prime was able to get delivery up and running at its flagship location in Northside Indianapolis and keep serving guests. They also plan to use the DoorDash connection for delivery, in addition to existing deals with UberEats and PostMates. This location does the highest volume in Prime Hospitality Group's portfolio. 
Overall, takeout and delivery has always been a secondary focus meant only to fill a demand by their guests' preference for convenience, as they concentrated almost exclusively on the on-premise experience. 
"I believe that online ordering and delivery is a necessity in our current circumstances," said Prime Hospitality Group President Kristy Rans. "We still think that our product is one that can be enjoyed at home even outside the traditional service and hospitality that we provide within the four walls of our restaurants." 
Right now, Prime's management teams are staffing their restaurants to keep the kitchens running and the employees fed. Prime is offering its employees take-out dinners for a family of four, free of charge every Monday through Friday, at each of the company's seven franchised Ruth's Chris locations in Indiana, Missouri, and Arkansas. 
In addition to operating the takeout and delivery side of things, Prime started a fund for its hourly team members and many guests are donating. They are also running a gift card promotion in which they provide a $10 discount for every $100 gift card purchased, with $20 of each gift card sale going to the fund for hourly employees. All tips collected by management through their current takeout and delivery services are also going to the fund as well. 
All of this is why it was so important to have delivery up and running quickly. Rans notes that they had been testing UberEats in several locations and had been speaking with PostMates, but they hadn't done a full rollout. However "we wanted to continue to serve our guests at this time and having an order and delivery system allows us to do that," Rans said. "Keeping operations going through this time will also position Prime to return to normal operations as quickly as possible when we are able."
Does your company have news it would like to share with our readers? If so, we invite you to review our editorial guidelines and submit your press release for publishing consideration.