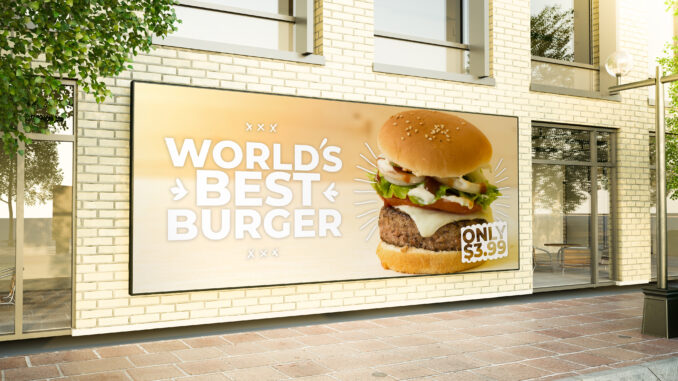 As the COVID-19 pandemic persists, there is conflicted messaging among businesses about what best practices look like when it comes to servicing. Local restaurants in particular are being forced to reconcile with the lack of in-person service, and are not always equipped to convey their servicing status at the ready — Are they open? Are there carry out or drive-thru options? Is outdoor seating available? A reduced menu? Without a clear platform to alert their customers, the glaring uncertainty can cost restaurants their line of income.
The fact of the matter is many restaurants aren't going to survive the pandemic, but owners who are able to creatively and directly reach their customers are the most likely to get ahead. This is especially true in a down economy where customers are looking to identify promotions or specials to make their meals more affordable. That's why out-of-home advertising is more critical for local businesses than ever before. Knowing how and where to communicate that restaurants are open for business can help them immensely as they take steps to fully reopen. Owners should consider these out-of-home advertising tactics for optimal campaign success.
Administer Clear, Concise Messaging
Copy should be short, simple, and easy to remember; now is not the time for multiple calls to action. If a business is offering a buy-one-get-one deal or a certain percentage off particular meals, they should make that the focal point of the copy. Consumers have a short window within which they'll view something, so provide them with the essentials. What's most important when it comes to messaging is that customers know exactly why they want to engage with a business' services.
Consistent Branding is Key
Good brands have a logo; great brands have a unique sense of self. Not only should the branding for startups ads convey who they are as an organization, but they should be consistent with the color scheme, typography and voice of the overall brand. McDonalds, for example, is associated with the colors yellow and red — why would they advertise with greens and blues if customers can easily recognize them with their classic color scheme? Though not every brand is as recognizable as McDonalds. Taking the time to build a unique voice and message, along with recognizable imagery, can go a long way. Brands should engage with what's already familiar to their customers.
Create Eye-Catching Content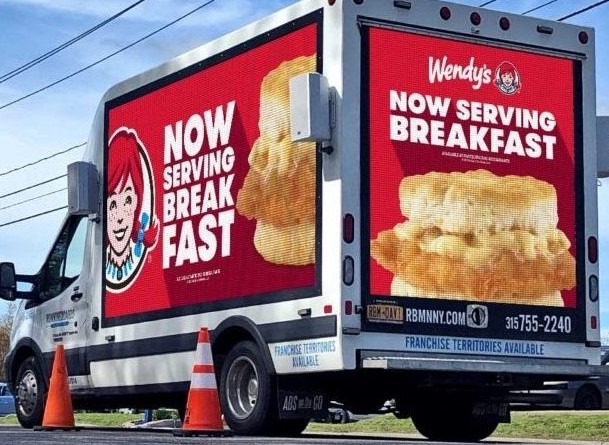 Though not everyone in a restaurant's target market will actually see their  ad, those  that do should be given a reason to remember it. It should be dynamic, potentially even animated, in order to stick out among the fray. From bold fonts to colorful backgrounds, there are a number of ways to make an ad pop. Including an image that is recognizable to customers can help to draw an audience's eye and get them thinking about what's on the menu. One look at a tasty burger or ice cream treat will leave future customers wanting more.
Engage with Digital Advertising
Restaurants have already had to pivot to digital, whether it be with their menu, online ordering, or creative advertising methods; mobile and digital capabilities are just another piece of that puzzle. The good news is that consumers are already used to absorbing information digitally — 97% of people who see a local digital ad register and internalize the message they saw.  An additional benefit of digital ads is that they evade the risk of water stains from storms or defaming with graffiti.
Audiences Need A Call To Action
As simple as it seems, plenty of restaurants fall prey to bad advertising and share their message without a specific call to action. If businesses want their audience to reach their business via phone, thesy should include their phone number. If they want to push their customers online, a URL should be shared that takes them where they need to go. Ads should make it as easy as possible for customers to find what they're looking for; including contact information is the simplest way to achieve this.
Whether purchasing a billboard or engaging with digital mediums, ads should be clear, concise, and memorable. Customers shouldn't have to work very hard to buy from an establishment. The easier businesses make it for them, the more lucrative an ad investment will be.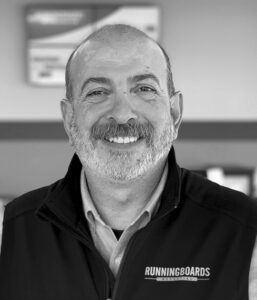 Calvin McNeely is CEO and Co-founder of Runningboards Marketing. A true entrepreneur, he has owned over 30 businesses, start-ups, and acquisitions, with many successes, his most notable being Hi-Lite Airfield Services, formed in 1989.  The Hi-Lite Group of companies now has offices around the world to service Airport Runways and Airfields. He co-founded Runningboards Marketing, which provides digital mobile billboard truck solutions, to help business owners generate brand awareness in their communities.
Are you an industry thought leader with a point of view on restaurant technology that you would like to share with our readers? If so, we invite you to review our editorial guidelines and submit your article for publishing consideration.