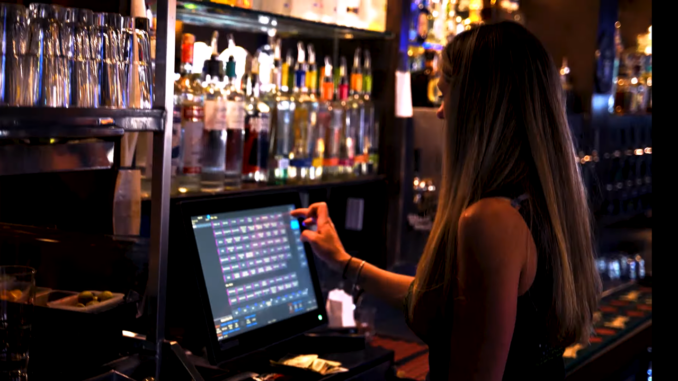 Restaurant payment processing company SpotOn has raised $60 million in Series C funding led by DST Global, with participation from existing investors including Dragoneer Investment Group and Franklin Templeton. The new funding comes on the heels of a Series B funding round of $50 million in March from former Twitter executives CEO Dick Costolo, COO Adam Bain and head of corporate development David Rivinus. (As other industry observers noted at the time, current Twitter CEO Jack Dorsey also runs the show at Square, a competing payments technology company.)
Only two years ago, the San Francisco-based startup raised an initial investment of $20 million, meaning that the 3-year-old company has now raised $190 million. In 2018, SpotOn acquired EmaginePOS to deliver a best-in-class point-of-sale system to restaurants and bars nationwide. This was followed by the acquisition of Lifeyo in 2019 to give businesses access to affordable custom websites.
The new funding round, even in the midst of a global pandemic that continues to upend the industry, reflects the company's rapid growth over the last six months. The funding could not have come at a better time, according to a company statement, given the number of restaurants and bars that continue to rely on delivery and takeout orders to keep their businesses afloat.
In recent months, SpotOn has made a big push to arm restaurants with technologies that enable online ordering, dine-in contactless ordering and payment, and, most recently, reservation management to help restaurant customers survive, if not thrive, in the current environment.
The latter capabilities came about as a result of the company's acquisition earlier this year of Seatninja, a reservation management company whose technology stack helps restaurants connect with their customers and grow their revenue. Seatninja, now known as SpotOn Reserve has hundreds of restaurant customers, including chains like Maggianos and Outback Steakhouse, as well as top regional brands like Dewey's Pizza and Mikuni Sushi as well as many individual restaurants nationwide.
The company also provides technology that helps restaurant owners and operators with website development and also to improve their marketing and customer loyalty capabilities, including the ability to issue e-gift cards via the restaurant website and free consumer mobile app.
SpotOn was founded by in 2017 by Doron Friedman and twin brothers Matt and Zach Hyman, whose previous success was Central Payment, a San Rafael-based company that was acquired by payments processor giant Total System Services, also known as TSYS. After reportedly increasing revenue by more than 150 percent in 2019, the company kicked off the new year by adding 5,000 clients and expanding offices to Mexico City and Krakow, Poland.
According to the company, which at last count had more than 850 employees, the new funding will be invested in product development and sales software. To help ease the plight of struggling restaurant owners, SpotOn has waived its POS software fees for all restaurant customers to the end of the year.