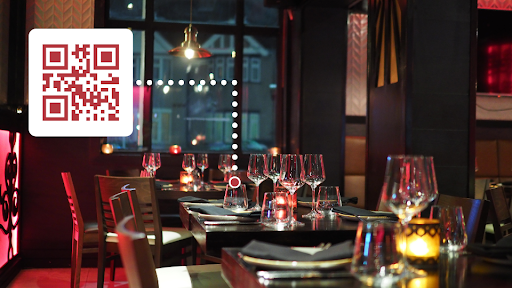 The COVID-19 pandemic has made it clear that hygiene and safety especially in the restaurant industry are of paramount importance.

While resuming their services, restaurants have to ensure customer and staff safety. The adoption of technology, in this case, can help restaurant owners redesign their processes, making it easier, safer, and more efficient. 
And restaurants need to look no further than QR Codes. QR code powered solutions are making restaurants a safer place to dine in, grab take away from, and help redesign the dining experience. 
While QR Codes became mainstream in restaurants with QR menus and payments, there's more to the humble technology than meets the eye.
Here are 6 ways QR codes can be used beyond menus to provide a contactless and personalized experience.
#1. Schedule offers 
Restaurants and bars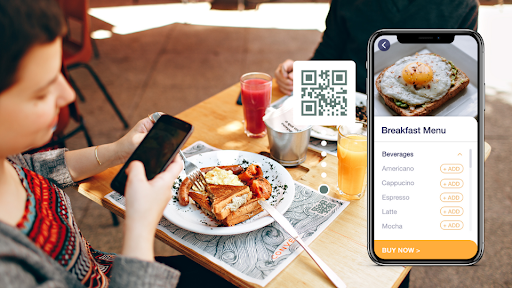 usually have a special happy hour menu and price. Or, they may switch offers for an important holiday. Imagine having to switch out QR Codes or manually changing the prices over and over again.

Robust QR Code solutions allow you to automate your campaigns so that you can focus on what's important and the menus and offers switch seamlessly. 
#2 Contactless pickup and delivery
Using QR Codes for contactless pickup is a no-brainer. Restaurants can help assure customers of their hygiene standards by displaying staff temperature, videos on how the kitchen is sanitized, or a last cleaned check.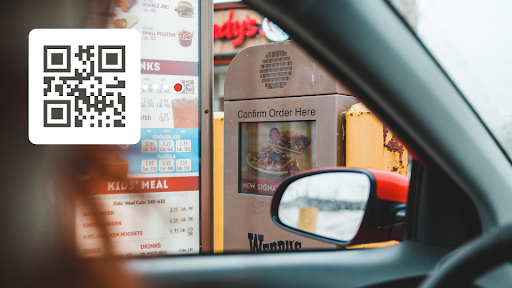 Custom QR Codes can also be used to give customers an update on when their order will be ready, collect feedback while they wait, or understand their behavior.

With the rise of food delivery as a safer option, contactless delivery can also leverage QR Codes.
Give patrons points for ordering in or exclusive offers that they can redeem either on their next delivery or when they choose to dine in.

#3 Contactless events
The go-to place for birthday parties, karaoke, stand up and other events, restaurants, and bars are now faced with a major problem. How do they market and communicate the details of these events?

Simple. A QR Code placed on the entryway or doors or even the restaurant website can offer details and safety guidelines on the go.

Want to collect health data from event-goers? Use QR Code powered visitor forms that do the job for you. Establishments can also limit entry if they want to avoid risks. 
QR codes can also be used to facilitate digital check-in. 
#4 Contactless feedback
A survey or form is a great way to understand customer issues, dining experience, and identify the top concerns.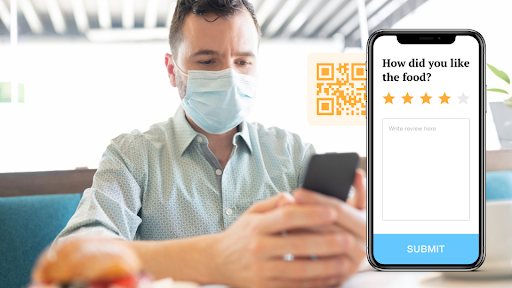 Creating a dining experience that has customers coming back for more, requires understanding customer behavior. And since QR Codes don't require a pen or paper or staying at the restaurant to complete the feedback form, patrons are more inclined to share their experience. 
Restaurants and bars can place QR codes on tables, or menus, or flyers in the restaurant, where it redirects to a form or survey on scanning can help gather feedback. 
#5 Age gated content
Since menus can be accessed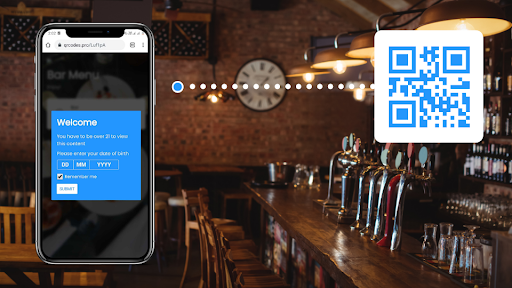 with a simple scan of the QR Code, how can restaurants ensure age-inappropriate ink menus are not being accessed by underage children?

Use age-gated QR Codes. This asks users to enter their date of birth to confirm their age and only then displays the menu. This is a nifty way to comply with local guidelines while limiting access to inappropriate menu items.
#6 Deliver coupons and rewards
Having custom QR codes on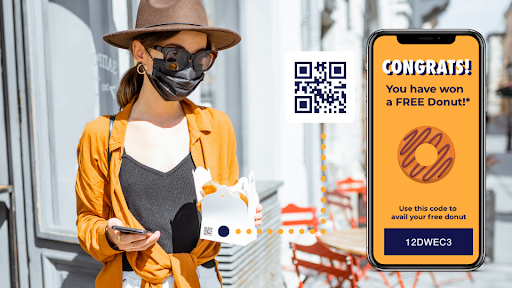 flyers or packaging with a proper CTA, that leads to a coupon or a reward post scanning, leads to increased customer engagement. 
A discount offered on a takeaway or an in house dining experience is a great way to increase customer loyalty and inflow. 
What's next for restaurant technology?
As we approach the future of restaurants and customer interaction, safety measures are definitely a priority. Some technologies may or may not persist, but a redesign of the customer experience is here to stay.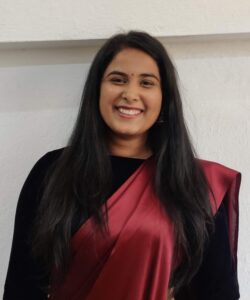 Navya Muralidhar is a Content Marketer at Beaconstac, a leading provider of proximity marketing solutions that include Bluetooth beacons, NFC tags and QR Codes, with equal interest in the field of digital marketing and sciences. An avid reader, nothing speaks of comfort more than some coffee and books.
Are you an industry thought leader with a point of view on restaurant technology that you would like to share with our readers? If so, we invite you to review our editorial guidelines and submit your article for publishing consideration.