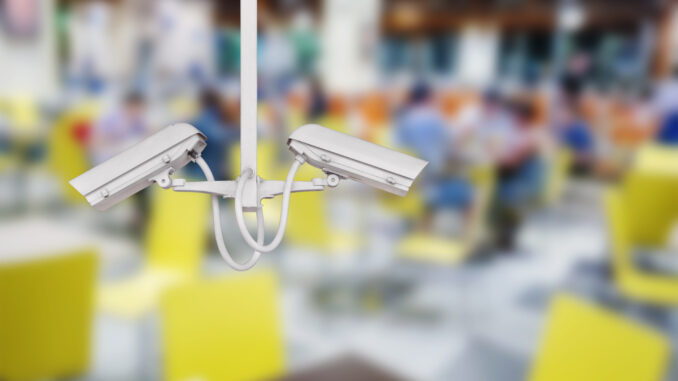 For years there has been talk of "making restaurants smarter" by rolling out large scale IoT implementations. However, for the most part, that is all it's been ― talk. Now more than ever, we need to make this a reality. COVID has drastically and permanently changed the restaurant industry, putting incredible stress on how these businesses need to operate.
Before minor inefficiencies, lack of solid operations, laxed safety protocols, and disparate technology systems had minimal impact on the bottom line, but now all of these can instantly put a restaurant out of business. Restaurants need to become "smart" in order to solve these problems.
What is IoT Exactly?
Let's get on the same page about IoT and a "Smart Restaurant." IoT, or Internet of Things, is simply a term for devices that can extract, analyze and communicate data out to other devices or humans. All three of those aspects are important because they ask what data to extract, what analysis should be done, and how and to whom data should be communicated. These need to be answered in order to make the restaurant smart.
So why has IoT just been talk thus far? For the most part, people and companies don't know where or how to start. This has led to paralysis analysis or just flat-out failed attempts. These failures have come down to trying to go too big too soon and not truly understanding what IoT is and what problems it should solve.
Executing an IoT Strategy
When trying to execute IoT in a restaurant or foodservice establishment, start small. Go after the low-hanging fruit that yields the most value. Focus on one to three things you are trying to solve. Do you want to ensure safety protocols? Do you want better customer service? Do you want to improve and enforce better operational training for your staff? Once you think of solid bite-size problems to solve, then think about what data you would need to solve these problems.
Most often people immediately think of sensors and other various hardware devices to try and extract data from the real world landscape. For instance, there is one powerful device that most restaurants already have deployed ― cameras. One video feed can be splintered off into many various analysis models to solve a multitude of problems. One device, many solutions.
Use cameras to view all areas of your restaurant; you can most likely even use existing security cameras. Channel the video feed back to an IoT platform. Remember that there are more than 600 IoT solutions, and the landscape at times can be hard to navigate. However, companies like Amazon, IBM, Microsoft and Samsung all have convenient general-use IoT platforms available. These are where the data will be sent real time and analyzed. You can then setup business logic around the output of the analysis ― reports, alerts, text messages, etc.
Front-of-the-House Solutions
Below are some case examples of how IoT can assist with situations in the front of the house:
Enforcing Timely Service
You can create wait-time thresholds for your staff and customers. For example, you can set up thresholds for when customers sit down at their tables, wait staff greets them, orders are taken, food is delivered, routine check-ups occur, etc. Whenever it's time for one of these tasks, you can alert the wait staff via a text on their phones or through another device like a buzzer.
Improving Customer Experience
We mentioned cameras earlier as a useful tool; that same video feed can be run through sentiment recognition models that can alert wait staff when customers seem agitated, disgusted, happy, etc. This can be used by wait staff to better address various dining scenarios. If the server is notified that a customer seems agitated at a table, they can go over and immediately find out what the issue is instead of being reactive and only finding out much later that the customer's food was cold.
Using video also comes in handy for marketing and upsell purposes. It can be analyzed to recognize reoccurring customers and to track and save what items they tend to order. This makes it quicker for ordering and upselling other items you think they'd like based on previous items they've ordered.
Following Social-Distancing Protocols
Social-distancing and face mask protocols also can be implemented with video feeds. A buzzer device can alert wait staff and customers when they're breaching 6 feet of distance with other individuals not part of their group. This also can be used whenever someone forgets to wear a mask. There a few existing AI models already available that you can use for this.
Back-of-the-House Solutions
For your staff in the kitchen and back of the house, below are a couple of easy ways IoT can make operations as smooth as possible.
Enforcing Procedures & Safety Protocols
Your kitchen operations and safety guidelines can be enforced better with video recognition models. For example, efficient operations can be plotted out and overlaid with the live video feed to ensure staff are moving about the back kitchen appropriately and alerted when they are not.
Cleaning cycles for equipment or certain areas of the kitchen can be scheduled and recognized when or when not done. Are wait staff properly washing their hands or cleaning the cooking and prep areas? It can be monitored consistently and alerts can be sent when things aren't done correctly. This method could come in handy for QSRs since they experience high turnover and consistently train new hires.
Setting Smart Temperature Controls
Smart thermostats can be used for refrigerators, freezers, fryers, ovens and other equipment. When temperatures go out of preset thresholds, alerts can be sent to the appropriate individuals. This can be critical to a business as some large kitchens hold thousands of dollars' worth of food products in their refrigeration units. Setting alerts when temperatures fall out of their preset ranges not only can help save inventory dollars, but they also can be used to save down time expenses. If temperatures are consistently going out of the preset ranges, this could be a sign that a part is faulty or the unit is going to break soon, allowing you to be proactive instead of reactive to potential equipment failures.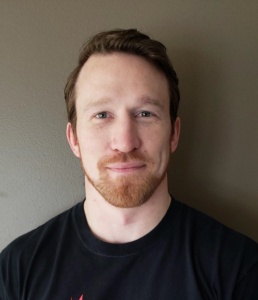 Joe McQuaid is the Senior Director of Ecommerce for Parts Town, leading a team that develops, implements and evaluates various ecommerce projects and strategies. Parts Town is the market-leading distributor of genuine OEM foodservice equipment parts.
Are you an industry thought leader with a point of view on restaurant technology that you would like to share with our readers? If so, we invite you to review our editorial guidelines and submit your article for publishing consideration.