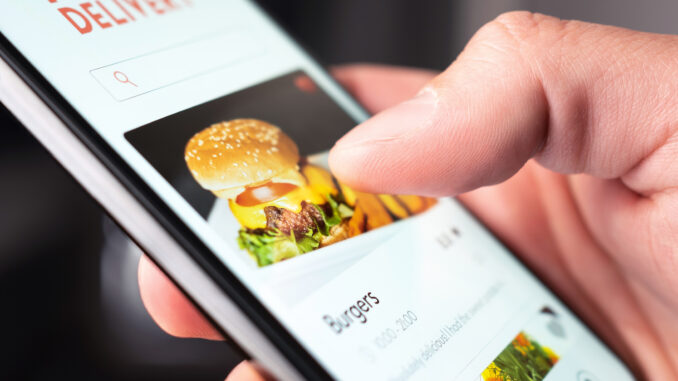 No single issue has impacted the QSR industry as quickly and as universally as the pandemic. Fortunately, even in the midst of all this disruption, there are some clear business opportunities for savvy QSRs to act upon. Now that we're into 2021, let's see what's on the table for this year.
Your own outlook will depend on how effectively you've already been able to pivot your business model and expand your core food service business beyond the physical walls of your restaurants.
Here's what some in the industry are focusing on this year:
Extending the guest experience across the entire physical and digital footprint
Improving ordering and fulfillment accuracy
Modernizing technology to become a hyper-adaptive business
Extending the Guest Experience across the Entire Physical and Digital Footprint
The number one question for QSRs is whether you can provide high-quality food service beyond your physical premises without degrading the guest experience. Especially in the era of social distancing and contactless service, it's critical to maintain a good guest experience.
Doing so requires investments in new technology along with employee training. For instance, your employees and guests must feel safe in your physical environment. But they must also feel safe and protected in terms of secure ordering and payment transactions.
The massive shift to online and mobile ordering happened almost overnight. For the first time, diners are ordering more through digital means than in person. That change requires a frictionless digital and physical experience—and it means building relationships rather than simply conducting transactions.
To deliver a better guest experience, some chains have adjusted traffic flow based on the changes in ordering methodology. For example, they're dedicating drive-through lanes exclusively for digital orders to improve operational efficiency and reduce wait times.
During the pandemic, restaurants with drive-throughs have been more successful than their dine-in-only peers. Expect to see more chains that haven't traditionally relied on the drive-through model to modify their strategic business plans to accommodate the demand for more drive-through options.
Mobile technology is also critical to elevating the guest experience. The need for reliable mobile technology touches everything. Restaurant staff are taking and fulfilling orders on tablets outside your store. Guests are demanding better Wi-Fi access out into your parking lot. If your network isn't highly reliable and flexible, the guest experience will suffer.
You can start by improving your Wi-Fi networks. Outdoor Wi-Fi reliability is extremely critical right now—for staff, payment processing, and customers waiting in line. But you must ensure security beyond the walls of your restaurant. And your POS system must work just as effectively (and securely) over your Wi-Fi network to protect cardholder data and support PCI compliance.
Improving Ordering and Fulfillment Accuracy
With the entire guest engagement process changing so much, it's critical to improve ordering and fulfillment accuracy. Technology plays a vital role in fulfilling demand—from online ordering to contactless delivery outside your restaurant.
With the growing popularity of mobile ordering, carryout, and curbside pickup, one of the biggest concerns across the industry has been reliability (in terms of the ordering applications and technologies). Order accuracy has become especially important, because patrons don't want to physically interact with a staff member if their order isn't right.
That means you don't get an immediate opportunity to fix the problem and ensure satisfaction right on the spot. Accuracy also means accounting for food and beverage regulations, especially in regard to takeout, delivery, and curbside options.
One change during the pandemic has been the digitization of menus with QR codes. Even though that trend began prior to the pandemic, it has become a practical way to overcome some of the social distancing obstacles restaurants now face. Enhancing your online presence—and partnering with companies that specialize in restaurant technology—can go a long way in improving reliability and keeping diners happy.
Because the entire ordering, payment, and fulfillment model has fundamentally changed, ecommerce is the only scalable way to keep up with the influx of the ordering options consumers now expect. Unfortunately, QSRs that still face large technology hurdles will have a difficult time catching up unless they can quickly modernize their technology.
Modernizing Technology to Become a Hyper-Adaptive Business
The pandemic has flipped the QSR business model upside down and there are many questions we're still trying to answer. That only reinforces the notion that the faster you can adapt to new market dynamics or disruptions, the higher your chances of success.
To start, you need a technology infrastructure that's flexible and resilient enough to allow for the unexpected. QSRs were—and still are—squarely on the front lines of these market disruptions and shifting business dynamics. That's why being hyper-adaptive and guest-responsive should be your dual key goals right now. Investing in modern technology can help you on both fronts.
Ordering and payment systems remain high on the list of investment priorities. Consumers are used to having a variety of purchasing options across all types of industries, and they now expect similar choices with their dining experiences. Delivering a seamless ordering, payment, and fulfillment experience should be a top priority for you.
Another area for high-potential ROI is improving the guest experience in terms of in-person transactions. Artificial intelligence can speed up the ordering process while improving accuracy. For instance, AI can suggest menu items to waiting customers, streamlining the overall transaction and creating more upsell opportunities.
Another smart technology investment area is making sure your restaurant has the ability to automatically fail over to a wireless backup network in case your primary broadband connection goes down. Activating integrated network failover is like buying insurance to make sure payment transactions can continue without a hitch.
While 2020 felt like a rollercoaster, I'm hoping 2021 will bring a return to increased stability and a chance for all of us to catch our collective breath. But even if we won't necessarily experience the initial shock of a global pandemic again, we'll still be dealing with its impact for years to come.
The wise move for 2021 is to do whatever you can to prepare for the unexpected, because QSRs will definitely experience market disruption in one form or another. That's why it's critical to modernize your business strategy, mindset, and investments. One thing is clear: only a hyper-adaptive business model will give you the agility to adjust to whatever comes next.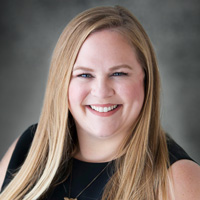 Bethany Allee serves as Executive Vice President of Marketing at PDI Cybera. She is an accomplished business leader of global and regional marketing organizations. As a leader at Broadcom and Brocade, Allee implemented a partner marketing strategy that drove a $100M business to $2.3B+ over the course of seven years. Her go-to-market efforts include a product line with 78% market share in Storage Area Networking. Ms. Allee has a deep commitment and passion for developing female leaders and for the arts. Most recently, she joined Dress for Success Austin at the Board Treasurer. She currently serves on the Board of Directors for WISE4 Women, a networking organization that provides free consulting services for women-owned businesses and female executives. Ms. Allee holds a bachelor's degree in interdisciplinary studies and she resides in Austin, TX.
Are you an industry thought leader with a point of view on restaurant technology that you would like to share with our readers? If so, we invite you to review our editorial guidelines and submit your article for publishing consideration.