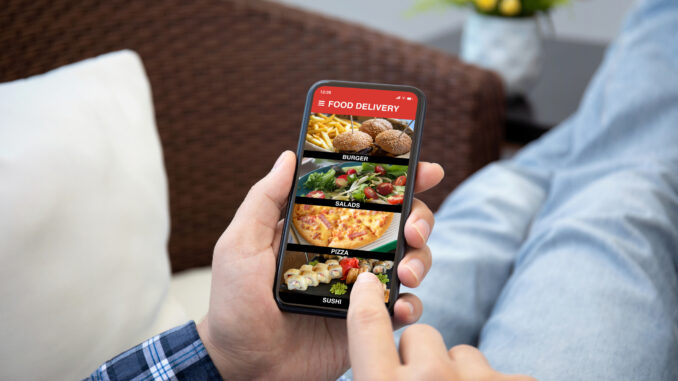 It's been a complex couple of years for restaurant owners, and many have been changing their concepts to offer delivery. If you are considering adding in-house delivery to your restaurant, here are a few considerations to keep in mind. 
How well does your food travel?
The first thing you need to think about is whether or not your restaurant's menu can travel. If your food must be served hot, or fresh from the kitchen to meet your standards, then you will need to make adjustments. 
The easiest way to know which menu items travel well is to test them. Cook a dish, package it up, and set it aside for five minutes, ten minutes, half an hour, or even an hour. If it arrived at your door in that condition, would you be happy to eat it?
You may have some menu items that you choose not to offer for delivery. There's nothing wrong with that. Note them down, and when you set up your online ordering menu, leave them off. 
How do you get the food out the door?
Next, you need to consider how you are going to get food from your restaurant to the customer. There are a few options, such as opting for third-party delivery, working with food couriers, or delivering with your own staff. If you choose to use your own staff, you will need to find a delivery dispatch system that integrates with your POS and online ordering site. 
This software will help you map the orders, assign them to the correct driver, and monitor delivery times. A good system will also allow you to set up delivery zones and charge for them appropriately. 
How will customers place their delivery orders?
Customers have become used to the convenience of online ordering and third-party apps. That means however you intend for your customers to order, it needs to be simple. 
Search for a provider that can integrate your online ordering site with your existing software, and understands your market and brand. Your online ordering site will need to be mobile-friendly, and designed for a user-friendly experience. The best practice is to include photos of your food in the menu, and good descriptions that list ingredients. Make the descriptions match your brand, and explain what makes your creations unique.
Who does the deliveries?
Once you can accept orders, and dispatch them, you will need employees to deliver them. If this is your first time owning or operating a restaurant with delivery, look to hire someone with experience who can help you build your program. Most restaurants employ at least 4 delivery drivers. 
When hiring new delivery drivers, but the most important considerations are insurance, and whether or not the drivers will need to provide their own vehicle. For reference, a recent survey showed that 85% of pizzerias require their delivery drivers to supply their own vehicle. 
How do you keep improving?
Finally, every time you do something new in your restaurant, you should set goals and a way to monitor your team's performance. Why are you adding delivery? What do you need to happen for this project to be a success? These are the things you should be considering when you set measurable goals. 
You should also monitor your delivery performance, such as delivery times, the number of complaints, and the number of mistakes. By monitoring these things, you can improve your performance and make your delivery program more efficient.
Adding delivery to your restaurant is a big endeavor, but with solid planning, it can be very profitable.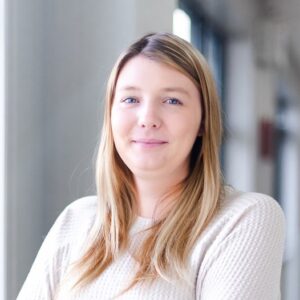 Elizabeth Kelly is the marketing specialist for SpeedLine Solutions, a technology partner to thousands of restaurants and franchise companies. Founded in 1990, SpeedLine has a long, successful track record in pizza and delivery point of sale. When she's not performing her duties as the managing editor for On Point: The Restaurant Technology Blog, she's galivanting through the woods with her dog.
Are you an industry thought leader with a point of view on restaurant technology that you would like to share with our readers? If so, we invite you to review our editorial guidelines and submit your article for publishing consideration.