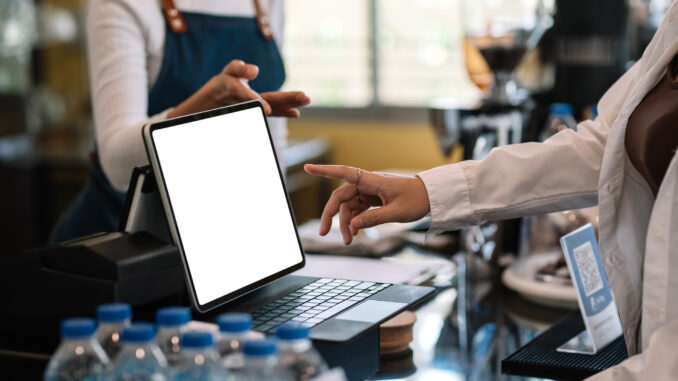 There's no doubt that innovative restaurant technology has played a critical role in helping restaurants survive a tumultuous time over the past year and a half.
The pandemic has forced restaurants to pivot and adapt, with contactless ordering and payment options becoming crucial. Many restaurants have adopted new technology, with 40% of operators adding tech solutions to their business. With more restaurants than ever before embracing technology, the risk has now become adopting too many tech solutions and creating tech clutter that hinders, rather than helps, operations.
This clutter means that adopting a "less is more" mentality towards technology and exploring how to optimize tech solutions with fewer partners is key for restaurants. This approach alleviates the pressure on staff by reducing the learning curve required for new technologies and improves the guest experience.
Less is More for Operators
So what can restaurants take away?
What it boils down to is what we refer to as the subtle art of subtraction. In other words, the key to optimizing operations is to get laser-focused on how many individual software suppliers a restaurant needs to be working with.
In the past, having multiple vendors that service different parts of the business worked well. As restaurants have had to pivot quickly to online sales, pick-up and delivery, and contactless ordering, the need for technology partners that can pivot quickly and offer more streamlined options has skyrocketed.
For restaurants to not only stay afloat, but to set themselves up for long-term success, choosing partners that offer fully integrated solutions is a necessity. What this means for restaurants is taking a hard look at all their vendors and cutting out any that add redundancies or overlap service offerings with others. Restaurants that have found success during the pandemic have done so by working with fewer technology partners that offer solutions to a larger pool of challenges than ever before.
While this audit requires some upfront work, the long-term value outweighs the short-term pain. The tech solutions that are needed right now—including contactless order-and-pay and online integrations—are trends that are expected to last into a post-pandemic world.
Minimize Server Stress 
The past year and a half have put a major strain on the restaurant industry, and no one has felt the increased pressure more than servers. Between job uncertainty, the constant need to pivot quickly, and the demands of being the frontline worker in restaurants, servers have undoubtedly endured more stress through this pandemic than ever before. As restaurants map out the tech tools they need, prioritizing the needs of servers and reducing server stress will be non-negotiable.
With the ongoing labor shortage causing tension for restaurants and servers alike, it's clear that the right technology can help ease some of the major pressure points servers currently face.
While the early days of the pandemic saw restaurants removing paper menus in exchange for a QR-code enabled PDF menu, the landscape has since matured. The combination of guest expectations and the need to better support frontline staff has resulted in restaurants evolving from PDF menus to more intuitive and dynamic digital menus. These new digital menus alleviate server stress by putting the power in the hands of the guest. Smart tech can also help subtract or eliminate order errors that often accompany busy dining times and reduced staff capacity. This has been a huge win-win for restaurants that have seen an increase in customer satisfaction—and as a result, an increase in tips for floor staff.
Restaurants that implement contactless technology have also been able to reduce table turnover time by more than 30 minutes. This allows restaurants to get more patrons in and out of the door quickly while enhancing the overall dining experience resulting in more loyal customers and, ultimately, bigger tips.
By removing laborious touchpoints like menu delivery, order-taking, and payment logistics, servers now have the time and space they need to provide exceptional customer service. They are less bogged down by the need to focus on logistics and have more time to focus on better understanding the customer and building that relationship. In turn, they can earn more through higher sales and tips, keeping servers more engaged and happy. This shift in the role of the server will continue to elevate the dining experience well beyond the pandemic.
Give Control back to Guests
Restaurants are currently facing a challenge they've never faced before. The combination of the ongoing labor shortage and the pent-up demand for a pre-pandemic restaurant experience means that restaurants are expected to deliver a high-quality dining experience without necessarily having the resources to do so.
By subtracting common pain points for guests such as waiting for a menu or waiting to order, restaurants can not only give capacity back to the server, but they can also add elements of control and convenience to the guest experience. With digital menus, guests can place orders themselves without having to wait for a server. By removing inconvenient waiting periods, restaurants are actually giving time back to guests.
Technology can also be used to subtract the wait for payment, which can often be a time-consuming and occasionally frustrating process for diners who just want to pay for their check and leave. Technology that supports custom tips, check-splitting, and multiple payment options eliminates the hassle of handing over cash or a card and creates a seamless payment experience so that guests leave feeling happy.
Guests are craving more control, more connection, and more choice. If we peel back the unnecessary, restaurant technology can be an incredibly beneficial tool that enables leaner, simpler, and improved restaurant operations and experiences.
Hospitality technology should complement, not overwhelm, the dining experience.
In a world of increasing complexity, technology is often positioned as a solution that will change our lives for the better. It's supposed to help us, guide us, manage our productivity, and get us from A to B. It does all of those things, but it has become a burden too. And no one knows that better than restaurant operators. They're constantly inundated with technology that services specific needs instead of catering the entire restaurant life cycle.
While some tech solutions seem like a great quick fix, the key to success will continue to be simplicity. I encourage all restaurant owners to ask themselves what operational inefficiencies they can subtract from the equation.
There are so many parts of the dining experience that add true value to the guest, like quality time with family and friends, great food, and genuine interactions. This is what we should be focusing on.
With great power (or great technology) comes great responsibility. Restaurants should make sure they're using technology for the things that are worthy of  guests' focus and time and subtract the parts of the dining experience that make guests wait or miss out.
And at the end of the day — why add when you can subtract?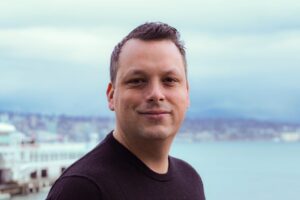 Laurent May is the CEO of Ready, a fully integrated mobile self-ordering, payment and loyalty technology solution that's defining the next generation of hospitality venues. He has over 20 years of product management expertise in the electronic payments space leading high performance teams.