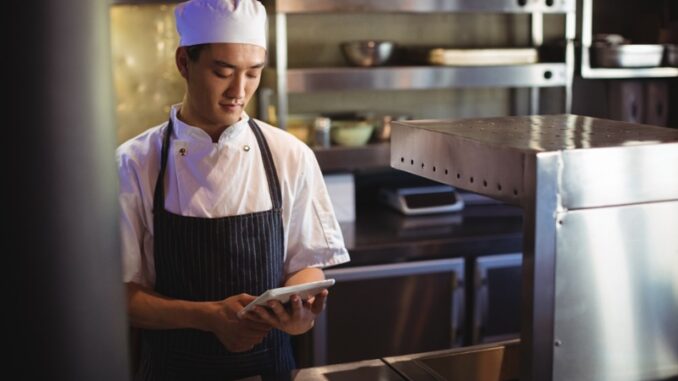 CMX, a leading provider of cloud-based Enterprise Quality Management Software (EQMS), and Mojix, a global leader in item-level intelligence solutions, today announced a strategic partnership for advancing comprehensive end-to-end traceability and food safety, with Mojix launching the first open data access, item-level food traceability platform, and CMX being the first solution provider to integrate with the new platform.
As part of the agreement, CMX will integrate the Mojix ytemTM platform — selected by the U.S. Food & Drug Administration (FDA) as a winner in a recent traceability challenge — with the CMX1 platform, used by leading brands worldwide. The integration gives CMX customers access to lightning-fast item-level traceability and visibility into inventory and item lifecycle across supply chain partners and retail locations. This further speeds and automates the resolution of product incidents, withdrawals and recalls managed on the CMX1 platform.
Mojix's SaaS-based solution enables the tracing of Key Data Elements (KDEs) and Critical Tracking Events (CTEs) along the supply chain, allowing item-level and lot code traceability when outbreaks of food-borne illness or recalls arise. This level of traceability meets the proposed rule 204 of the FDA's Food Safety Modernization Act (FSMA) and facilitates fail-proof quality control via the systematic review of origin, destination and freshness at each stage of the supply chain.
"We're excited to be making our proposal to the FDA a reality with this partnership. Together with CMX, we'll usher in a new era of operational efficiency, speed and accuracy when it comes to inventory, incident and recall management," said Dan Doles, CEO for Mojix. "The partnership and integration with CMX, the leading expert in digitizing and automating supplier management, food quality and safety processes, is a gamechanger for food service, hospitality and retail businesses and is, ultimately, focused on benefitting the end consumer."
According to Mitch Porche, CMX CEO, Ytem's specific capabilities for quick-serve restaurant (QSR) and grocery store applications align well with CMX and its customer base.
"We're extremely pleased to join the Mojix program as the first partner, and to bring their FDA award-winning solution and its enhanced capabilities to our customers," said Porche. "Their architecture, technical approach, and focus on open access to item-level inventory management and traceability allows for more flexibility and easier adoption than other competitors with closed ecosystems. As a seamlessly integrated extension of the CMX1 platform, the joint solution offers an exceptional approach to managing product quality and food safety, providing brands the opportunity to improve responsiveness, ensure customer safety, and mitigate risk when resolving product-related incidents and executing product recalls."
CMX customers using the integrated solution will also benefit from less food waste and less impact on food costs when executing a recall. Item-level tracking and end-to-end traceability give them precision information on lot code, date and time stamps for production runs and more, eliminating the need to dispose of or destroy more product than necessary.
Mojix Selected as One of 12 FDA Food Safety Winners Worldwide
Earlier this month, Mojix was selected by the U.S. Food & Drug Administration (FDA) as one of 12 worldwide winners in the New Era of Smarter Food Safety Low- or No-Cost Tech-enabled Traceability Challenge, which encourages the development of cost-effective traceability solutions for human and animal food operations of all sizes. More information on a September 28 FDA webinar showcasing Mojix and the other winners can be found here.
Ytem works by bringing together manufacturers, processors, distribution centers, wholesalers, and other supply chain partners who attach their own specific product or ingredient data in the form of KDEs and CTEs to a digital ID. Each of these stakeholders is able to see previous events in Ytem before registering a new one, making the process fully transparent and visible to all parties with access privileges. Mojix's technology-agnostic platform allows for a variety of data capture, sharing and synchronization methods including barcodes, QR codes, RFID, NFC, APIs, GS1, and more.
When product recalls are activated through CMX1, the platform uses this data to quickly identify the location of specified products within the supply chain and across retail locations to automatically create distribution lists for communications. Customers will have the option for pinpoint communications or broader communication depending on data availability.