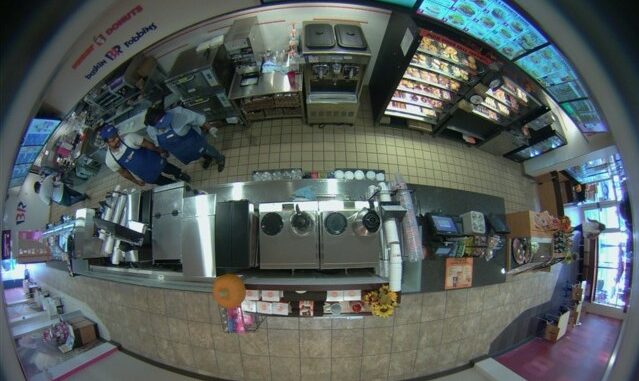 As we all know, the pandemic upended the world as we know it. For restaurants, this fact remains true — the business has changed significantly. Owners, chefs, and servers have had to reinvent what it means to run a restaurant.
Dining out sometimes means guests are left to their own devices — cell phones are the source of menu information, QR codes power contact tracing apps, and hand sanitizer often graces the table display. Guests have had to pivot but so have restaurants themselves. Spaces have changed, as have the lives of those who operate, manage, and work in them.
The restaurant industry was one of the hardest hit by COVID-19. While we cooked from the safety of our own homes, bars and restaurants were struggling to stay open. In the end, approximately 90,000 closed in the United States alone, according to the National Restaurant Association. Global supply chain issues led to shortages of once readily available food service items. Menus were shortened, and the added expense of protecting against COVID led to higher prices. Foodservice workers began leaving for other industries.
The changing landscape created a significant shift in priorities. In addition to the evolution of the restaurant business, there are also security and safety issues to consider. Risks related to cyber security, liability, compliance, and guest safety propel the need for stringent yet creative management strategies that can be augmented by technology.
We live in an overly connected world, and there are numerous opportunities to use technology to streamline operations, increase safety, boost training for employees, and improve the guest experience. Technology, such as video surveillance, can play an important role.
Primary business operations can be enhanced using video. Examples include optimizing personnel allocation, improving the guest experience, monitoring employee behavior, and mitigating threats such as employee theft and workplace violence. Panoramic and 360-degree cameras are essential tools to reduce cost and increase coverage of large areas such as entryways, refrigeration areas, lounges, and parking lots.
The past year has forced us to take a new look at how we operate restaurants, and the use cases discovered along the way have only just started to be used and evaluated. And it is these new use cases that provide an opportunity to leverage the investment in security technology across different departments, including business operations, legal, and marketing. The capital investment in 360-degree video technology becomes more widely distributed as more departments utilize the information, going from a required purchase to a "Swiss Army Knife" of operational benefits. Here are some ways restaurants can use video innovations to help cook up success.
A Better Customer Experience
Optimizing customer service using video data has long been discussed, but it has grown into a real-world application in the wake of the pandemic. Stakeholders are motivated by the ability to use video data to heighten the possibility of a positive guest experience. For instance, systems can alert staff when no one is at the host desk or register to ensure guest are not kept waiting too long.
Staffing Levels and Occupancy Numbers 
One of the best ways that video can help restaurants is to help measure occupancy (especially in today's reduced capacity and the socially distanced world). The use of occupancy monitoring helps operators determine appropriate levels of staffing based on which hours are busiest. For example, if there is a rush of people on Wednesday at 5 p.m., an alert can be sent to another cashier or server to help with the influx. This tool can help ensure customers aren't waiting in lines and are leaving after having a positive experience and a short wait, which can do wonders for return business.
Security and Food Safety
While video is turning into a critical tool for operational purposes, its primary focus continues to be on ensuring the safety and security of the facilities, employees, and guests. Restaurants can help enhance security by stressing the importance of implementing a video system that can prove a long-term ROI by preventing incidents and providing investigative support if something happens.
As anyone who has worked in the restaurant industry knows, food safety is a top concern. What is often overlooked, however, is the role security plays in food safety. Video can be valuable to helping monitor access live or retrospectively to the kitchen or food storage areas.
With video, you can help strengthen your restaurant's security posture, make the workplace safer for employees, and elevate the guest experience. Video is the eyes  to manage your operations when you can't be on-site, helping oversee day-to-day operations, and prevent fraud and liability issues. Video data empowers operators to take charge of their security without compromising other business areas.
Anyone who works in the foodservice industry will tell you it's a whole new world. Still, they are committed to delivering on the promise of ensuring the guest experience is maximized. Deploying best practices for implementing new and emerging technology can help operators achieve these goals and ensure they have future-proofed their business.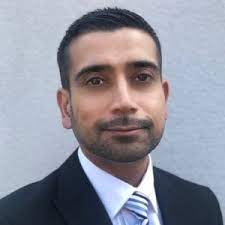 Dilen Thakrar is the Product Manager at Oncam, a global independent manufacturer specialized in single-sensor 360-degree fisheye cameras and video surveillance technology. The company creates and deploys an open platform with specialized IP video and dewarping technology to create award-winning video-led solutions for stakeholders from C-suite to the security officer in multiple customer sectors, including restaurants and hospitality. Previously, he was the Chief Operating Officer at Y-cam Solutions.