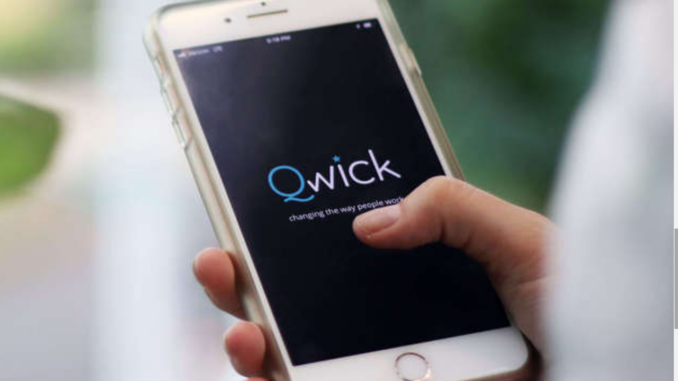 Qwick, the on-demand staffing platform for the food and beverage industry, has announced its upcoming arrival in Los Angeles' vibrant hospitality industry. This is the company's 11th operating city and second California location, following San Diego.
Amidst nationwide staffing shortages heavily impacting the service industry and following 2020, a year where nearly 400,000 people in L.A. County lost their jobs, Qwick will provide quality, reliable talent for the city's thousands of hospitality businesses and high-quality jobs to thousands of service professionals.
"We've had our eye on L.A. for a long time and can't wait to finally make our debut in one of the world's most hospitality-driven cities," says Qwick's CEO and Co-Founder, Jamie Baxter. "Upon launch, we're targeting Central L.A., but look forward to activating other areas of the city as interest from businesses and professionals dictate. We're confident Qwick will be a huge resource for this lively city as hospitality businesses navigate labor shortages and service industry professionals get back to work."
A number of decisions went into choosing L.A. as Qwick's next market. "Indisputably the entertainment capital of the world, hospitality and tourism are at the heart of the L.A. economy," said Greg Harrison, Director of Launch at Qwick. "We wanted to make the most impact with our next launch so we are excited to bring Qwick to a city with hundreds of thousands of hospitality professionals ready to work and thousands of restaurant, country club, casino, hotel, and catering businesses who are in dire need of staff."
Qwick is already beginning to onboard its first pre-qualified L.A. food and beverage Professionals and has a total of 1,400 currently signed up on the platform in just a few weeks of building the market. The company works with its Business Partners to pay above minimum wage in every market it operates in and its average hourly wage in L.A. is $20.74. The company has also already partnered with several reputable business partners in L.A., helping them cut labor or recruitment costs and allowing them to solve chronic understaffing.
Since the start of the Covid-19 pandemic, Qwick has seen exponential growth and a remarkable
comeback from its Business Partners in Phoenix, San Diego, Dallas, Houston, New York, Miami, Orlando,
Tampa, Chicago, and Atlanta. In August 2021, the company reported a 1608% increase in revenue
compared to August 2020, an average of 37% month-over-month growth, and consecutive "best months
ever" in July and August. Having already launched in Chicago, Tampa, and Orlando this year, Qwick is
growing rapidly to meet demand and the company will expand into two additional markets by the end
of the year.