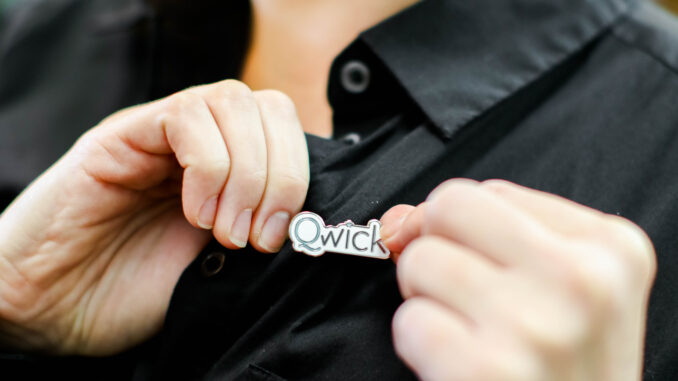 On-demand food and beverage industry staffing platform Qwick has launched Business Recovery Rate, a reduction in fees by 50% for all shifts posted before June 30th, covering any dates through the end of 2020. This reduced rate makes Qwick the most cost-efficient temporary staffing solution for businesses that are looking to reopen soon and don't have the funds to commit to hiring or rehiring staff.
Why now? Because our industry needs us
This COVID-19 pandemic has ruthlessly smashed its fist down on every category of the hospitality world. The Restaurant industry is estimated to reach a total loss of $80 billion in sales and will have to re-open under heavy restrictions. Hotel occupancy in the United States has decreased by 59% and caterers have missed out on serving 83 million attendees of canceled events.
As the hospitality industry starts to make its comeback and businesses begin to reopen, one of their biggest pain points will be regaining the staff needed to operate. Their priority will be to rehire original staff members that were let go, but that could be a very difficult and slow process, as those individuals may have found new employment or choose to remain on the boosted unemployment program
Qwick's CEO, Jamie Baxter, aims to be a leader in the comeback of hospitality and believes the Business Recovery Rate is the first step in doing so. "Our business partners are struggling financially during this time and finding it difficult to find staff that is willing to work during this global pandemic. Our goal is to help businesses save money to pay their rent and other expenses while having the staff they need to run their businesses as things return to normal."
Qwick was built for uncertainty
While it's impossible to know completely what the "new normal" will entail, it's already become clear that recovery isn't far away. Georgia, Tennessee, Montana, and Texas have already started to reopen dine-in restaurants and other retail stores, so it can be safe to assume that more states are soon to follow suit. What does this mean for the industry? That now is the time to start making a plan.
When considering the impending obstacles that fill business owners with fear and doubt, Qwick becomes more and more of an obvious solution.
Client Story: Tasty Creations Catering
Several of our partners have already begun taking advantage of the business recovery rate, including Tasty Creations Catering in Miami. The owner, Josefina Aluma, was forced to pause her operation when the stay at home orders began and had a large portion of her busy season events canceled or postponed. 
To ensure the success of her postponed events, Aluma turned to Qwick. Taking full advantage of the business recovery rate, she has already requested 70 banquet servers, 23 bartenders, and 1 line cook for events throughout the rest of the year,  and has plans of adding more as she brings in more demand. About the recovery, Aluma explained, "When I learned about the reduced rate I felt that Qwick really cares about its customers…That to me meant the world. I even began to cry because it will definitely help us get back on our feet."
Does your company have news it would like to share with our readers? If so, we invite you to review our editorial guidelines and submit your press release for publishing consideration.