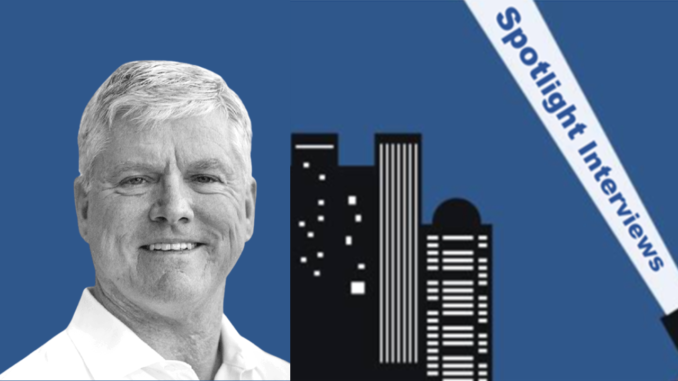 Don Wight is the President and General Manager of Punchh. He previously served as Chief Revenue Officer, where he oversaw the sales and customer success teams globally at Punchh, a global leader in delivering dynamic, one-to-one customer engagement through artificial intelligence, mobile-first expertise, and omnichannel communications for restaurants and retailers. In addition, Wight boasts more than 20 years of experience in enterprise software sales management and has led several companies through the scaling years. In this interview, Don talks about his new role at Punchh and how the company's technology  helps major restaurant brands like Yum! Brands, Denny's, TGI Friday's, and Casey's build loyalty and customer engagement. He also shares his thoughts on what new restaurant technology capabilities he's most excited about and the biggest obstacles restaurant operators are likely to face over the next couple years.
Congratulations on your new role at Punchh, where you previously served as Chief Revenue Officer. The company was acquired last April by PAR Technology. How did that acquisition come about?
Over the past few years, there has been an evolution in the way restaurants have had to operate in order to cater to their customer's ever-changing demands. On the one hand, delivering that seamless omnichannel experience improves the guests' experience, but on the other can be challenging to navigate. A once simple business has evolved into a multi-channel, digitally-driven, experientially focused machine that is now ever dependent on massive tech stacks. As brands continued to add solutions to help them combat their most significant obstacles in providing a seamless experience for their guest, they began to cobble together more tech systems from varying providers. A majority of these solutions were not designed to be integrated, leaving a systematically band-aided system stack. and a disconnected infrastructure. 
Now imagine if these operators had a solution that could be built brick by brick, with all of the functions of ordering, POS, back-office operations, customer loyalty, and analytics working together to drive the vision. That's what we call Unified Commerce Platform(UCP), and that was the vision when PAR and Punchh joined forces. Having a unified offering will be a gamechanger for these restaurants, and we here at PAR and Punchh are collectively working towards that goal. 
What have been the advantages of joining forces from both an operational and customer perspective? Are there opportunities for Punchh to leverage PAR's complementary expertise and technology capabilities, including its Unified Commerce Cloud Platform for Enterprise Restaurants? 
The acquisition brought immense benefits to our organization as a whole. Not only have we been able to offer more solutions for our current customers, but we have also been able to cross-pollinate some of the best and brightest in the industry to drive our collective product innovation to the next level and bring more robust offerings to the restaurant industry.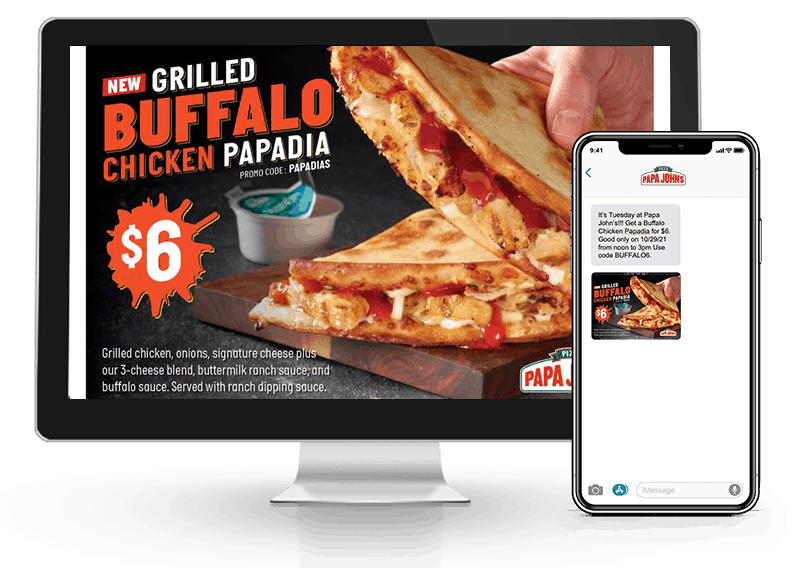 For example, most recently, we have been able to offer PAR payments to our current Punchh customers. PAR payments is a payments solution that provides customers with card payment processing combined with quick chip, providing real-time transaction visibility, security monitoring, and supporting Apple Pay™, Google Pay™, Samsung Pay™, and PayPal™ with Near Field Communication (NFC). Our customers have been asking for contactless payment options for some time, and now we can deliver just the right solution. 
I am thrilled to say that is just one of the cross-branded solutions that we have on our roadmap, as we continue to innovate our products to deliver on our vision of unified commerce within the restaurant space.
Punchh is well-known as a global leader in delivering dynamic, one-to-one customer engagement through machine-learning, mobile-first expertise, and omnichannel communications. What are the company's competitive strengths and what makes it different from any number of other restaurant technology solution providers?
The true differentiator for the Punchh organization is the innovative spirit that runs through our people and products. We are constantly striving to evolve our current platform based on our customer feedback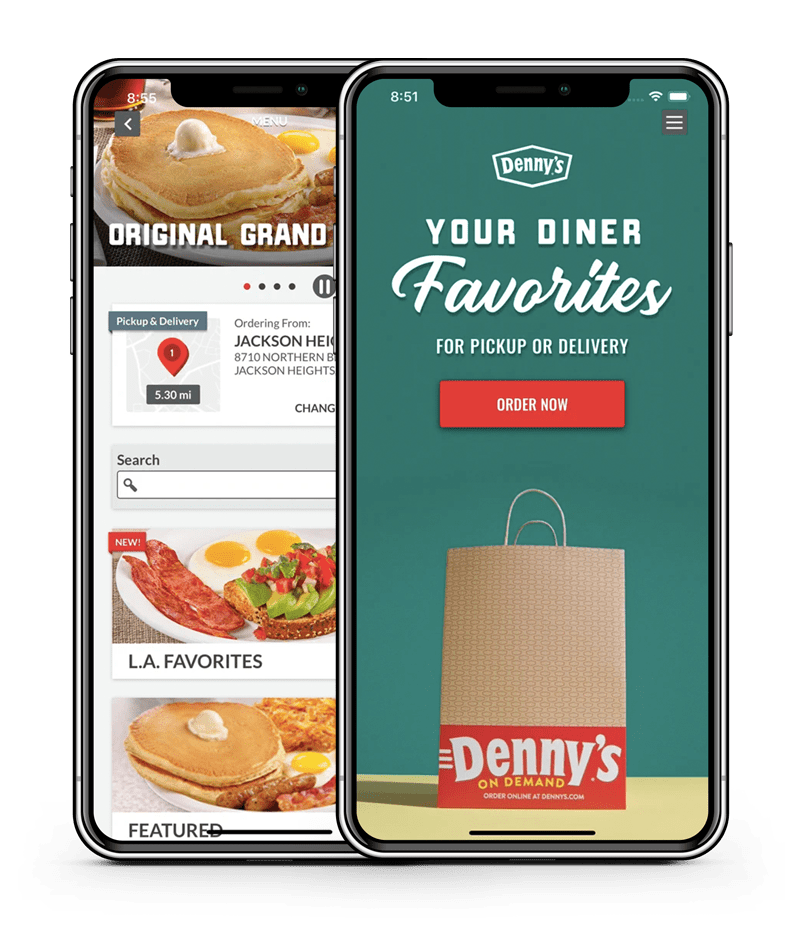 and how they are looking to expand on their current loyalty offerings. Our technology is focused on amplifying a brand's engagement with its superfans and delivering real-time reporting that informs and segments a brand's consumer to extract more insights at a greater level of detail. We help our customers use data to optimize the customer experience across every channel and enable them to have a real-time view of all events happening across their business. Last but not least, we provide more ways for our customers to integrate their loyalty into their tech stack with over 195+ integration partners across the industry. 
The products we are launching, like our most recent Punchh Pickup, an industry-leading curbside solution, are built to help alleviate the pain points of our restaurant operators, expanding their ability to serve their guests across new channels. 
I'd also be remiss if I didn't highlight our people as a true differentiator in the industry. After all, loyalty is about people, not data points. We have a world-class team of Engineers, Customer Service Managers, Digital experts, and loyalty strategists who all strive to deliver only the best-in-class service and support for our customers. With quarterly business reviews and access to industry experts 24/7, customers can have the peace of mind that their business is in the right hands at all times.
How do your loyalty platform and customer engagement tools benefit your restaurant customers? Are your customers able to quantify these benefits in terms of increased revenue, profitability and/or other financial outcomes?
Punchh enables our customers to engage at every touchpoint and unifies that data to quickly deliver the most comprehensive, real-time personal understanding of who they serve. Our underlying machine-learning technology allows their teams to create innovative campaigns, offers, and loyalty strategies that take their customers on a journey while increasing frequency, spend and use of digital channels such as mobile apps. With detailed reporting on customer behaviors, preferences and transactions, brands can easily personalize engagement to make each loyalty offering more customized to the guest. And with our extensive network of integrations, our customers are able to quickly expand their capabilities and future-proof their marketing strategies.
While all of this occurs, we are side-to-side with our customers helping them measure and evaluate their current loyalty plan, delivering insights and best practices throughout the year via their 1:1 quarterly business reviews. Our easy-to-use dashboard allows them to customize their metrics to the organization's goals and quickly pull data that highlights their loyalty accomplishments. Our platform is built to deliver ROI, and we're not afraid to highlight that.
Who are some of your restaurant customers at Punchh and what categories or types of restaurants or are likely to benefit most from your solutions and services? Any success stories you can share?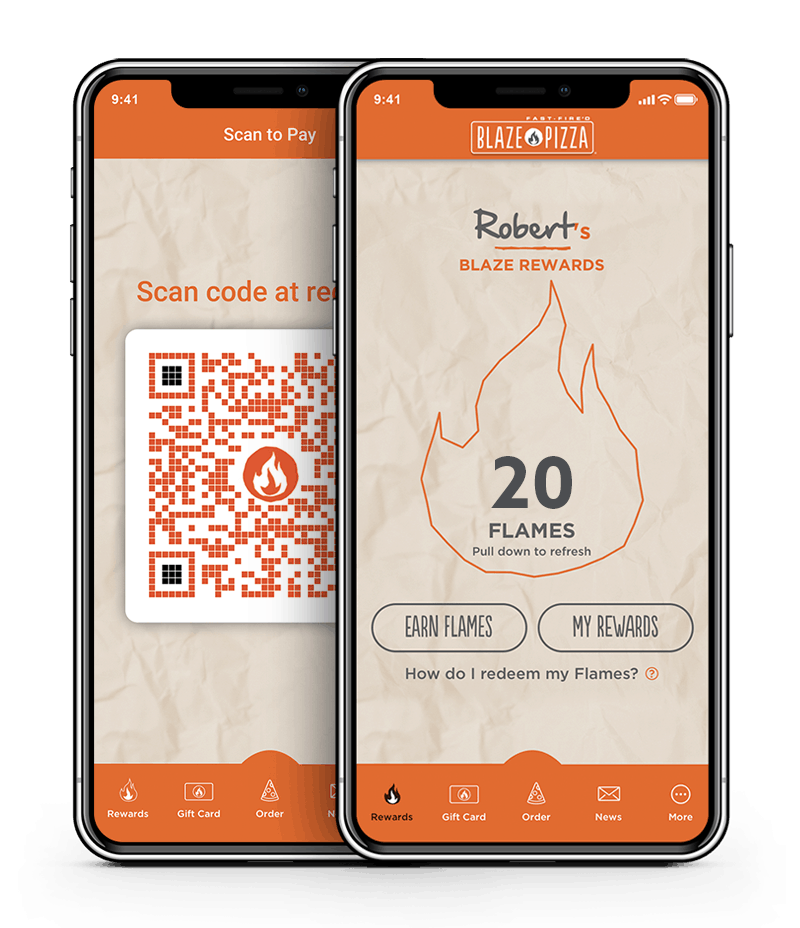 With Punchh, you're in good company. We cater to enterprise-level restaurant organizations and those looking to grow and expand. Our customers range across the spectrum of QSR, Fast-Casual, full-service and fast food. They also come in all sizes, with some of our larger customers being Denny's, Pizza Hut, El Pollo Loco, Blaze Pizza, Jack in the Box, Zaxby's, Fazoli's, and more. That doesn't mean you have to be massive to enjoy the benefits of our platform. We have some fantastic case studies from our friends at Fuzzy's Taco Shop, WaBa Grill, Saladworks, Teriyaki Madness, Mooyah, and more if you visit punchh.com. 
What do you do on day-to-day basis as President and General Manager and what do you like most about your work at Punchh? What are the biggest challenges and opportunities?
My goal for the operations is to always be innovating, while streamlining our operational practices. At Punchh, we have a culture of transparency, teamwork, and a "getting it done" attitude that always focuses on our goals. Like most businesses, I think our most significant opportunity is in continuing to retain great talent while upleveling the incredible talent we still have in-house. We want the best and brightest, and to do that you have to continuously be working to identify individuals for key leadership roles, promote DEI efforts, and provide industry-leading benefits to our team that ultimately supports a healthy work-life balance. On a day-to-day basis, I am working with leadership to help teams collaborate, supporting our tech innovation roadmap to deliver on the expectations of our prospective and current customer's needs, and creating systems that help cross-departmental processes. I lead by listening and strive to create an organization that is passionate about loyalty.
What new technology capabilities are you most excited about — and should restaurant owners and operators also be most excited about — now that the industry is hopefully returning to normalcy?
The benefits of AI and machine-learning technology are just at their cusp for the restaurant industry. There are so many ways that AI can shape the future of hospitality, from smarter staffing and scheduling, optimizing delivery processes, revolutionizing inventory and purchasing, and of course, what we're working on, reinventing loyalty automation. Not only will AI reduce costs and errors that can occur from human calculations, but it can also help provide greater insights into preference, lend itself to greater personalization, and improve the guest experience. It's an exciting frontier, and Punchh will be at the forefront.
What, in your view, are the biggest obstacles restaurant operators are likely to face over the next couple years as they look to rebuild their businesses? How can technology innovation help address those challenges?
Let's face it. There is no going back now, and restaurants will need to invest in solutions that deliver an omnichannel, digital experience that engages and feels personalized to the guest. They'll need to offer more ways to engage through digital technology and explore new channels like curbside, delivery and drive-thru. The competition will get fiercer as more restaurant brands reinvent their marketing strategy with a loyalty first focus, built on apps that will engage with consumers more day-to-day. They will have to attract and retain their guests in new ways, shedding the old adage that mass offers and traditional media will attract the masses. Loyalty will pave the way for acquisition, retention and engagement for the brands of the near future. For the organizations that commit to innovating, this will be a golden time. It'll be a long road ahead for those who choose not to invest. 
Are there any major achievements over the past year, since the PAR Technology acquisition, that haven't been mentioned? Anything else new and noteworthy in terms of new clients, strategic partners, platform capabilities, etc.?
There currently are many exciting announcements on our product roadmap, both within the Punchh platform and in collaboration with PAR Technology. Our goals are to move the restaurant industry closer to that ideal of unified commerce, making the tech headaches of the past obsolete. Additionally, we continue to add over 50 new logos annually to the Punchh family of customers. Customer Satisfaction is our top priority and we continue to evolve the services and support levels for our customers.
What's next for Punchh? What will be the company's primary focus areas for the year or so?
Punchh is focused on systematically adding future-proofing improvements to our existing platform, launching a few critical new products, and continuing to onboard new partners that seamlessly integrate and support loyalty journeys. We're also actively building out more tools that will aid our customers in evolving their existing loyalty programs, including increasing our investment on education within our Punchh University portal, creating a whole new department of customer-facing loyalty consultants and launching developer aides with a new QA stream. As part of our commitment to innovation, we will never stop delivering new products, solutions, and strategies that help our customers deliver industry-leading loyalty programs. And that is a promise.