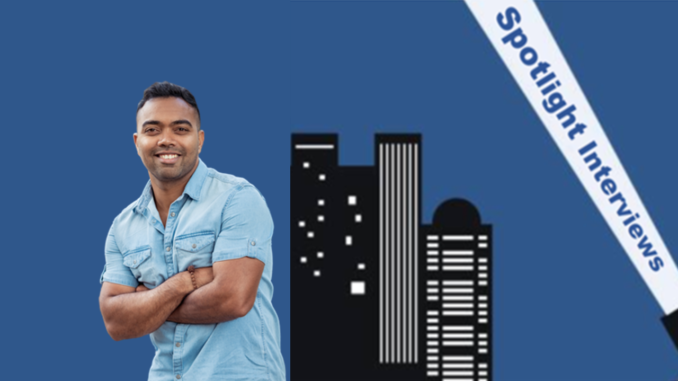 Abhinav Kuru is the CEO at JoyUp, a restaurant technology solution provider based in San Diego, California, that helps restaurants with commission-free ordering and 360-degree marketing to fuel marketing channels into order-taking engines. In this interview, Abhinav explains how JoyUp got its start and the uncommon benefits it delivers to restaurant owners and operators. He also shares his thoughts on the biggest obstacles restaurant operators are likely to face over the next couple years as they look to rebuild their businesses — and how technology innovation can help address those challenges.
JoyUp is billed as an all-in-one commission-free ordering and marketing suite for restaurants. Needless to say, there are lots of other players in this space. What's unique or special about JoyUp's platform capabilities?
JoyUp is unique in its own way. We essentially empower restaurants to effectively market, take orders and accept payments from all marketing channels like websites, SMS, Facebook, Instagram, google, over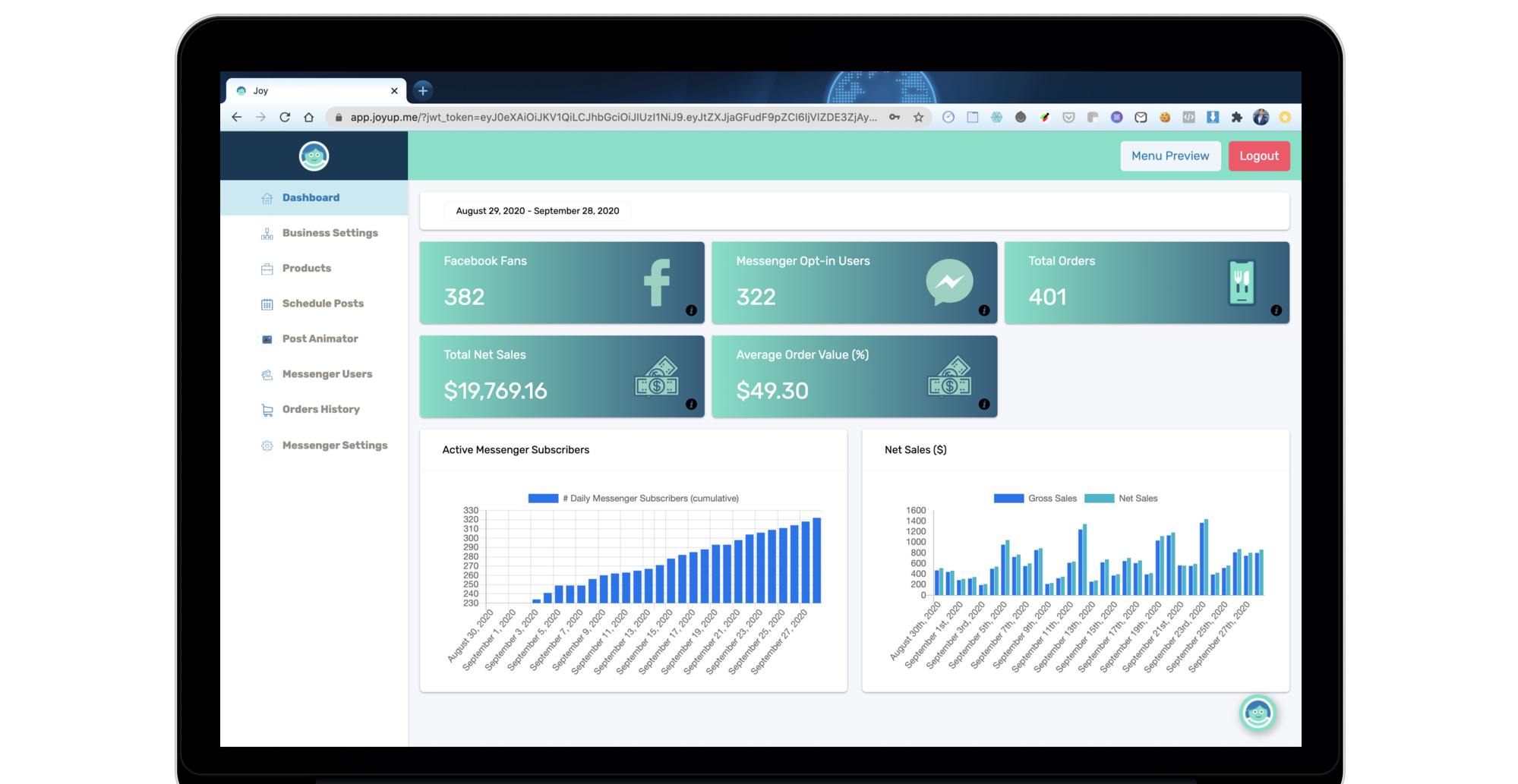 the phone and even via email. JoyUp's commission-free online ordering technology integrates seamlessly into the restaurant's Point of Sale for seamless order operation. JoyUp uses AI to receive the customer queries over phone, sms, webchat, Facebook messenger and even Instagram DMs and convert them to orders. Our unique Facebook/Google ad marketing integrations can provide in depth ROI reporting to track marketing budgets across different channels up to every dollar.
Can you provide some examples of how restaurants are utilizing JoyUp to increase revenues and profitability?
I'll give an example of OZ Pizza SF, which has been reporting exemplary growth in revenues and profitability since they started working with us. Currently, they have a tremendous increase in orders from our omnichannel integrations for them across Facebook/Instagram, Google, Website, SMS and Email. Their ROI has increased 3X and they have over 6000 active Messenger subscribers on both their locations.

Here's a testimonial from the CEO: "Working with JoyUp has (and continues to be) an outstanding experience. Since we launched with JoyUp's ordering and restaurant marketing, I have seen a tremendous increase in orders from Facebook and Website as we received 3x increase in ROI. We have over 6000 active Messenger subscribers on both my locations built over the last 3 months. JoyUp's product is fully customized to my brand guidelines and I no longer have to pay third party commission fees. Also, I get to control my customer data and it's peaceful knowing that there is always someone on their team to respond to my queries quickly and positively."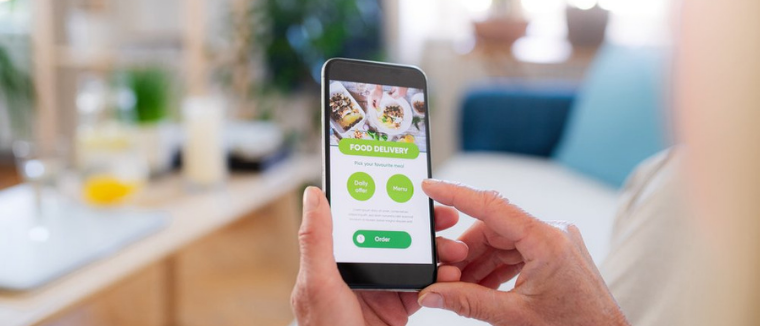 What categories or types of restaurants are likely to benefit most from your all-in-one commission-free ordering and marketing suite?
Fast casual and early mom and pop restaurants, who are looking to grow their brand presence online and who have a clear marketing vision are likely to benefit most from JoyUp's all-in-one commission free ordering and marketing suite.
By integrating messaging apps, SMS, email under one platform, JoyUp accelerates orders by effective communication and shortening the buyer journey from a passive to active paying customer. JoyUp works behind the scenes to help restaurants build and nurture customer relationships, manage their customer data, and increase retention over time.
You're partnered with some heavy hitters, both POS partners and third-party integration partners. How did those partnerships come about and what are the benefits to restaurants?
This is true. Our very first partners were both Square and Revel Systems. We received their partnerships when we won their mutual hackathons competitions back in 2016, which was the inception of JoyUp.
With this powerful JoyUp + Square integration, Square merchants can easily capture and manage customer and sales data, measure return-on-ad-spend metrics, and quickly optimize social media investments. No extra tablets needed. The same goes for Revel.
As for third party integration partners, we have: Chowly, Otter , and Ordermark, all of which are amazing partners. Through these partnerships, our main goal is to have merchants receive orders directly into their kitchen printer, seamlessly and effortlessly, without the need for any extra hardware.
Tell us a bit about your career trajectory. How did you end up in the restaurant technology space, in the first place, and what led you to launching JoyUp back in 2016?
My career trajectory leans more on software engineering from my first Job at Paypal. How did I end up in the restaurant technology space?  This is my story just to make you understand what led me to launch JoyUp back in 2016. As an ardent sports fan, I try to watch real field action as often as I can. After going to the nearby Oracle Arena, I noticed quite a frustrating pattern.
We (I and my friends) repeatedly missed a lot of match-winning action, cause we were stuck in the long concession queues. 3 to 4-hour-long matches in the blistering heat were nightmarish to sit through, without even a cold soda, and a plate of nachos or ribs, to calm the hunger pangs fortified by all the adrenaline pumping excitement. The people around us were sighing, and cursing in similar vexation. We wished we could sit in our seats, and have food & drinks brought to us, the way the angelic 3am pizza delivery stores did. "Ah, what a luxury that would be," I thought. And then: "But wait a minute — we could have that!"
Somebody needed to create a system, tie-up with the food stores, and voila, all of us could have an excellent in-stadium game watching experience minus all the discomfort, feet aches, muscle pains, and mob irritations. My brother and I sat down after work for a few days, and worked on a system that would integrate all the factors to deliver an optimum on-stadium fan experience. It took us several days to complete the initial design. Now, I thought: "All that was left to do is test." Boy, was I naïve.
We were looking for an on demand event that could provide us with a concession food-delivery service opportunity. Now, with a text-based solution built for testing, and using Slack for communication, we needed to prove that our product was market ready. Of course at this point, we couldn't afford to hire a number of delivery personnel, so my brother and I decided to turn into runners for the day. Users started sending us their requests via text, and we lined up the incoming orders, and ran, delivering food & drinks inside the stadium.
Here, around one of the loudest basketball arenas in the world, our pre-launch/pre-alpha product was scaling really fast. Everything was going perfectly, albeit a little hectic, with just I and my brother dashing from one end of the stadium to the other. We were near the spectacularly successful end of our experiment, when suddenly, out of nowhere, we were seized by the stadium security personnel.
We were dragged off into a dingy corner room, and thoroughly investigated for any sign of fraud , and misrepresentation. I kid you not, it felt like a surreal Hollywood flick. Finally, after two intense hours of grilling, we were given a clean chit. It was just a scaling issue in our heads.
Today, we look back at this experience with fond humor, and in our heads, it elevated our status from reel-life to real-life Silicon Valley hustlers! After this stint we won back to back hackathons in 2016, one at Revel Systems and another at Quickbooks, and decided to develop our hackathon idea into a real product, after quitting my software engineer job at PayPal.
What was the original vision for JoyUp? How has that vision changed — or not changed — as the company has grown over the past 5 years, especially in light of the challenges facing the industry during the pandemic?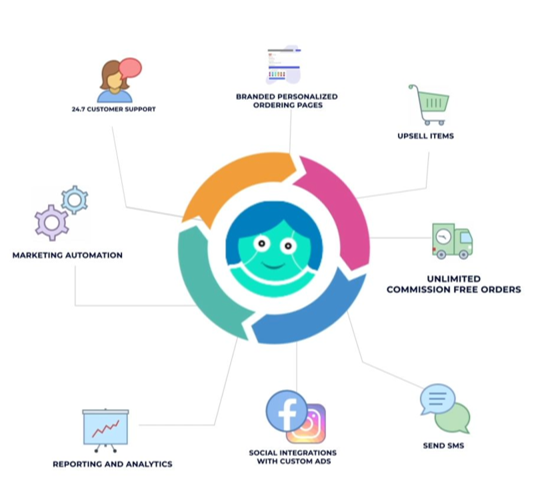 From being the first of its kind Facebook Messenger Ordering Chatbot to giving restaurants the ability to map their entire online and offline guest footprint, our ideal has evolved over time. We're sort of the net that catches all the customer data across their tech stack and centralizes it in one place. There are a bunch of automated tools built into our platform, like pushing data to Facebook, or pushing data to email/SMS to launch automated campaigns based on customer's behavior to drive them to use commission-free ordering designed to keep them continuously ordering through restaurants native channels using JoyUp.
Over the past 5 years we have seen more and more adoption of social media and the ease of delivery will really define the restaurant industry in the coming years. We at JoyUp, would like to be part of the new cycle of innovation using AI and machine learning as the forefront.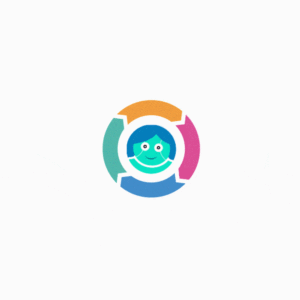 What do you do on day-to-day basis in your role as CEO and what do you like most about your work at JoyUp? What are the biggest challenges and opportunities?
As CEO, I basically oversee everything related to the product, from the time I start my day. I love the fact that my work gives me a sense of purpose and am able to drive my team to our common goal. Challenges are normally a part of every business and as for me my biggest worry is customer satisfaction. I constantly desire to deliver 100% customer satisfaction but at times this can be short.
The biggest opportunity for me is that I work to improve customer's experience by using JoyUp's automation tools. We always strive to reach our goals, and I make sure we are on track every week and keep growing 15% month over month.
What new technology capabilities are you most excited about — and should restaurant owners and operators also be most excited about — now that the industry is hopefully returning to normalcy?
Definitely the accelerated adoption of delivery. Restaurants now, more than ever, start saving their commissions and start creating a brand of their own for a long term success.
What, in your view, are the biggest obstacles restaurant operators are likely to face over the next couple years as they look to rebuild their businesses? How can technology innovation help address those challenges?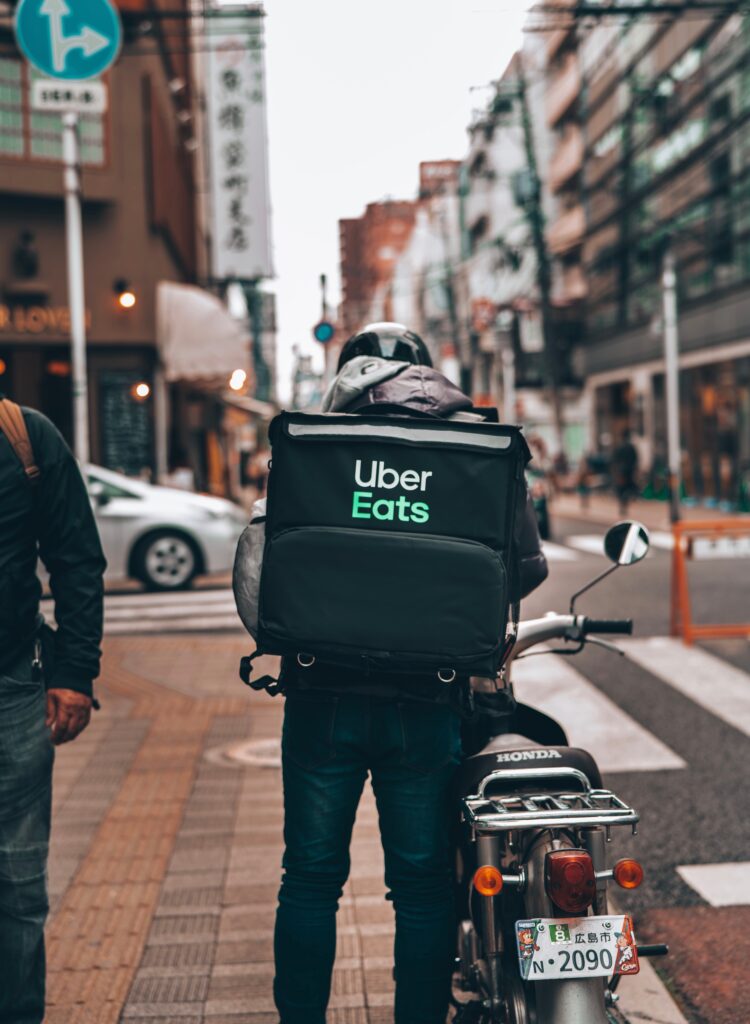 The COVID-19 crisis has forever altered most functions of the restaurant industry–how we forecast supply, how we schedule labor, how we configure our kitchens to meet off-premise demand, how consumers access restaurants in general.
White-label technology or market place visibility. It's also worth noting that drone delivery–seen as a potentially cheaper alternative to traditional delivery because it removes a labor piece–could very well enter the fray sooner than later, as the FAA has finally issued rules for commercial drones.
As the virtual restaurant segment grows, chicken wings seem to be the menu item of choice. We're seeing dozens of brands pop up in the chicken/wing category, like Nathan's Famous Wings of New York and It's Just Wings. 
Any major achievements over the past year that haven't been mentioned? Anything else new and noteworthy in terms of new clients, strategic partners, capabilities, etc.?
We have grown as a company and are able to create employment to individuals who help with the running of our day-to-day business. We recently partnered with Shift4 payments to offer our merchants cheaper payment processing fees and save them excess fees over the long run.
What's next for JoyUp? Can you share some of the company's primary focus areas for this year?
We are striving to leverage AI and machine learning for restaurant marketing and ordering and to make JoyUp a one-stop shop for all restaurants, enabling them to flourish as a brand, an easier task than ever before.