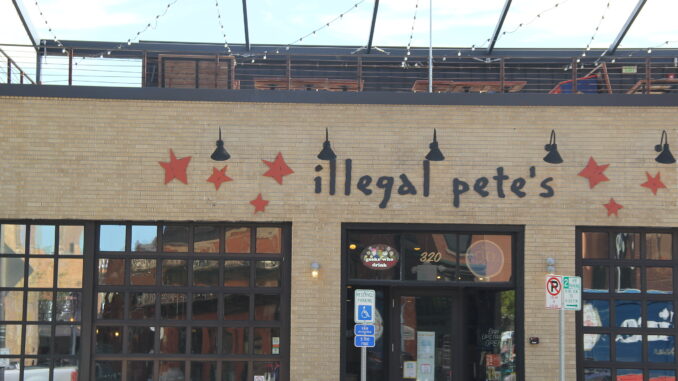 Illegal Pete's, a Colorado-based, fast-casual, Mexican restaurant and bar, has launched its new Paytronix-powered loyalty program, V.I. Pete's, which is supported by a mobile app also from Paytronix. The new loyalty program will help Illegal Pete's reward their best customers and learn more about their purchasing behavior, while ensuring that those same guests can interact with the brand in ways that suit them best.
Customers now have multiple ways to use the V.I. Pete's program. They can download the mobile app through the company's website, or they can use physical cards. The brand's points-based rewards program is simple, offering 10 Pete's Perks for every dollar spent. In addition to the points, the V.I. Pete's program includes rewards for registering, referrals, and birthdays.
The mobile app offers an easy way for guests to engage with the loyalty program while also giving Illegal Pete's complete control over the online ordering channel. Digital sales make up 30% of revenue and continue to grow. It also provides a single engagement point for customers to:
Check into their favorite location to earn points toward free food and drinks;
Order food for pick-up, curbside, or delivery; and
Read about upcoming deals and offerings.
"The launch of Illegal Pete's V.I. Pete's loyalty program is an opportunity to thank our customers, to get closer to them, and to give them more of what they love about our brand," said Pete Turner, founder and CEO, Illegal Pete's. "With 30% of our business due to digital sales, Illegal Pete's is offering the app as a way to streamline and accelerate the ordering process for our customers."
Does your company have news it would like to share with our readers? If so, we invite you to review our editorial guidelines and submit your press release for publishing consideration.