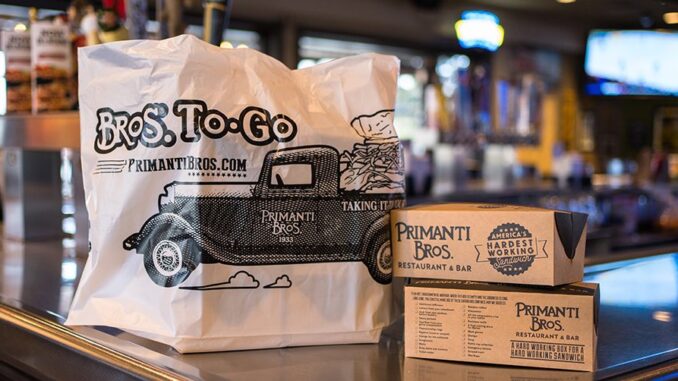 Right now, use your loyalty resources to connect with both existing and potential customers, regardless of whether they are loyalty program members. First, let them all know if you are open and, if so, how. Are you open only for takeout or do you offer order and delivery? How about curbside pickup?
While your loyalty program has always been a great communications channel for reaching your best customers, consider taking your campaigns into new channels.
Primanti Bros. Restaurant and Bar, the 86-year-old, Pittsburgh-based creator of sandwiches topped with French fries took a one-off reward usually only available to loyalty members, such as two sandwiches for $10.00, and promoted it on all available channels – loyalty, eClub, and social media – so that it reaches the widest possible audience.
Know Your Delivery Customer
Catering may be on hold for now, but individuals and families who are stuck at home want an alternative to their dwindling pantry fare. It's important to know who these customers are so that you can segment and target them with relevant offers.For instance, come up with an offer of sandwiches and soda for families stuck and home and another offer, like six-packs to go, for the Millennials and GenXers who are shut up in apartments.
Or, take your $10 off $40 promotion to the delivery channel as California Pizza Kitchen is doing in this Facebook post.
Give Customers Delivery Options
Some brands are generating up to 30 percent of their revenue right now through the third-party delivery services. The services changes can make this an expensive proposition, though, some services are negotiating reduced fees during the current crisis. However, if your brand has its own free-delivery service, make sure your customers know about it.
If you have a strong delivery business, think about how you can promote it beyond your core loyalty program.
Captain D's, the nation's leading fast-casual seafood restaurant, took two key actions that proved effective. First, it promoted its delivery campaign strongly on social media. Second, it sent "shout-out" emails to explain operational changes, such as shorter hours or stepped-up sanitation measures, while also promoting takeout and delivery.  Captain D's can actually attribute a jump in online ordering to these promotions.
Captain D's also gives customers the option to choose how their order is delivered. Many brands now offer alternatives such as contactless delivery, drive-through, carryout or curbside pickup.
Listen to Your Customers
Finally, be open to customer feedback. If customers are calling and asking about redemption dates, it's important to have someone who can reassure them that their rewards will be honored. In fact, many brands are reviewing and extending redemption dates and moving them out from 90 to 120 days.
If your customers are responding to your Facebook promotions, thank them for ordering with you and their continued support of your brand. Tell them that you look forward to seeing them again.
Through all of this it's about building strong customer relationships that can help today and grow in the future.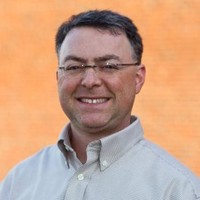 Chuck Tanowitz is Director of Marketing Communications at Paytronix Systems. Through its innovative software design and integrations with more than 30 widely used point-of-sale systems, Paytronix empowers more than 400 brands across 30,000 locations, giving them the flexibility to deliver unique, revenue-enhancing guest experiences. Through one-to-one engagement with more than 285 million guests via Order & Delivery, Loyalty, CRM, and Stored Value, Paytronix generates Big Data consumer insights that motivate increased visits and spend.
Are you an industry thought leader with a point of view on restaurant technology that you would like to share with our readers? If so, we invite you to review our editorial guidelines and submit your article for publishing consideration.