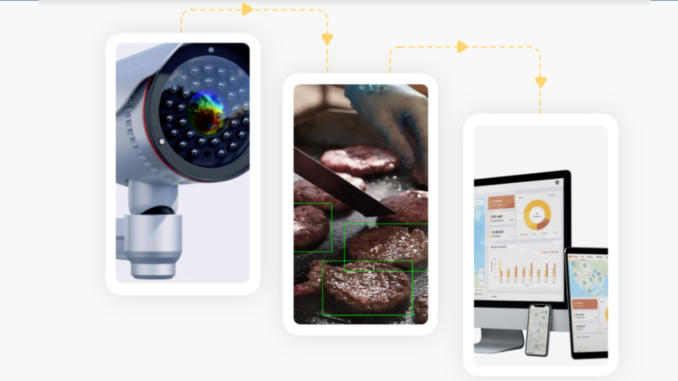 The company's in-store prep-monitoring food software platform is designed to maximize efficiency, enhance the customer experience and reduce food waste by monitors food quality in quick-service kitchens, predicting demand and supply to make order prep recommendations to workers. According to the company, "the largest food chains" apply PreciTaste "to combat the industry's labor, quality and sustainability challenges."
Founded in 2012, PreciTaste is designed to adapt to each restaurant operation by observing crews, then generates AI agents through data to assist them live onsite. Flexible software applications enable use cases like demand-based cooking and ingredient preparation, real-time task management, or order accuracy. With demand-based forecasts, up to 40 percent of kitchen tasks are consolidated. With order accuracy guidance, the company reports, customers are served five times faster.
"PreciTaste's established platform is changing the way food chains operate, and can scale existing and new food concepts," says PreciTaste Co-Founder and CEO, Dr. Ingo Stork. "Our technology also zeroes in on food waste."
The funding round was led by existing investor Melitas Ventures, a fund that invests in innovative early-stage food and beverage companies, and Cleveland Avenue, a mission-driven investor in food, beverage, and technology companies. Additional investors include Enlightened Hospitality Investments, the growth equity fund co-founded by Danny Meyer, the Founder of Union Square Hospitality Group and Shake Shack, and Monogram Capital Partners, a leading consumer-focused growth fund with investments including Chewy.com, Oatly, and Foxtrot.
PreciTaste's platform, powered by Intel Solutions and leveraging the OpenVINO toolkit, analyzes real data as well as food operations simulation data to create algorithms designed to optimize performance and "accelerate deployment of intelligent devices." The technology also reduces overhead costs and food waste by allowing restaurants to more accurately predict demand at any given time. According to the company, the technology is economical, easily adoptable, and "swiftly executable."
PreciTaste has evolved over the past few years with a proprietary offline-first AIOS operating system and TasteOS Cloud-based reporting platform. The system is now currently installed at over 1,500 restaurant locations, according to reports, including at a large number of fast casual restaurants in the United States, tracking image data from approximately 19,000 meals every five minutes.