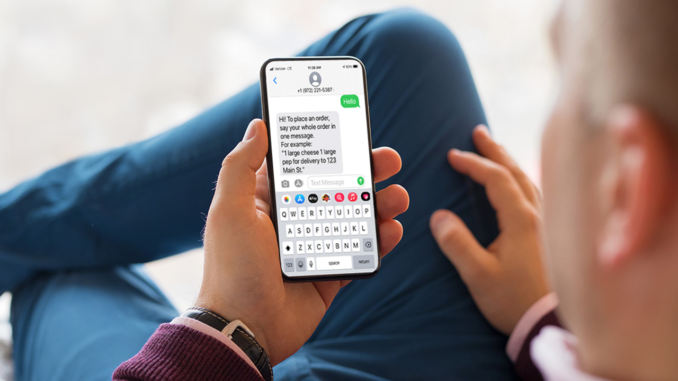 The restaurant industry has undergone many changes since 2020. From the transition to QR code menus to 100 percent reliance on online ordering, the industry has effectively upgraded its practices. Propelled by these quickly changing times and preferences, restaurants have found that technology solutions are a necessity to continue competing with similar establishments. To create a smoother experience for customers and restaurant employees, restaurants continue to look toward innovative solutions.
The elimination of having staff answer the phones has been one of the many ways restaurants have changed communications with patrons. It's a rising trend that the industry has seen since the onset of the pandemic. Instead of phones, restaurants across the country have opted into other forms of digital ordering, including text ordering, third-party apps, native apps, outsourcing their phone orders to a call center or directing consumers to order via the restaurant website.
Across the board, restaurateurs have reported increased efficiency, reduced stress among front of house employees, and an improved dining experience for in-person diners. Embracing a human-less phone philosophy has allowed restaurants to shift resources from fielding calls to building an online presence and paying more attention to on-premises diners – key facets of changing customer expectations in a post-pandemic world.

Jet's Pizza, for example, introduced an AI-powered text-based ordering system in 2020, enabling customers to order via text submitting directly to Jet's online order system. Since its rollout, the company has achieved $54 million in text-ordered sales and anticipates crossing the $100 million threshold in the next two years. AI-powered tools that streamline the takeout and delivery ordering process will become more prevalent as more restaurants join the digital revolution.
Customers increasingly expect digital options to be a part of the dining experience. A survey by Popmenu found that 82% of customers want contactless dining options to continue in person as they feel it is safer and more efficient. While comfortability with indoor dining has increased after dropping to historic lows at the height of the pandemic, many customers are still concerned about their health and safety, so on-premises digital tools offer peace of mind by removing one more personal interaction. In short, customers expect a high level of safety, ease, and speed across all ordering experiences.
In addition to improving the customer experience, these changes help to address the labor shortage that continues to plague the restaurant industry. The National Restaurant Association's 2022 State of the Restaurant report found that 7 out of 10 restaurant operators do not have enough employees to meet demand and anticipate the labor crunch to last through 2022. Restaurant and hotel workers have left the industry in unprecedented numbers over the past year in search of better pay and less harassment from customers. In June, for example, leisure and hospitality saw the highest quit rates across all U.S. industries (i.e., a total of 788,000 Americans quit a job working in the food service industry), according to the Bureau of Labor Statistics. Retaining employees has thus become a top priority.
Deploying technologies like text ordering to fill in the gaps caused by the massive shift in the labor market will continue to gain popularity as the industry redefines itself. Indeed, digital tools and tactics will be key to rebuilding the restaurant industry. This type of transformation not only improves the customer experience – by giving them more efficient options to order how and where they want – but also improves the employee experience by freeing them from time-consuming tasks that hinder their ability to fulfill their expected roles.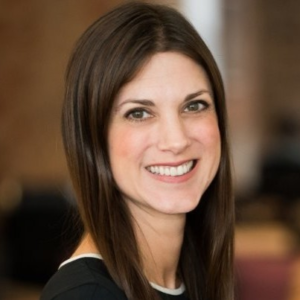 Shannon Chirone serves as VP, Product Marketing, at HungerRush, a leading provider of integrated restaurant solutions, including OrderAI Text, an innovative text and voice ordering solution that allows customers to place orders via text without application downloads. She is responsible for the company's go-to-market strategy across product launches and features. She has over 15 years of experience developing and taking products to market that delight and deliver value to customers. Prior to HungerRush she worked across various verticals including entertainment, finance, social media, and technology.
Are you an industry thought leader with a point of view on restaurant technology that you would like to share with our readers? If so, we invite you to review our editorial guidelines and submit your article for publishing consideration.