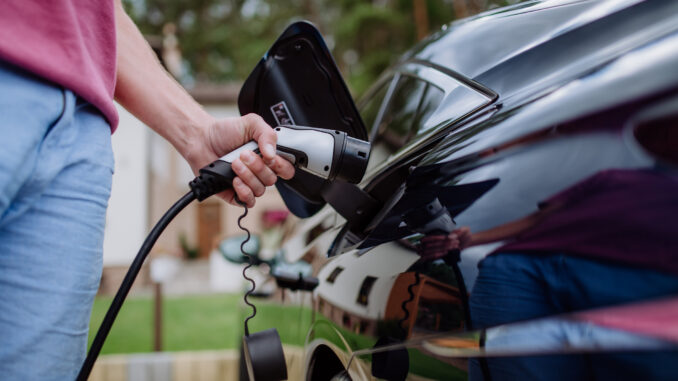 A recent Forbes article called electricity "the future of transportation". A combination of factors is driving consumers towards electric vehicles (EVs) – including soaring gas prices, environmental goals, lower-priced EV models, and government sales incentives.
Savvy restaurant owners and managers are adding charging stations in their parking lots, which can entice these three key audiences:
Customers and prospects – People (especially millennials) want to support sustainable brands, so adding charging stations is a great way to attract them. Since EV owners need places to regularly stop and charge their cars, they're looking for venues that provide charging stations and something to do (eat, drink, work) while they wait.
Employees – Increasingly, people want to work for sustainable companies, and adding onsite charging stations takes your eco-friendly efforts to the next level. Plus, employees with EVs can easily charge their cars during their shifts. Your commitment to sustainability and responsible transportation can be a key differentiator for your restaurant to attract new employees during the ongoing labor shortage.
Investors – As climate change intensifies, more investors are gravitating towards sustainable businesses – those that prioritize the protection of people, planet, and profits. Therefore, businesses need to demonstrate their eco-friendly efforts – like installing charging stations – to attract investors eager to support sustainable brands.

This is the right time for restaurants to:
Welcome the EV trend. The EV market experienced tremendous growth in 2021, which is expected to continue into 2022. For instance, Tesla reported $5.5 billion in 2021 profits, more than six times higher than its 2020 earnings. Also, to meet ambitious environmental goals, some states plan to stop selling gas-powered vehicles altogether by 2035 which will contribute to the EV trend. As more people adopt EVs, their needs will change, and they will no longer rely solely on gas stations and convenience stores to fill their tanks. Now, restaurants with charging stations can capture the important EV owner demographic. Since EVs have a finite battery life, people will need to periodically charge their cars, so offer charging stations – and provide a reason to stay while their cars are charging.
Understand the changing marketplace. Numerous types of businesses are competing for EV traffic – and enticing consumers to come and stay awhile. Restaurants, shopping centers, grocery stores, convenience stores, pharmacies, and other businesses are adding charging centers and giving customers something to do – eat, shop, work – while they wait.
Differentiate yourself from the competition. Successful restaurants provide delicious food, exceptional customer service, and a comfortable atmosphere. Show that you are more modern, innovative, and sustainable than your competition by installing EV charging stations in your parking lot – something that many of your competitors are not yet doing. Installing charging stations is a powerful way to differentiate your restaurant from the competition and give customers a good, eco-friendly reason to choose your facility over another.
Take the next step in sustainability efforts. If your restaurant is implementing a sustainability strategy, adding EV charging stations is a smart step to take. You may have already nixed plastic straws, paper napkins, and disposable drink cups as part of your eco-friendly efforts. Adding charging stations provides additional evidence that you're embracing green initiatives and taking action to reduce emissions. Installing charging stations allows you to show EV owners that you share their values.
Boost loyalty. Offering charging stations is a visible way to show key audiences that your company cares about people and the planet. EV charging stations will attract repeat customers, who will know firsthand that your restaurant can accommodate their needs. As more consumers pivot to EVs, offering charging stations will be a huge part of building brand loyalty. Having an EV infrastructure in place demonstrates a proactive approach to innovation and a modern culture – and may help in your employee recruitment, retention, and loyalty efforts, as well.
Attract visitors as well as locals. In addition to capturing a loyal, local customer base, EV charging stations can also attract guests who are visiting – or passing through – your area. After installing an EV charging station, register on apps like Open Charge Map, Zap-Map, etc., which help EV owners find nearby charging stations. After visiting your restaurant once, guests will remember your brand as a convenient charging stop and an organization that supports sustainability and clean transportation. That will boost return visits as well as positive word of mouth recommendations.
Increase "dwell" time. People need something to do while recharging their EV, which can take an hour or more. This "dwell time" can lead to them spending extra time – and money – at your restaurant. Not only will they enjoy eating a meal, but they'll have a good excuse to linger and order another drink, coffee, or dessert while they wait for their car to charge. These "extra" items add up and can increase revenue for your restaurant.
Appeal to an affluent demographic. More than 70% of EV buyers have a 4-year college degree or higher and make $100,000+ per year. EV owners have disposable income to spend – and will spend it at places that make their lives easier and more convenient. If you have EV charging stations, your restaurant will be more attractive to this audience, and they'll be more likely to visit (and spend at) your establishment.
Prioritize QA and safety. Consumers want a clean, safe place to eat, hang out and charge their cars. Therefore, use tech tools to conduct daily inspections, ensure foods are held at proper temps, check cleanliness, etc. Ditch paper systems, which can't validate whether checks occurred or provide real-time safety and QA data. Instead, rely on software for easily accessible inspection records that will identify areas of noncompliance so you can take immediate corrective actions. And make inspections and audits more collaborative – not punitive – so your employees feel invested in the safety program's success. That way, they'll feel more empowered to ensure that safety protocols are being followed – and will speak up when they spot any infractions so they can be fixed properly and quickly.
Ensure all suppliers follow strict safety and quality protocols. It's not enough to implement strict QA and safety protocols in your restaurant – you should also monitor your suppliers to ensure they have proper food safety protocols and QA programs in place. Tech tools make it easy, fast, accurate, and affordable to manage supplier certifications and ensure that suppliers throughout the entire supply chain are compliant.
There's no doubt that EVs will continue to rise. As emission restrictions increase, key stakeholders demand sustainability, and the government provides incentives to offset some of the installation and operation costs, installing EV chargers offers numerous business benefits. By installing charging stations, you'll attract key audiences, including customers, prospects, employees, and investors, who will be pleased to see your business taking such a positive step towards sustainability.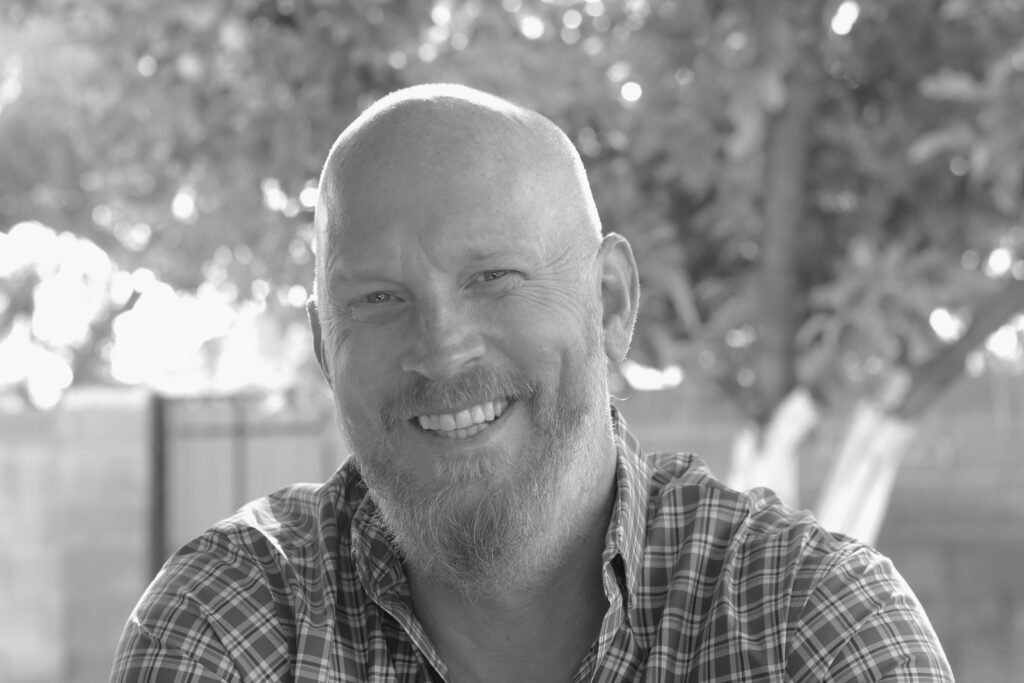 Dallas Henderson, a 25-year veteran of the service industry, is an Account Manager at RizePoint.  RizePoint is disrupting traditional market software with their innovative, new product platform Ignite™ Supplier Certification Management, which helps small to medium sized businesses simplify the supplier certification and maintenance process. Contact Dallas at [email protected].
Are you an industry thought leader with a point of view on restaurant technology that you would like to share with our readers? If so, we invite you to review our editorial guidelines and submit your article for publishing consideration.