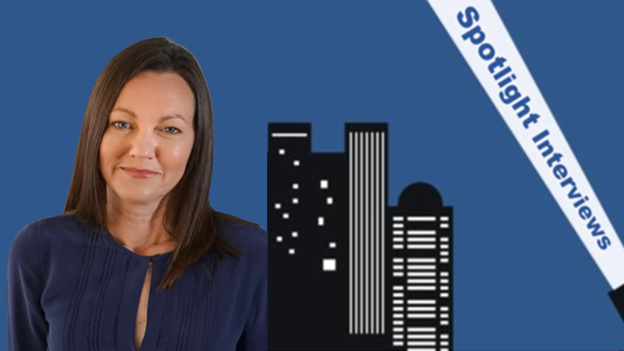 Restaurant veteran and digital foodservice expert Meredith Sandland is the CEO and Co-Founder of restaurant technology startup Empower Delivery. Previously, she created and drove disruptive growth as Chief Development Officer at Taco Bell, America's largest Mexican-inspired restaurant, and served as founding COO at Kitchen United, the GV-backed ghost-kitchen start-up that is rolling out nationally.
When asked about how her prior experience prepared her for her new role at Empower Delivery, she responded with a quote from the 19th century Danish philosopher Søren Kierkegaard: "Life can only be understood backwards, but it must be lived forwards." Clearly, she is excited about the new challenges and opportunities presented by the new venture. "I see bits of all my experiences in this new role," she said. "I can't wait to see what this new role teaches me."

First off, congrats on your new venture, Empower Delivery. The company officially launched only last month, so it's obviously very early in the game. How is it going so far?
We are excited about Empower Delivery. So far, the reception has been fantastic, with many restaurants calling us to learn about the solution. Delivery-centric businesses are surprisingly common. Many restaurants who closed their front-of-house during the pandemic have found that focusing on off-premise sales can reduce the chaos of managing multiple channels and improve overall efficiency and effectiveness. There are also dine-in restaurants who have stayed out of the delivery game altogether due to concerns with the price, lack of hospitality, and business model. However, these restaurants recognize that the delivery occasion is large and growing, and they want to find a way to service the demand in a way that fits with their brand. These two segments are perfect users of the Empower Delivery solution. Rather than stitching together many different pieces of software that were meant for an on-premise world, these restaurants can use a single purpose-built system to capitalize on the delivery opportunity.
How long did it take you to bring the idea for Empower Delivery to fruition and at what point did you get involved? Is most of the core management and operating team now in place?
Empower Delivery is the software that powers the ghost kitchen restaurant ClusterTruck. So, in some ways, the company is seven years old. The team that built the software came over to form the new entity, and ClusterTruck is Empower Delivery's first customer. ClusterTruck has been operating on the software for the last six years, profitably delivering over 3 million orders to happy customers without menu markups or delivery fees in an average of 29 minutes from order to delivery.
I've known (co-founder) Chris Baggott for years and have long admired what ClusterTruck has accomplished. When I saw the restaurant in person, I knew I had to be a part of the software company.   What the software enables the restaurant to do is nothing short of amazing.  The ClusterTruck team had been thinking the software was too good to keep to themselves, and I agree. The next steps were to spin out Empower Delivery into a separate company and get going. The core management team includes Dan McFadden and Brian Howenstein, who brought to life much of the software system under ClusterTruck.
What about funding? Empower Delivery closed a seed round led by Allos Ventures along with High Alpha Capital and several original investors in ClusterTruck. Will you be looking to raise a Series A venture capital round in the near future?
We are fortunate to count experienced B2B SaaS investors among our backers. Both Allos Ventures and High Alpha Capital bring unique perspectives that combine with the team's software engineering and restaurant experience.  A Series A round will be in our future soon so that we can continue to expand and serve the restaurants that want to take control over their own delivery.
Empower Delivery is the outgrowth of ClusterTruck, a ghost kitchen that delivers over 1000 orders each day out of a single location. What was the impetus for launching this new startup?
ClusterTruck has proven that a holistic, vertically-integrated, purpose-built solution to delivery is one that is profitable from the start, not just as an incremental layer on top of an existing business. Having successfully tested out the concept using Empower Delivery software, ClusterTruck can now better focus on its core — great food, operations and brands — while Empower Delivery continues to innovate the software and make it widely available.
Empower Delivery is billed as "a software company that offers an end-to-end solution for food delivery." What does that mean, exactly, and how is Empower Delivery different from all the other players, including some heavy hitters, in the crowded food delivery space?
Empower Delivery's software includes the customer journey (native first-party ordering, 3rd-party aggregation, loyalty, personalization, customization), the driver journey (assignments, batching, routing and payments), the product journey (ingredients to meals), and kitchen operations (inventory to prep). It
is the only system that holistically combines all of these pieces to enable each function of the software to affect the other functions. Meaning – if inventory says we are out of prepped carrots on the line, the consumer experience is different until the carrots are replenished. Or, if the pizza station is flooded with demand, the sauté station focuses on different orders. Food is not cooked until all items in the order can be assembled and the driver is identified. This holistic approach reduces latency in the system – maximizing station, cook and driver utilization – which in turn reduces costs and increases revenue.
Empower Delivery recognizes that the consumer demand for delivery is only going to grow – but that there has to be a better way to serve that demand. The Empower Delivery solution improves outcomes for restaurateurs, consumers, restaurant workers, and drivers alike.
What types of restaurants are likely to benefit most from Empower Delivery? Will restaurants be able to quantify the benefits in terms of faster delivery time, cost savings, increased customer satisfaction and loyalty or other metrics that matter?
Delivery-centric restaurants will benefit most from Empower Delivery. These restaurants currently have no real solution to run their businesses. Instead, they are trying to stitch together software meant for on-premise applications or incremental delivery volume. Empower Delivery gives these restaurants the tools they need to efficiently, effectively and profitably serve off-premise demand.
How long will it take for a new restaurant to get up and running with Empower Delivery? What is the pricing model? Is there a setup fee?
An existing delivery-centric restaurant can change over to Empower Delivery in a few weeks. There is a set-up fee associated with the consultative implementation of the system, and the software is priced as a SaaS (software as a service) with a small usage fee.
What is the cost to consumers and how does it compare to other food delivery options?
Restaurants are of course free to charge for delivery however they deem appropriate for their business.  The Empower Delivery system is flexible to accommodate different business models. Having said that, ClusterTruck, as the first customer, charges no menu markups and no delivery fees while also turning a profit. Regardless of how a restaurant chooses to charge, the absolute cost to deliver is lower using the Empower Delivery model, so we would expect most restaurants on the platform would charge less than 3rd-party delivery. 
You may have the most impressive resume of anyone we've ever interviewed in the restaurant technology space. You served as Chief Development Officer at Taco Bell and as founding COO at Kitchen United, one of the largest ghost-kitchens. You even co-authored a book about restaurant technology, Delivering the Digital Restaurant. Tell us a bit about your career trajectory and how you got into the restaurant industry, in the first place.
Thank you, but I doubt that. I have met some pretty impressive people over the last few years interviewing for our book and I bet many of them also appear in the pages of Restaurant Technology News.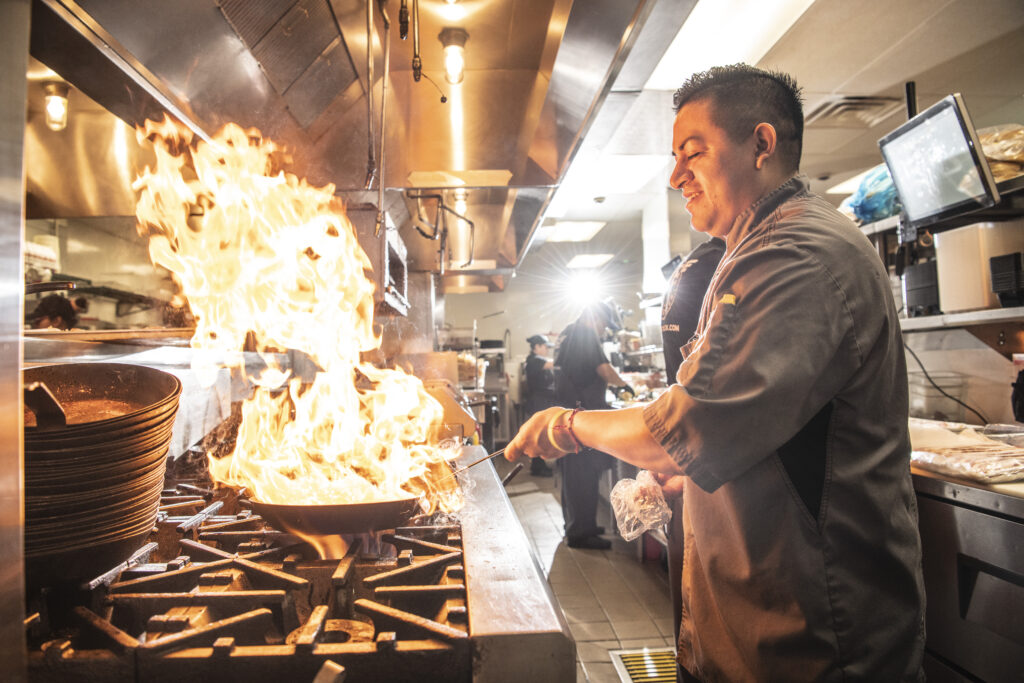 I have been fortunate to land in the restaurant industry, although it was a bit by accident. I had been a consultant with Bain & Company, working primarily on mergers and acquisitions in tech and consumer.  Taco Bell called with an interesting role. I interviewed with Greg Creed – the then-CEO of Taco Bell and subsequently of Yum!, and his CFO Melissa Lora. The two of them were such impressive people that I wanted to learn how they did what they did.
I happened to join the brand when Taco Bell was erroneously sued for not having beef in their beef. The lawsuit was withdrawn without merit, but the PR impact hurt the brand. I love situations like these – big brands with incredible assets become even more innovative than usual. That's exactly what happened at Taco Bell, and I was part of a team who turned around the sales and set the brand up for an incredible 10-year run.
I next got to work on reigniting Taco Bell's unit count growth, which had stalled out with the 2008 real estate crash. We made many changes in brand expression, supply chain and process. This is where I was first exposed to how technology can fundamentally improve restaurant and consumer outcomes. We updated our market-planning approach, building significant internal models and UI/UX to unlock significant domestic growth for the brand.
At Taco Bell, I observed two things that made me wonder about what we called "commissaries" at the time. The first was declining mall traffic. The second was increasing delivery volume. My head of architecture, Deborah Brand, and I wished there were a commissary we could deliver tacos out of. When I walked into the first Kitchen United location, I knew they were creating what I as the customer wished existed. This became my second exposure to restaurant technology. Without a traditional brick & mortar presence, ghost kitchen restaurants have to operate digitally to drive sales.
This insight about driving digital sales led to the book, which is written for all restaurants to learn about the great disruption facing our industry. Although accelerated by the pandemic, it is nowhere near over. We are just at the front end of the innovation that is to come. As I imagine the restaurant of the future, it uses automation to deliver great value and convenience to consumers. Greater value in the form of price, nutritional density, food quality, and variety. Greater convenience in the form of delivery.
Automation requires two things: electrification (think: electric cars) and software (think: an MRP).  Empower Delivery is that software, and so for the second time in my career I walked into a restaurant and saw what I wished existed.
What will be the company's primary focus areas over the next year or so? Any specific growth plans you can share? Where do you see the company a year from now?
Empower Delivery's main focus is starting operations with its first few customers beyond ClusterTruck.  We will learn a lot about their needs and continue to innovate to serve them, as well as their core constituents — the consumer, the restaurant worker, and the driver. A year from now we will be able to point to many different restaurants — with different brands, serving different cuisines, operating in different parts of the country — who are profitably serving happy customers via delivery.
Any other thoughts you wish to share about Empower Deliver or restaurant technology, in general? Is there anything about the current state of the industry that surprises you?
We are at the very front end of innovation, and that has led to a lot of point solutions and complexity.  Very big brands are investing to figure out the right technologies for them, and stitching the technologies together to solve their most pressing problems. What I call the "Saasification" of the industry has to a great extent leveled the playing field for independent restaurants, giving them access to some of the best technologies that the big chains have for a small monthly fee. This is a huge windfall to the industry, but it has almost created so much innovation as to be overwhelming. What do restaurants really need? And which solution is best for their situation? Going forward, I think we'll see consolidation among the technology providers, which will hopefully bring the best of all worlds – equal access to technology without the complexity we see now.