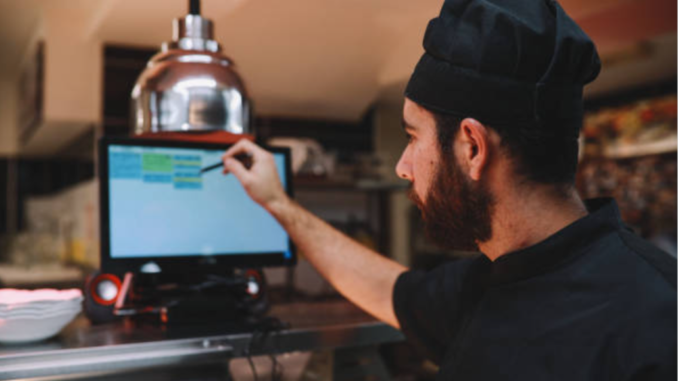 For anyone with an entrepreneurial dream, running a restaurant is the holy grail. It's practically performance art! The restaurant business brings together creativity, talent, attention to detail, and a passion for food and people in the most exciting possible way.
Behind the scenes, however, there's a whole other story. Restaurant owners know exactly how complex and challenging every aspect of running a restaurant business can be. From the licenses to space, budgets, staffing, inventory, menu planning, marketing, and bills, bills, bills, not to mention paper cuts. Then, of course, there's a 'secret sauce' that needs to consistently be tweaked to keep bringing people in, so the establishment can stay profitable in the long term.
In 2020, the pandemic threw restaurants a curveball. While thousands of businesses across the country were forced to shutter, those surviving underwent immense financial stress and had to look at new ways of staying afloat. Two years later, things remain challenging. In addition to the residual impact of COVID-19, restaurant owners are dealing with inflation, the supply chain crisis, food, and labor shortages.
With expenses going up in every category, including wages, restaurants are also forced to raise prices, a move that could eventually see them pricing themselves out of business. In the industry, there is a renewed sense of hope. The current crisis is creating opportunities for us to reinvent and transform. New trends, fresh ideas, and disruptive ways of doing business and reaching customers can keep restaurants profitable and in business. In fact, I've got a few of my own predictions for what 2023 might bring to the restaurant business.
Technology on the menu
Technology allows restaurant owners to do what they do best, which is focus on people. According to a recent report quoted by The Food Institute, 75% of restaurant operators are likely to adopt new technology in the year ahead, with that number rising to 85% among fine-dining restaurants. Going forward, there's also going to be a more integrated approach.
Technology stacks coalescing everything from POS to digital kitchen boards, inventory, and price management to third-party ordering really let different parts communicate with each other and seamlessly integrate. Technology also allows restaurants to ride new trends and differentiate themselves. It will be at the forefront of how restaurants reimagine themselves in the future.
There are already restaurants incorporating AI and robots into major areas in the kitchen. Believe it or not, one of my own restaurants is using sushi robots to automate various parts of the kitchen process. We are likely to see greater automation in every aspect of restaurant operations. Robots waiting tables? We doubt it. Contrary to popular opinion, robot waiters don't save anyone time or money.
Rethinking the model
Questions plaguing restaurant owners in the pandemic aftermath are — What do customers really want?' Is it delivery? Is it a dine-in experience? Or is it something completely different that doesn't even exist yet? And how can restaurants stay profitable while giving customers what they want?
The goal of any successful restaurant is to maximize revenue and minimize costs. It is apparent that off-premise sales are a significant contributor and fast casual food delivery, as well as dining, is racing ahead of traditional full-service restaurants. The pandemic accelerated trends like the increase in fast casual and the demand for delivery services. Even post-pandemic, the demand for online food ordering and delivery services is strong. In fact, customers now expect restaurants to offer this as the norm, rather than the exception.
There needs to be a lot of reimagining and rethinking about how restaurants intend to make their money. We're going to see a continued rise in ghost and virtual kitchens, innovation in how restaurants offer delivered meals, and now they may even enhance the home cooking experience. We're going to see the restaurant industry's job as getting great food to hungry customers wherever they are, and not so much as a physical location or dining space.
Sustainability first
Sustainability can make itself apparent in many different ways. From fast food restaurant chains feeling the pressure to include plant-based and vegan options, to upscale restaurants recreating signature dishes using plant-based ingredients. Restaurants are also likely to continue seeing customers really taking an interest in where their ingredients come from, and being willing to pay more for ethically and sustainably sourced food. Incorporating sustainability into your mission can therefore become a key differentiator and a reason to justify higher prices.
Also impacted are restaurant operations, with many in the business promoting zero-waste operations that also, in turn, reduce several costs. Restaurants will do well to embrace sustainability as a power move, not just for the environment and the health of their customers, but also for greater profitability.
Retention shortage, not labor shortage
These are just three areas where we're going to see some serious disruption in the restaurant business in the coming year. There's going to be more. Restaurant owners can stay competitive by leaning into staffing. We firmly believe what we have on hand is not a labor shortage, but a retention shortage.
Customers remember good service and it often becomes the reason one restaurant stays popular while another loses out. It's important to remember the restaurant business is a people business. What technology does to augment this business is to give you your time back, so you can give quality time to people. Disruption is always going to be on the horizon. It's a good idea for everyone in the restaurant business to understand and plan ahead for what's coming.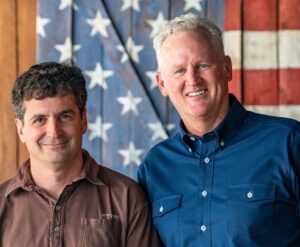 Bo Davis and Roy Phillips are co-founders of MarginEdge, the leading restaurant management and bill payment platform. By using best-in-class technology to eliminate unproductive paperwork and streamline the flow of operational data, MarginEdge is reimagining the back office and freeing restaurants to spend more time on their culinary offerings and guest experiences. Bo Davis, who serves as CEO, also has extensive experience as a restaurateur. Prior to launching MarginEdge, he was the founder of Wasabi, a group of conveyor belt sushi restaurants currently operating in Washington, D.C. and Boston.