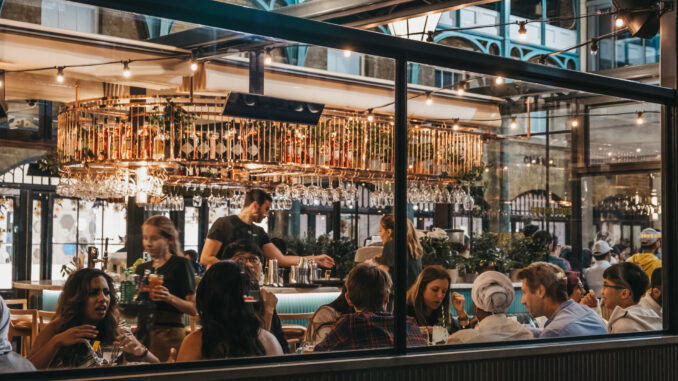 The following are five predictions, ranging from the growth of the restaurant anywhere trend to the continued evolution of loyalty programs and self-service offerings, that restaurant owners and operators should keep in mind as move into the new year.
A tightly integrated technology strategy will be key to workplace satisfaction and profitability 
Restaurants will increasingly become more reliant on using their transaction data to inform and automate their businesses. This will manifest itself in several ways, such as informing robotics in the kitchen for food preparation, in addition to kitchen display systems (KDS) as restaurants kitchens seek to improve efficiency and better optimize for enhance prep station capacity management. This will enable brands to better manage off-premises orders and balance their hybrid operating models.
Operations will continue to be simplified despite digital experiences expansion
In a similar vein to tightly integrated systems across the business, we expect to see brands pursue simplification across all aspects of operations, from how they manage payment processing to how they manage their digital expansion. End-to-end payment processing removes complexity and PCI compliance demands for operators.
Having a single supplier and point of support for all the store technology and payment processing functions also reduces administrative burden and risk. In addition, we see the point of sales platform as taking on more of the master data management role of the business, and configuring all the content needed for any digital experience from a single platform.
The "restaurant anywhere" experience will expand
Restauranteurs will continue to experiment with the fundamental meaning of restaurant, and non-traditional competitors will simultaneously expand. From grocery to retail; offering an opportunity for consumers to linger or pop in to pick up a meal not only adds revenue opportunities but also foot traffic and consumer preference data.
As mentioned, this expands the need for loyalty programs, and also demands an agile technology stack that can go where customers are, as well as bring customers in. Restaurateurs may very well look to expand beyond the typical pop up, food truck, festival or off-premises event to more interesting, intimate venues like social influencer kitchens, dining rooms and gardens. Ghost kitchen and virtual brands are prime strategies for this growth strategy, both of which require a thoughtful approach to menu design, production and fulfillment.
Loyalty will continue to get more personal and less transactional
The evolution of loyalty will continue to unfold as platforms like the metaverse gain popularity. Cultivating an authentic relationship demands an emotional connection that goes beyond transactional rewards. The objective for restaurants is to create more engagement and stay top of mind with customers, including when they're not hungry.
We'll see companies move away from points and promotions, and toward more impactful moments for customers such as experiential dining and exclusive offerings.  Gamification will play a larger role in driving brand loyalty. Loyalty will focus less on discounts and more on deepening the brand-customer relationship and creating positive brand associations, separate of deals and dollar figures.
Self-service and automation will be a major focus area for QSRs
Across the industry, brands will increasingly look to technology to automate business operations. Technology like AI-powered voice will optimize phone orders and the drive-thru experience, while self-service kiosks will help take pressure off staff and offer customers additional customization options and flexibility during the visual ordering experience.
The concept of self-service will continue to evolve as consumers become accustomed to placing orders with devices. For example, self-service technology could soon be integrated within in-car digital assistants, letting individuals place a room service order at their designated hotel long before they arrive. Regardless of where self-service kiosks are installed, they will provide restaurants with immediate and future advantages.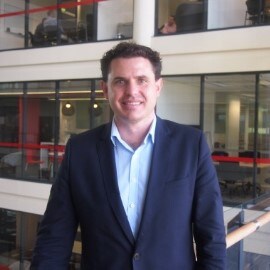 Chris Adams is the Vice President of Strategy at Oracle Food and Beverage. He has over 20 years' experience in the hospitality technology industry. Following time with Marriott, Chris began his career at MICROS (now Oracle Food and Beverage) in 2000 and has worked across many positions throughout his tenure, including operations, customer success, consulting, and sales. Having worked in multiple countries and regions, Adams was Managing Director of Australia prior to the Oracle acquisition. Today, with his passion to see our customers succeed, Adams drives the strategy for Oracle Food and Beverage's global portfolio as Global VP Strategy and Solutions. He is based in Maryland.