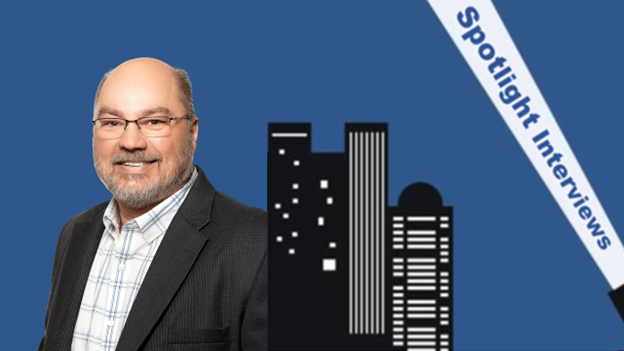 Bud Homeyer is Chief Operations Officer at Interface Systems, a leading managed services provider offering physical security, network, voice and business intelligence solutions. He leads all operations functions, including customer support, service delivery, supply chain, and field operations. He previously served as Interface's Executive Vice President of Enterprise Solutions and has a proven track record of solving complex enterprise-wide challenges to drive growth, productivity, and profitability. In this interview, Bud explains why restaurants need a comprehensive security solution to protect against physical security threats, "from opportunistic shoplifting attempts to organized gangs running sophisticated robberies." He also, among other topics, shares his insights on emerging technology solutions and trends in the restaurant sector. "2023 could be the year we start to see AI-based cameras replacing the traditional alarm panel," he says.
Interface Systems serves a number of different industry sectors, including restaurants, retail and banking. Can you tell us a bit about the benefits your solutions deliver to restaurants?
It is crucial for restaurant security/IT leaders to partner with a trusted managed services provider who has both deep expertise in delivering comprehensive security, network, and business intelligence solutions to restaurants and is nimble enough to innovate fast and keep up with the evolving pace of new technologies. In this ultra-competitive market, restaurants need to partner with innovative providers who can serve as an extension of their staff and can not only enhance their customer experience but also deliver an amazing employee experience.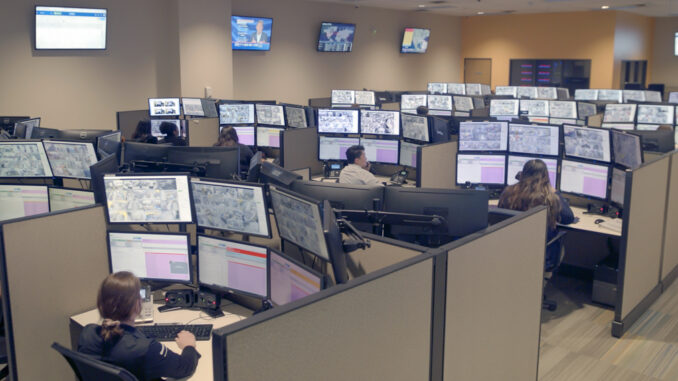 Interface has the ability to take an integrated view of all aspects of a restaurant's operations. This is a game-changer for our customers. For example, our video-verified alarms save a lot of money for restaurants by completely eliminating false alarms. Similarly, our POS exception reporting service can pinpoint suspicious transactions or fraud by sifting through millions of transactions and tying them up with video evidence. When we deploy our interactive remote monitoring service that can act as Virtual Security Guards for restaurants, we also ensure that the underlying network architecture is able to support video and other high-bandwidth applications. Our video analytics services can then aggregate data from existing security systems to gain actionable customer insights.
What types of restaurants are likely to benefit most from your security systems and managed services?
We typically work with restaurant chains with distributed physical locations that are grappling with the complexity of dealing with multiple vendors for securing their business, connecting their locations, and gaining actionable business intelligence. As a fully managed service provider, we secure restaurant and hotel locations, provide a reliable network connectivity platform that supports online services and new applications, and deliver real-time business insights to streamline operations
Can you share some examples of how restaurants are currently utilizing your solutions and service? Any success stories you can share?
We have two Interactive Security Operations Centers (iSOCs) in the US to monitor over 65,000 customer sites, and we handle about 6 million security events every year. As you can imagine, our teams have seen it all. From opportunistic shoplifting attempts to organized gangs running sophisticated robberies.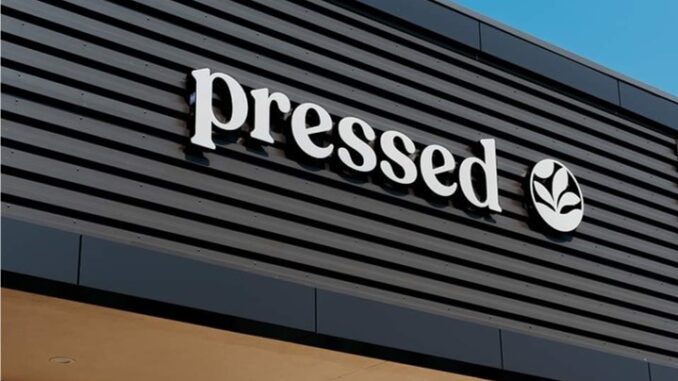 Pressed, a leading cold-pressed juice and plant-based treats brand is a good example of the breadth of managed services we offer and the benefits they bring to our customers. Over the last year or so, they have deployed Interface's managed services in over 100 stores nationwide, resulting in a 50% reduction in fixed costs in all stores after consolidating multiple services.
Pressed had a plethora of network vendors and the IT operations were complex due to non-standard network hardware and maintenance which impacted sales and employee productivity at the stores. Interface consolidated Pressed's IT operations and rolled out a comprehensive network and voice solutions across all locations. The solution has drastically simplified network operations as all Pressed stores now have the same network hardware, all of which are remotely monitored and maintained by Interface.
Pressed was also looking for a way to bolster its security posture and reduce the effort needed to stay compliant with regulatory standards such as the Payment Cards Industry Data Security Standards (PCI DSS). Before Interface, staying PCI compliant was challenging as they had too many systems and inconsistent security practices. Now, they are fully PCI compliant.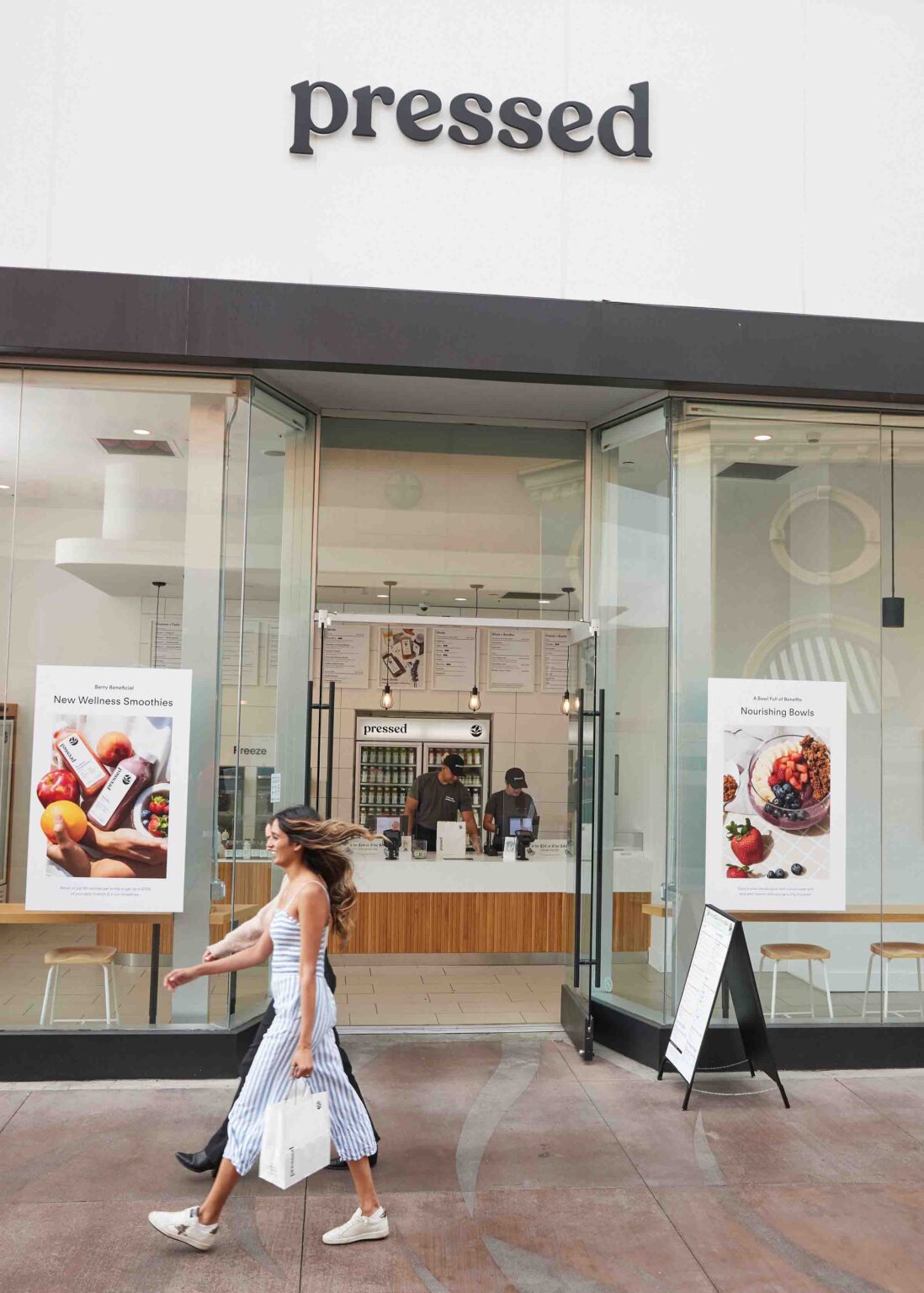 Pressed also asked us to install a cloud-based video management system (VMS), video analytics, and video-verified alarms in their stores. The VMS enables store managers and corporate staff to keep an eye on the stores from their mobile device. They can also easily review, search video recordings, and securely share them with co-workers or law enforcement for incident investigations.
Interface upgraded the legacy alarm systems and took over ongoing alarm monitoring for all Pressed locations. The upgrade included video verification of alarm events enabled by integrating security cameras with intrusion detection devices to cut down false alarm penalties. Any time an alarm goes off during non-business hours, Interface monitoring centers can verify its validity and dispatch authorities if needed.
Leveraging the data from the security cameras, Interface implemented a video analytics solution designed to gather critical store operation insights such as customer traffic, ordering and service times, staging requirements, the effectiveness of online marketing campaigns in driving customer traffic, and conversion rates. Details on our other successful restaurant case studies are available on our website.
Tell us a bit about your career trajectory. How did you end up at Interface, where you previously served as Executive Vice President of Enterprise Solutions before moving into the role of COO in July.
After spending 15 years running infrastructure and security at Michaels Stores, I made the decision to retire from Michaels in 2021. I'd been thinking about doing something different for a while and after Apollo acquired Michaels it seemed like the time was right. Subsequently, Mike Shaw, former Interface CEO, and I had breakfast as Michaels was a customer for 13 years of my tenure and it was then that we discussed the idea of an executive role at Interface. He felt that someone of my background would be valuable to connect with IT and security leaders like me, consult with them, bring credibility and help the sales team drive revenue.  The fit felt perfect as my background included stints with Brinker International and Bank of America as well as Michaels which covers the core business verticals of our business. I had further conversations with Brent Duncan, our current CEO and we really see eye to eye on the direction of the company which just further convinced me this was the right place to be. The retirement lasted less than a month.
In essence, I get to help our customers do what I spent a career doing for individual companies. I spent most of my career working with and managing large infrastructure and security services providers, so I know what customers expect and need from their providers. I also know that in the end, the real customer isn't the IT or security teams. It is the cashier trying to process a credit card when the network is down or the restaurant manager who just wants to arm the alarm panel at the end of a long day or, worst case, the worker dealing with a crisis such as an armed robbery. They need a provider that operates with the same sense of urgency they have and that is part of my DNA.
The world has obviously changed a lot in the 25-plus years since the company launched. What are some of the biggest changes you've seen when it comes to security systems and managed services, particularly in the restaurant sector?
Cameras have morphed into multi-faceted devices that can do a lot more than just capture videos. With endpoint computing capabilities and AI, cameras can "understand" what is being recorded and deliver video analytics. What was once seen as a pure security device can now also inform restaurants how quickly customers are being served in the drive-thru, spot repeat customers, identify bottlenecks in the restaurant layout, and much more.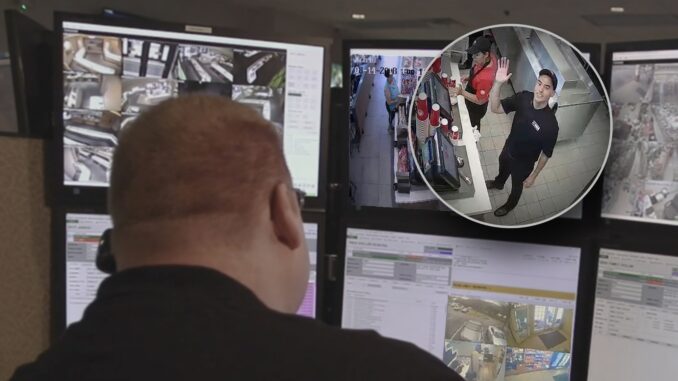 Security cameras can now be integrated with POS systems to spot customer service issues, coupon frauds, sweethearting, and transactions done in the absence of customers. You can now see what really happened as every transaction is mapped to a video clip.
Restaurants have rapidly adopted cloud-based systems. At the same time, operating a restaurant location requires reliable connectivity, Wi-Fi and LAN at every location. As a managed service provider, we see a growing trend towards network technology standardization at the store level with a need to seamlessly protect data at the branch and in the cloud.   
Interface launched a "Virtual Security Guard Monitoring" package that is said to be ideally suited to the needs of restaurants. Can you tell us a bit about that offering?
We have been seeing increased demand from restaurants, retailers, and franchises for advanced security solutions as they embrace new business models and face heightened security concerns.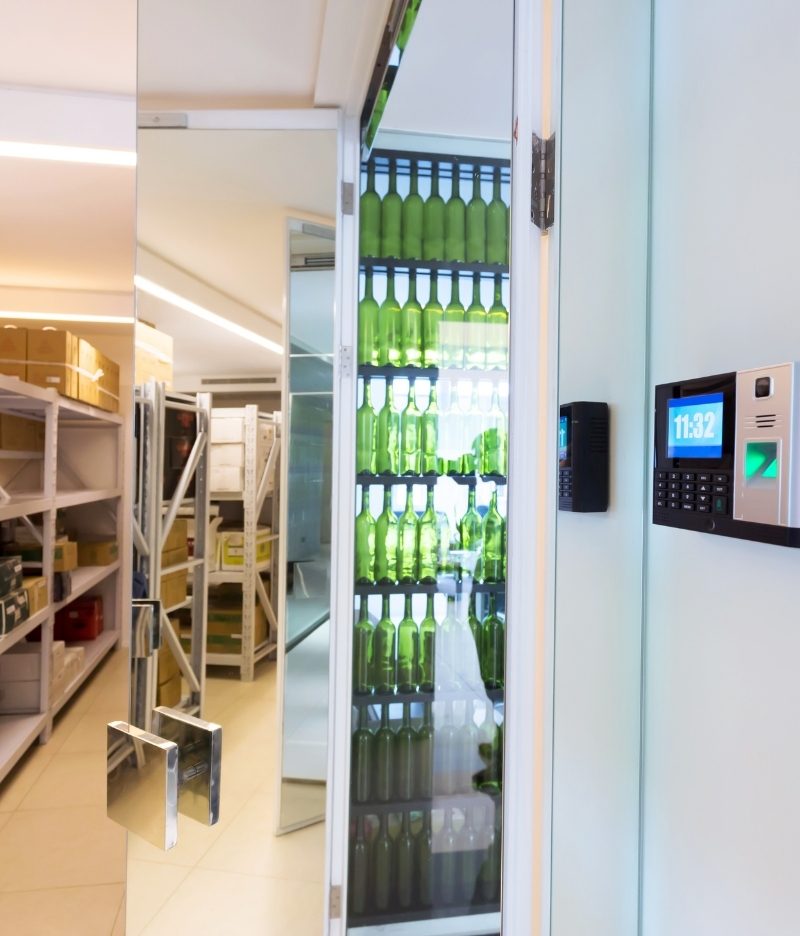 With our Virtual Security Guard solution, restaurants and retailers can rely on Interface's advanced technology and trained Intervention Specialists to immediately intervene in the event of an emergency or potentially volatile situation. This way, they can ensure employee and customer safety, reduce shrink, and lower insurance and guard costs.
Interface has very modular solutions. Based on the location, size and risk criteria of a restaurant's location, customers can choose to implement just intrusion alarm monitoring, video verified alarms or the full bundle with interactive live video and two-way audio remote monitoring, and multiple video cameras audio zones. Every alarm will be verified with live audio and video to reduce false alarms. Businesses have the option to leverage their existing security cameras and network connectivity infrastructure or have Interface upgrade both older equipment and set up ideal connectivity to support all their security applications.
Restaurants can quickly roll out our low-cost Virtual Security Guard package and then upgrade to a more advanced version of the service based on threat levels or to accommodate business expansion. Enhanced services include remote guard tours, scheduled announcements, and operational compliance audits. Customers can also upgrade to a full suite of interactive video monitoring solutions that come with extensive video camera coverage, multiple audio zones, on-demand security escorts, and smart personal safety devices.
What will be the primary focus areas for Interface this year?
During 2022, we crafted a strategy to enhance our internal capabilities in every operational area which we will spend much of 2023 implementing. This effort will enable us to scale with our growth all the while delivering on the promise of "Relentless Customer Support". The key focus is on making service better for customers which includes a complete rewrite and launch of our customer portal that brings visibility and a significant number of self-service capabilities. We have a great plan, the right talent, and the resolve to get it all done.
Any emerging technology solutions or trends in the restaurant sector that you think will make a big splash this year?
We are seeing labor shortages and commodity price increases as catalysts for restaurants to accelerate the adoption of an advanced array of new technology solutions spanning physical security and business intelligence.
2023 could be the year we start to see AI-based cameras replacing the traditional alarm panel. Why have a separate motion sensor and/or glass break sensor when you can have an AI-based camera that can accurately detect and characterize people or vehicles while providing video verification to a monitoring center? AI-based interactive video monitoring can also eliminate false alarms while providing better intrusion detection with fewer resources deployed on the ground.
We also expect that the rapid shift to cloud-based physical solutions to be a boon for multi-location restaurant chains as the cloud provides a centralized system to control physical devices or sensors such as cameras, intrusion devices, and access control devices from any connected device or smartphone app. When restaurant managers are reassigned to a different location, they are no longer forced to unlearn everything they know about managing security because they are dealing with a completely new set of access codes and devices. Cloud-based security solutions also seamlessly integrate with popular identity management systems, and this eliminates any security loopholes while reducing IT team overhead in managing system access.
Over the next year, we'll also see asset protection and IT teams roll out broad-based technology solutions that will make other teams such as marketing, customer service, operations, and human resources critical stakeholders in digital transformation initiatives.