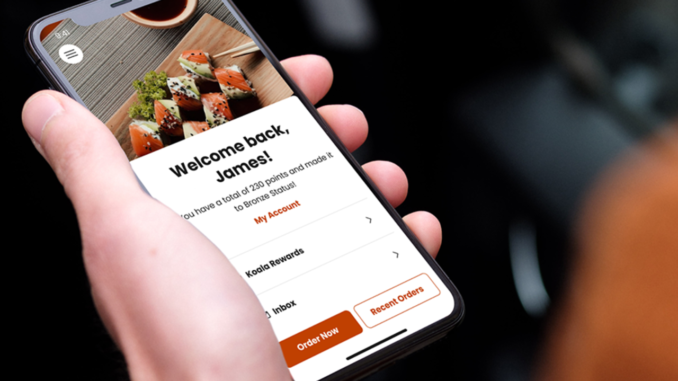 Chowly, a restaurant technology provider that links third-party delivery marketplaces with point-of-sale systems, has acquired Koala, a guest experience platform designed to enhance the digital ordering experience of restaurants. The terms of the deal were not disclosed.
This acquisition represents a significant step forward in the companies' stated mission to simplify the digital landscape for the restaurant industry. With the merger, over 16,000 restaurant locations and over 350,000 orders per day across the United States will be integrated into the platform.
"The merger of Chowly and Koala represents a major leap forward in our mission to help restaurants navigate the complicated digital world," said Sterling Douglass, co-founder and CEO of Chowly, in a press statement. "We're excited to bring Koala's best-in-class enterprise-grade ordering to the small and medium-sized business restaurant space, while supporting their success in the enterprise restaurant space."
According to the company, the combination of Chowly and Koala will provide tens of thousands of SMB and independent restaurants with a comprehensive solution, including enterprise-grade online ordering, advanced data analytics, and machine learning recommendation engines to boost basket sizes. The acquisition will democratize sophisticated native iOS apps, open platforms, and multi-platform support for independent restaurants.
Walter Beller-Morales, Melanie Norton, and Brett Spiegel of the Koala leadership team will reportedly play a critical role in integrating the two companies' solutions, alongside Chowly's leadership. The Koala CEO, Nat Trienens, will remain temporarily to aid the integration of the two companies.
Chowly has a strong track record of product innovation, best-in-class implementation times, and POS integrations, and represents over 12,000 locations and 3,000 brands. Its solution integrates orders from platforms like Grubhub, Ubereats, Doordash, Google directly into a restaurant's POS system. The acquisition of Koala, with its product-leading features such as top-tier conversion rates, enterprise-grade stability, a highly-customizable user experience, and machine learning engine for recommendations, positions the combined company for significant growth as a market leader.